Even though many people think that Florida is a paradise, it is not everybody's cup of tea. There are numerous reasons why people dislike Florida. Yes, in Florida you have an opportunity to enjoy the sun, beautiful beaches, and never-ending parties. On the other hand, many young people leave Florida and they have good reasons for it. You may find it hard to find those reasons, but they are quite obvious actually. So, we, at City Movers, are going to discuss why young people decide to move from Florida and where they go.
Florida is lovely, but there are reasons to leave it
Florida can be a pretty lovely and enjoyable place to live in. Due to sunny weather and mesmerizing beaches, elderly people tend to come to Florida and stay here. Florida can give you the calmness and peace of mind that you have always been searching for. However, there are reasons why young people leave Florida. One of the reasons people decide to move from Florida is actually the weather we have mentioned. Because it is warm so much it can get really humid. Thus, there is a great chance to have stongs hurricanes very often, and that's a deal-breaker for many people.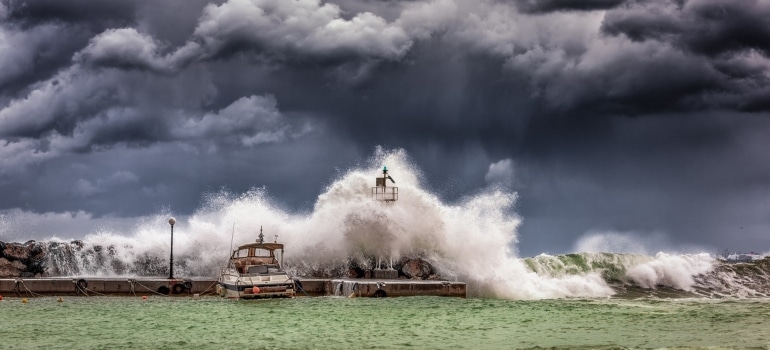 Hurricanes are a real treat in Florida and that's why moving to Chicago from Florida is a decision that many young people make.  Chicago is totally opposite Florida, and maybe that's why people move there. Instead of beaches, you will enjoy the lakefront where a major part of Chicago's city life happens. Also, if you are not a fan of the sun, in Chicago you can enjoy winter and snow if that is your cup of tea.
Animals are another reason why young people leave Florida
We love animals and they are great, but when you live in Florida you will have to get used to them and sometimes, love it or not, live with them too. You shouldn't be surprised if you come to your backyard and find an alligator sunbathing or swimming in your pool. This is a normal thing in Florida. but this can also be a little too much for some people. Not to mention the huge cockroaches. They are a reason enough to leave Florida behind and never look back. So, the wildlife of Florida is a reason good enough to look for top moving companies in Miami and move out of here.
Too many tourists
One of the most annoying things about Florida are hoards of tourists. There are countless people wandering around Florida with their cameras and they can be pretty annoying to the locals. They can also be a cause of traffic jams and all kinds of other jams everywhere you go. So, this can definitely be one more reason to leave Florida.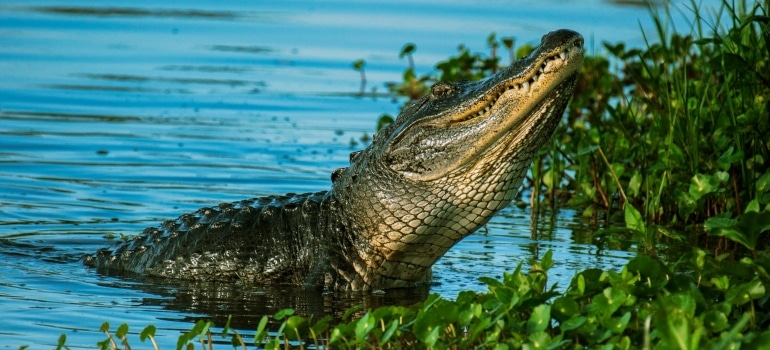 Safety is a reason to move out of Florida
Yes, you can find places and neighborhoods in Florida where you can feel safe. However, Florida is becoming and actually, it already is, a very dangerous place, since the crime rate keeps going up. Also, public schools are not that good, and this is definitely a good reason why young people decide to leave Florida. So, apart from hurricanes, wild animals, and too many tourists, the lack of safe is a reason enough to say goodbye to sunny Florida.
Where do young people go after leaving Florida?
As we have mentioned earlier, Chicago is one of the places young people choose. And there is a good reason why millennials love the Windy City. Chicago is extremely welcoming to newcomers, but also the cost of living is quite lower than in some other major metropolis. Chicago is a family-friendly city and this makes it a great place to put down roots. For these reasons, Chicago is a top pick after they leave Florida.
California is another place where young people move to
Moving from Miami to California is a pretty popular decision that many young people make. This is so because California offers tons of options. It is a very large state, but also very diverse. California is one of the most populated states in the USA and a true melting pot of different cultures. What drives the young people to California is the fact that it is the fifth-largest economy in the world. Impressive, isn't it?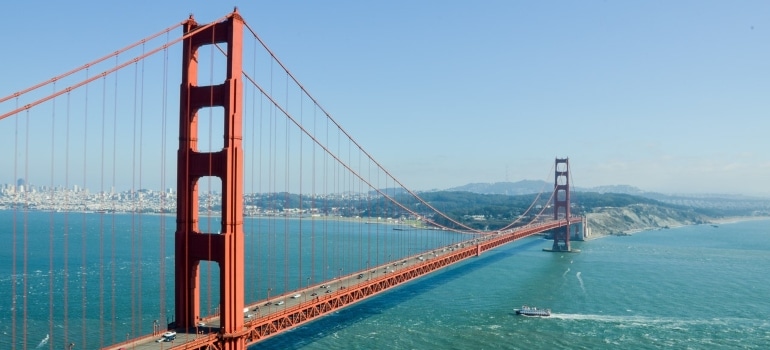 For young people who love urban living, San Francisco is a place to go. San Francisco is the fourth largest city in California, with diverse people from all around the world. Even though San Francisco is a bit pricier than Florida, people are moving from Miami to San Francisco due to countless job opportunities. San Francisco is an ideal place for young professionals offering numerous opportunities and an urban feel. Although it is a bit pricey, the lifestyle is worth moving from Florida and coming to Golden Gate City. 
So, as we can see young people leave Florida for many justified reasons. For some people, the sun and beaches can't compensate the fact that there are also hurricanes, wild animals, numerous tourists, and a high crime rate. Therefore, young professionals decide to relocate to Chicago and amazing California. And that is fine. Everybody has a right to choose which place will they call home as long as they are happy. If Florida makes you happy, then stay there. If not, pack your bags and move to a place you like more.