You have reached a very serious decision and that is to move to another state. Sometimes, no matter how fun and tempting living in a certain city is, we need to move. People relocate for many different reasons. Some move for a new job, some for better living conditions. In addition, at some point, people might need a change in the environment. Whatever your reason for relocation is, you need to organize well for your move. Also, you are probably happy and excited about this upcoming moving event. Booking City Movers, packing, preparation, all this can be exciting. On the other hand, changing scenery can also be overwhelming and you need to prepare for that as well. There will be things that you will miss about your old state. In this article, read about things you will miss when moving from Florida.
Most common things you will miss when moving from Florida
Florida is one of the most popular states for living in the entire US. Every day you can see many tourists coming here who also decide to stay for good. It also bears the name of the Sunshine State for a good reason. Endless beaches, nice weather, and millions of indoor and outdoor activities you can find in Florida. There are other things that many people miss when moving from Florida to New York. In New York, you will feel what it is like to have winter and cold weather. In addition, in Florida, you had convenient taxes. This relocation will certainly reflect on your budget as now you will need to pay higher taxes. For this reason, you will need to find a job with a bigger salary since renting in New York can be more expensive in some parts of the city.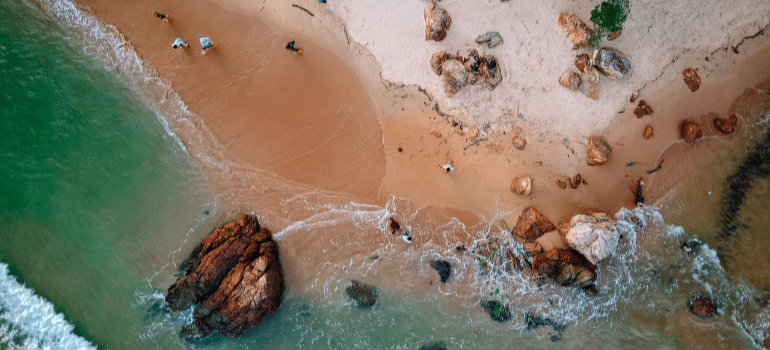 Great Florida weather
This is among the first things that come to your mind when you think about Florida. Sun, fun, and endless summer. If you lived in Florida for a long time, you may find it a bit hard to adjust to cold weather. Especially if you are moving to the northern states. Hardly anywhere can you spend the entire winter in a T-shirt. But it is not all black and white. Moving from Florida to Seattle, you will have a chance to experience a new culture and a slower way of living. Also, remember that now you need to get some warm clothes which you probably do not have in your wardrobe. Winter clothes can be bulky, so plan more space for packing. In addition, plan your moving budget accordingly. On the other hand, having a chance to experience winter sports can be pretty fun.
Beautiful beaches
One of the greatest reasons to live in Florida is because of its endless sandy beaches. Especially if you have a family with kids. What could be more fun than having the option to come to the beach every day? Besides, if you have a house on the beach, you are probably used to falling asleep to the sound of waves. Taking long walks on the beach, no matter what time of the year, is something you will not have when moving from Texas to Florida. In addition, sipping your first-morning coffee in a warm breeze is something you will also miss. Your family will no longer have the option to spend entire weekends on the sand. Playing beach volleyball, swimming, and scuba diving are just some of the activities you will no longer have the opportunity to try. Finally, salty water is very healthy, so your health may suffer a bit.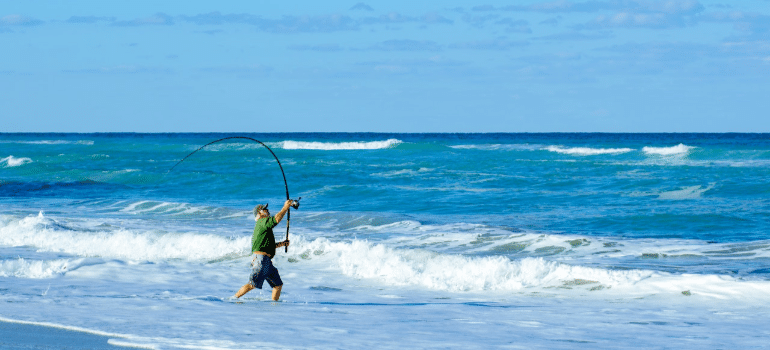 Florida taxes
One of the main reasons people choose Florida for their home country is because of its convenient taxes. The financial aspect is certainly very important when choosing your home place. If you plan to move to another state, prepare on time that you will have to pay higher taxes. Moving to another state will reflect on your budget significantly. Therefore, start saving more in order to have enough money for a living once you start paying your taxes. Unfortunately, people realize how great living in Florida was, once they move out. Therefore, prepare for higher electricity and other bills. In addition, choose your movers wisely so you do not spend too much money on your move. We do not want to spoil all the moving fun, but it will not be easy to find the appropriate exchange for the Sunny State.
Other things you will miss when moving from Florida
Apart from great taxes, weather, and the beach, you will miss friendly Floridians. This is certainly one of the places where you can get friends easily. The famous Southern hospitality is present almost everywhere. Due to the great living conditions, Floridians are warm and welcoming people. Also, food in Florida is one o the most delicious in the entire US. Here you can try different cuisines. Therefore, learn some popular Floridian recipes so you can prepare this food in your new home country. That smell of the ocean Caribbean food, and hot coffee is something that can easily bring back your memories. In addition, your kids will miss a magical place like the world of Disney when you move away. Finally, you will no longer have a chance to see a perfect sunset whether you are going home from work, or on a picnic.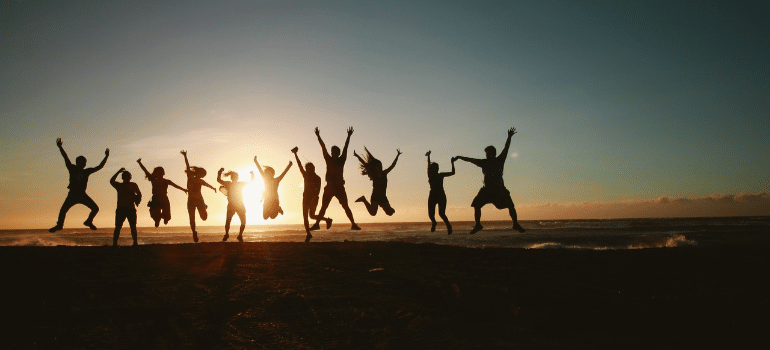 One thing is for sure. There are many things you will miss when moving from Florida. Warm sand on your feet during romantic beach walks, beautiful sunsets, and entire weekends spent in a swimming suit. Floridians are people who certainly have many privileges only living in these magical places. Living here is certainly a unique experience. However, you should also look forward to experiencing something new and different from the Floridian lifestyle. There are so many great new things to see and try in other places as well. After all, if you sometimes feel too Florida-sick, you can always come back to this magnificent place.