Miami is an attractive destination for both people who plan a move and those seeking a vacation. More often than not, the services of Miami residential movers are necessary in order to help foreigners reach their goals. In the last couple of years, it is precisely Miami that is one of the most popular moving locations among Europeans. This may seem odd at first. Why do Europeans love Miami? It's a question we look forward to answering now.
Europeans love Miami – and who can blame them?
The first thing that attracts Europeans to Miami is location. The city lies on the East Coast. Therefore, it's not that hard for Europeans to get there. The location of the city is one of the main reasons many people are happy to get the local movers in Miami. No one wants to leave and a lot of people would like to get there. Some of the main reasons Europeans like Miami include:
its climate – warm and sunny is an ideal weather description for many
it's not that expensive for Europeans to move there
the city's location makes it easier to reach it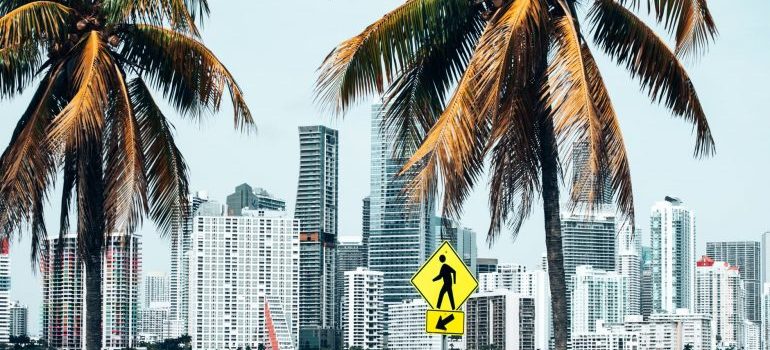 Lovely tropical scenery – what more could you want?
Related to its climate and location, beaches are one of the main reasons Europeans love Miami. Its beautiful beaches that look like heaven on earth promise rest and recreation beyond imagining. The city may seem like paradise. Many people dream of moving there and spending their days in the hot Miami sun. However, getting there can prove to be quite a struggle. Therefore, if you're one of the people that dream of moving to Miami, you could do it with the help of City Movers. You won't have as hard of a time getting there with the help of professionals on your side.
Europeans love Miami and they're not the only ones
All the fun that you can have in Miami makes it an ideal destination for a vacation. Apart from the great nightlife, culture, and other exciting forms of entertainment, there is also great food and Cuban coffee to content with. However, when it comes to living in the city of Miami, there is one big commodity to point out. Residents of Miami don't pay income taxes. Therefore, the lifestyle in Miami is much easier and it's not only Europeans that find that appealing. In addition, getting around town is incredibly easy, so you won't have transportation problems. All that combined with the great climate and location makes Miami incredibly desirable as a place to live.
Get to Miami with our help
It's true that Europeans love Miami. If you as well dream of reaching those shores, whether you are European or not, we can help you. Contact us and we'll help make your dreams come true.