Boca Raton is undoubtedly a jewel in Florida's crown. Its allure is evident, yet it's common to get tired of living in Boca Raton. So, if your heart craves a slight detour from its familiar charm, you're not alone. Transitioning requires careful thought, and luckily, the moving and storage Boca Raton offers simplifies this journey. Around Boca, several nearby places echo Florida's essence, each unique in its own right. They promise a mix of old Florida charm and contemporary living. Consequently, this beckons to those hungry for a change, yet keen on staying close to home. Tempted? The options might surprise you. Read on to discover the best local places to consider when thinking of a fresh start outside Boca Raton. Stay tuned and pick a perfect place according to your needs and preferences.
Boca Raton – the city we know and love
Nestled along Florida's southeastern coast, Boca Raton is a city bursting with charm. It's strategically located, making travel effortless. Naturally, its coastal geography promises sun-drenched beaches and picturesque parks. But Boca has more than just scenic views. The city's heart pulsates with life, resonating with both locals and tourists alike.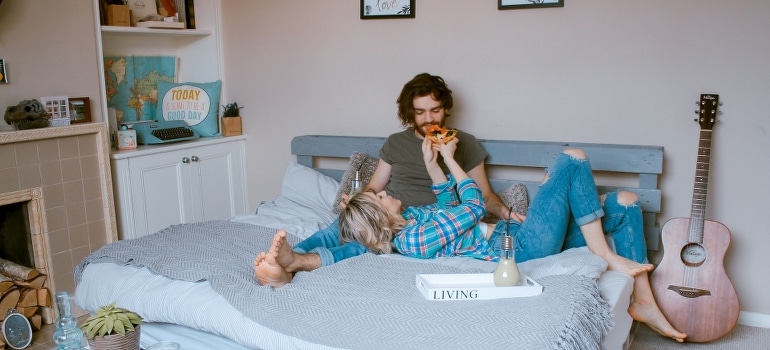 Now, it's hard to imagine anyone would ever get tired of living in Boca Raton. The numbers speak for themselves. With a growing population of 95,347 residents, it's evident the city attracts many. And why wouldn't it? The list of amenities is extensive. Think world-class golf courses, sophisticated shopping centers, and top-tier dining venues. Job opportunities? They're abundant. From flourishing tech startups to established corporations, Boca Raton presents a vibrant economic landscape.
However, every silver lining has a cloud. Affordability can be a slight hiccup for newcomers. The city's thriving economy and upscale lifestyle have nudged the cost of living upwards. But, most residents would affirm, the cost aligns with the quality. Safety, for instance, isn't a mere afterthought. Boca Raton takes pride in maintaining a secure environment, as reflected in its commendable low crime rates. Furthermore, life quality isn't compromised. The city's education and health sectors are top-notch, adding layers to its allure. All in all, Boca Raton is a harmonious blend of coastal serenity and urban vibrancy. A city we undeniably cherish. So, let's figure out how to stay close enough to Boca, in case you often want to come back and recall memories.
Close neighbors worth considering once you get tired of living in Boca Raton
Sometimes, change beckons us. We yearn for new experiences and environments, yet we're not quite ready to venture too far from familiar territories. Lucky for Boca Raton residents, the surrounding areas provide an abundance of charming locales, each offering a fresh perspective while still being close enough to remain connected. If you've ever pondered relocating without really "leaving", here are some neighboring cities and towns that might pique your interest:
Deerfield Beach: A tad more laid-back than Boca, this beach town provides a relaxed atmosphere while still being replete with dining and entertainment options.
Lighthouse Point: This serene locale offers waterfront properties, reminiscent of Boca but with a slightly smaller, more close-knit community feel.
Delray Beach: Often compared to Boca Raton for its upscale restaurants and shops, Delray Beach provides a vibrant nightlife and arts scene that's uniquely its own.
Oakland Park: A melting pot of cultures, this city offers a more urban feel, with dynamic neighborhoods and a burgeoning food scene.
Kings Point: A predominantly residential area, it provides tranquility, making it ideal for those looking to escape the bustling city life without completely giving it up.
Pompano Beach: Similar to Boca in its beach city vibes, Pompano boasts a rich history, enhanced recreational areas, and a growing arts and culture movement.
Boynton Beach: A blend of old and new, Boynton offers dynamic recreational activities, and shopping districts, and is seen as a burgeoning tech hub.
If any of these places resonate with your desire for change, remember: You don't always have to journey far to start anew. In addition, some of the best local movers Florida is happy to offer will simplify your transition. So, opt for a local move and enjoy the change of scenery without putting in enormous effort.
Deerfield Beach – a fresh coastal retreat when you get tired of living in Boca Raton
Just a stone's throw away from Boca Raton, Deerfield Beach emerges as a coastal haven. It's strategically situated to the north of Boca, making it an ideal choice for those yearning for new surroundings without straying too far. Its geographic advantage isn't just about proximity; the Atlantic coastline it graces offers some of Florida's most pristine shores.
Now, as far as numbers go, Deerfield Beach showcases a slightly smaller population (86,062 residents) than its bustling neighbor, Boca. This composition results in a more intimate community feel. The demographic? It's a healthy mix of families, young professionals, and retirees, contributing to its multifaceted charm.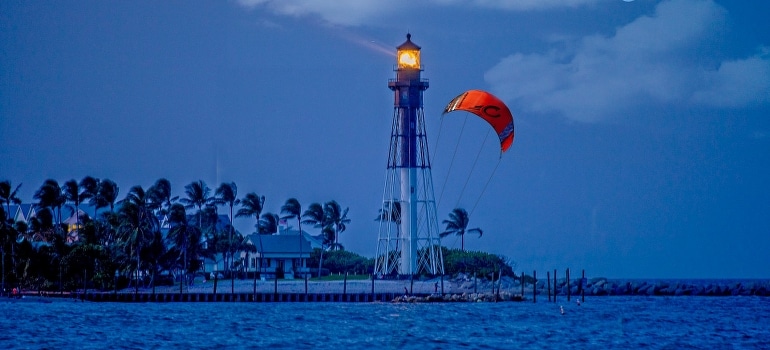 Of course, any potential mover would ask about amenities. And Deerfield Beach doesn't disappoint. From its International Fishing Pier, attracting anglers from all over, to its Quiet Waters Park, perfect for family outings, the city pulsates with recreational activities. For those leaning towards aquatic adventures, water sports facilities are abundant. Moreover, the cultural scene is also commendable, with festivals and events dotting the calendar. Lifestyle-wise, it's a balanced blend. It echoes the vibrancy of Boca Raton, yet exudes a relaxed vibe. Residents enjoy a slower pace of life but aren't starved of entertainment or dining options.
Considering a move? The proficient movers Deerfield Beach offers ensure a seamless transition. After all, starting a new chapter close to Boca, with Deerfield Beach's allure, seems like an offer too good to pass.
Lighthouse Point – why it'll light up your life
A mere hop away from Boca Raton, Lighthouse Point emerges, offering a serene setting that many crave. Nestled along the Intracoastal Waterway, it boasts picturesque waterfront views, making every sunrise and sunset an event. Simply put, nature plays its finest symphony here. Diving into the numbers, Lighthouse Point's population size of 10,529 residents paints a picture of a close-knit community. The city's relatively smaller demographic allows for neighborly bonds and an ambiance that larger cities often lack. And amenities? With an array of parks, marinas, and yacht clubs, it truly is a boater's paradise.
But don't mistake its tranquility for a lack of opportunities. Lighthouse Point, though calm, is a hub for businesses, particularly those centered around marine activities. This leads to a plethora of job openings, especially for those passionate about the sea. Considering making the move? Engaging reliable movers Lighthouse Point FL residents trust can ensure your shift is as peaceful as the city itself. In essence, Lighthouse Point isn't just about moving to a new place. It's about adopting a lifestyle where nature's beauty and modern conveniences coalesce seamlessly.
Delray Beach – experience the Sunshine State's hidden gem
Ever heard of a place where art comes alive on every corner? Delray Beach situated a touch north of Boca Raton, effortlessly fits that description. Its vibrant arts scene constantly amazes, with the famed Pineapple Grove Arts District serving as a visual feast. Moreover, the bustling Atlantic Avenue in downtown Delray pulsates with energy, regularly hosting events like the Delray Affair and Garlic Fest.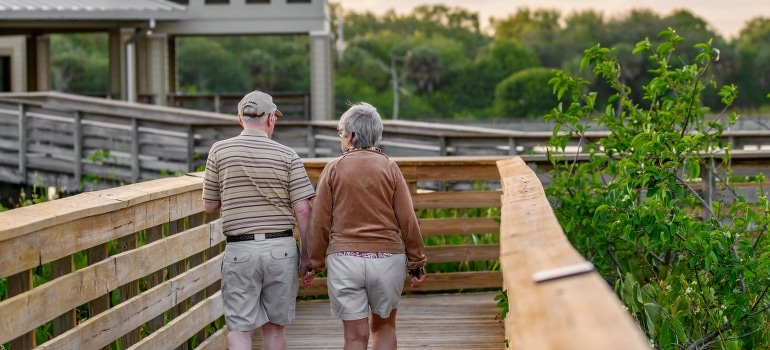 Now, let's crunch some numbers. Boasting a population of 66,434, Delray Beach maintains a harmonious balance between city life and a tight-knit community feel. Its residents form a mosaic of diverse cultures, interests, and professions. Speaking of professions, Delray's job market is thriving. Main industries span from tourism and hospitality, owing to its beach-town charm, to retail and health care. The entrepreneurial spirit is palpable, with startups and local businesses dotting the landscape.
Planning a move? By utilizing the expertise of movers Delray Beach offers, your relocation becomes an experience rather than a task. Imagine seamless transitions, where every detail will be meticulously managed. In a nutshell, Delray Beach isn't just another place on the map. It's an embodiment of Florida's vivacity, waiting to be explored.
Oakland Park – the urban oasis
Just beyond the boundaries of Boca Raton lies Oakland Park, a city that presents the art of harmonizing urban development with lush greenery. With its steady growth, it's transformed into a hub of contemporary living while ensuring nature isn't left behind. Parks like the Jaco Pastorius Park and the Oakland Bark Dog Park underline its commitment to green spaces. But greenery isn't its only draw. Oakland Park brims with amenities that cater to varied tastes. Whether it's the culinary arts district attracting food enthusiasts or the recreational centers catering to families, there's something for everyone.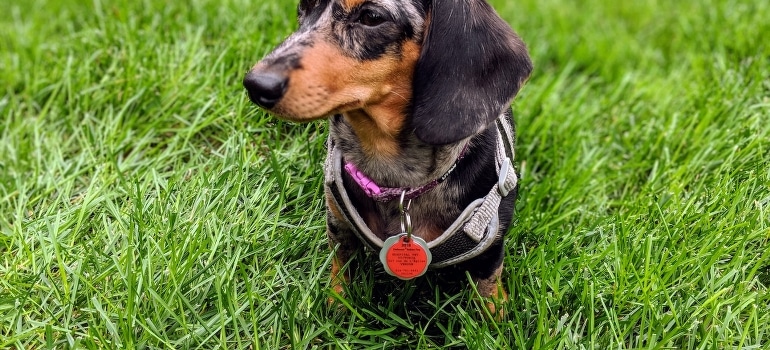 Why the surge in residents? Well, movers Oakland Park FL witnessed an uptick in relocations, and there's a clear reason behind it. Here, you don't just live – you thrive. Start living days with moments of leisure, culture, and nature, offering a respite from the monotony that often clouds urban life. In essence, Oakland Park isn't merely a city. It's a promise of an integrated lifestyle, where urban conveniences coexist with nature's bounty. It beckons to those ready for a vibrant change, ensuring they never look back.
Kings Point – start living royally when you get tired of living in Boca Raton
Nestled just a short drive from Boca Raton, Kings Point unveils an experience that's truly regal. Unique in its offerings, this enclave promises a blend of sophistication with a dash of homey charm. Whether it's the breathtaking landscapes or the state-of-the-art recreational facilities, every detail in Kings Point exudes excellence. In a community of around 12,207 residents, the vibe here is unmistakable. It's where neighbors aren't just acquaintances; they're like extended family. Social events, gatherings, and clubs thrive, knitting a fabric of camaraderie and togetherness.
However, the charm doesn't end with aesthetics or community spirit. Kings Point also boasts a flourishing job market. From local businesses to professional services, opportunities abound for those keen to carve a niche. Considering a royal transition? The movers Kings Point FL offers ensure a seamless relocation. With their expertise, what could be a daunting task transforms into a delightful journey. In summary, Kings Point doesn't just offer a place to reside – it offers a lifestyle, wrapped in luxury, community, and opportunity. It's where living royally isn't a dream, it's the norm.
Pompano Beach – more than a place, it's a way of life
Pompano Beach, a stone's throw from Boca Raton, is more than just a geographical location. At its heart, it's a cultural melting pot. From the iconic Pompano Beach Amphitheater hosting live concerts to the Ely Educational Museum, culture resonates in every corner. However, what truly defines it are its pristine beaches. Whether you're into jet-skiing, scuba diving, or simply soaking up the sun, the golden sands offer a haven. But life here isn't just about activities; it's about a relaxed, yet vibrant, way of living.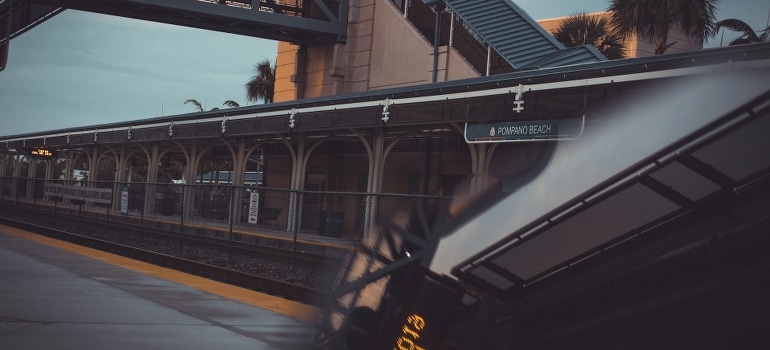 Moving here? Transitioning is a breeze with the expertise of Pompano Beach movers. These professionals ensure that your journey is smooth, allowing you to soak in the surroundings from day one. With a thriving community, diverse lifestyle perks, and a population that embraces the essence of beach living, Pompano Beach isn't just a place. It's a way of life, inviting you to be a part of its tapestry.
Boynton Beach – take a break from living in Boca Raton and dive into dreamy coastal living
Boynton Beach, perched on Florida's scenic coast, radiates allure. It's not just the sun-kissed beaches or the lullaby of waves; it's the vibrant community pulse. Every year, events like the Boynton Beach Haunted Pirate Fest and Mermaid Splash beckon locals and tourists alike, weaving tales of tradition and merriment. Amidst this coastal charm, there's an evident buzz. Boynton Beach movers are constantly on their toes, welcoming newcomers eager to call this paradise home. With a diverse population, the town buzzes with energy, echoing tales of dreams and aspirations.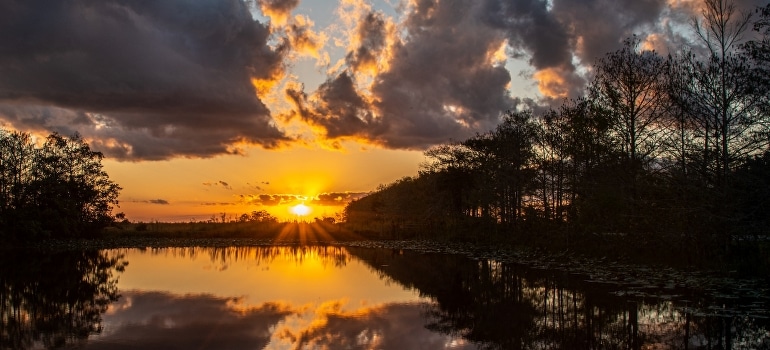 Beyond leisure, Boynton Beach is a hub for career-driven individuals. Its flourishing job market offers myriad opportunities across sectors, from tourism to tech. In essence, Boynton Beach promises more than a coastal retreat—it offers a dreamy lifestyle, where work, play, and relaxation converge seamlessly.
Opt for a change and move locally
For those who get tired of living in Boca Raton, an array of enchanting destinations awaits. From the artsy Delray Beach to the urban oasis of Oakland Park, each locale promises a distinctive lifestyle allure. Whether it's the close-knit community feel of Kings Point, the vibrancy of Pompano Beach, or the dreamy coastal ambiance of Boynton Beach — Florida surely doesn't run short of captivating alternatives. Making the leap is made even more seamless with the assistance of our dedicated movers in Florida, ensuring a stress-free relocation experience. Ready for a fresh chapter beyond Boca Raton? Start your move today and savor a rejuvenated Florida way of life.