Moving is never fun. It is difficult to find reliable movers Parkland Fl, gather packing supplies, pack the entire household, etc. Once you finally load the moving truck, you might think that your move is over. However, it's not. Once movers deliver your items, you have another huge task on your hand. Then, you finally finish unpacking everything. Again, you are left with a mess made out of packing supplies. What now? Well, here is what you should with leftover moving supplies.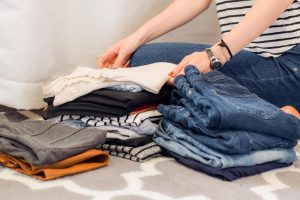 Professional packing and unpacking services
Let's start with a suggestion on how you can avoid having leftover moving supplies. It is quite simple. You should find professional packing services Florida. Professional packers will bring their own packing supplies. This means skipping the part where you need to gather packing supplies. It saves time. In addition to this, you can also use unpacking services as well. The same packers, now unpackers, will do the entire unpacking job for you. Once they finish, they will take care of moving supplies. This means returning home and finding it perfectly decorated and clean. However, professional packing and unpacking services are not exactly cheap. For this reason, see if you can afford them. Maybe you can save money on decluttering your home and selling unnecessary items. Then, you can afford professional packing and unpacking services. 
Make use of your leftover moving supplies
Since there are many different types of moving supplies, let's list them all. 
Styrofoam and tapes – these are dangerous for kids as they can choke or get poisoned by the chemicals inside. For this reason, recycle 

Styrofoam

 and tape.

 

 Bubble wrapping – do you want to relieve the stress? Press those bubbles. However, this is not the only use of bubble wrapping. Save it so you can use it for packing purposes, such as when you want to send a present, or similar.

 

Plastic containers – perfect for storage. You can use them for your storage unit, in your home, attic, basement, garage, etc.

 

Packing peanuts – you can either save it for the next move or make something out of it. For example, a cushion for your pet. You only need to get a piece of material and stuff it with packing peanuts.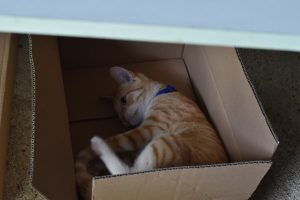 What to do with the moving boxes?
Can you imagine a move without cardboard boxes? Hardly. However, what to do with leftover moving boxes? Here are some suggestions. 
Donate – you can find a website where you can list and then donate your boxes.

 

Give it away – if your friends and family need to move, give the boxes to them.

 

Sell the boxes – you can sell your moving boxes as well. Depending on their size and shape, you can get from 50 cents up to $2 for each box.

 

Be creative – make a castle with your kids from cardboard boxes.

 

Let your cat have it – cats and their undying love for boxes. Nothing else to add.

 

Storage – use it for storage.