Planning a relocation takes a lot of time, but actually putting one in action requires an even greater deal of both time and resources. Of course, this mostly depends on where you're moving to and where you're moving from. If you're planning to move to another state, that endeavour might end up costing you a lot. That's why most people tend to look for shortcuts and ways to avoid any unnecessary costs. After all, getting to your desired location is only part of the journey. Starting off somewhere new will also surely require a lot of money and thorough planning. Therefore, most people think that it's best to avoid hiring professional Florida movers and to try to pull the entire relocation yourself. However, there are certain downsides to such an approach. The cheapest way to move between the states is not necessarily the easiest, but we're here to help you.
Time is, quite literally, money
To put it simply, the longer time you take to plan your relocation, the more you're likely to save up on relocation. The key to a successful relocation is thorough planning. Most professional cross country movers Florida has to offer would agree that it can take about six months to plan a relocation. You might not need quite that much time. However, keep in mind that you should start planning as early as you can. After that, you should create time stamps for each part of the moving process. Give yourself a time frame within which you want to finish the following moving tasks:
finding the right apartment to rent or buy,

cleaning out your current home a bit by bit,

getting the right supplies,

finding the right vehicles for your belongings,

packing everything neatly.
Of course, you can hire help for everything we mentioned above. It may not be the most economical option, but it is definitely one that you should consider. This is especially true if you've never moved before. Furthermore, if you're attempting the more complicated kinds of move, the long distance or cross country one, hiring professional moving services might actually pay off in the long run.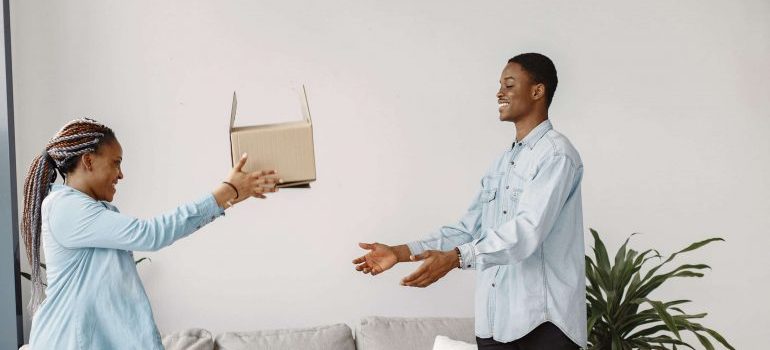 Sometimes the obvious choice is not always the right one
Trying to relocate on your own is difficult. Unless you have large trucks or vans at your disposal, you can hardly expect to accomplish it. You will need to rent the vehicles, one way or the other. Therefore, your best bet would be to hire a professional moving company to take care of transporting your belongings across the country. Trucks that moving companies use are specifically meant to transport their clients' belongings across long distances. Similarly, all the moving supplies you can get from professional movers are durable and easy to use. Of course, if you're confident that you can get a good deal for moving supplies on your own, then we encourage you to do so. A good way to plan a difficult relocation is to be willing to learn. You can do research and find where you can find quality, yet affordable moving supplies near you.
You can cut corners, but not where it matters
On the other hand, there are a couple of professional moving services you can definitely avoid hiring. One of them is packing. Unless you're in a rush and you have a short deadline to relocate, it's better that you take care of this part of the relocation yourself. It may even be more efficient since you know exactly what things you can and can't pack. Therefore, you can be sure that you've packed everything in a way that nothing gets damaged. Furthermore, you're saving money that way. We're going back to the importance of a good moving plan. If you plan your relocation in such a way that you give yourself enough time to pack everything efficiently, you can save up on a variety of moving services, like assembling and disassembling furniture, junk removal, and so on.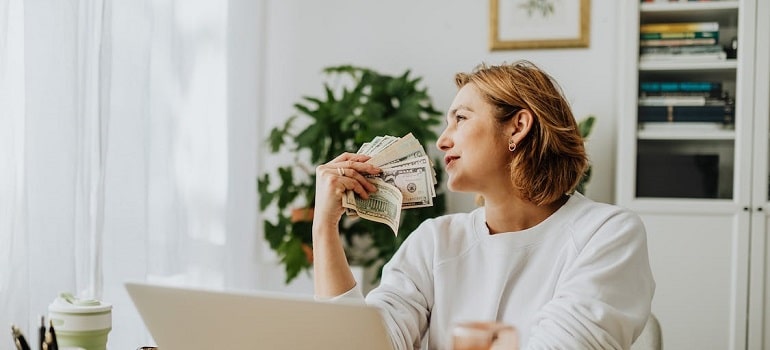 Thorough planning months in advance is the cheapest way to move between the states
Another perk of thorough planning months in advance is that you can avoid relocation seasons. There are certain times of the year when it's simply cheaper to relocate. For example, most people in the United States relocate between April and September. Some studies show that about 80% of relocations in the U.S. happen within this time frame. That's when the movers have the most work. Therefore, it's logical to assume that you can expect to pay more for relocation within this time frame. However, if you give yourself enough time to take care of all the planning when moving from Florida to New York, then you can set your relocation date at a time when the movers don't have a lot of work.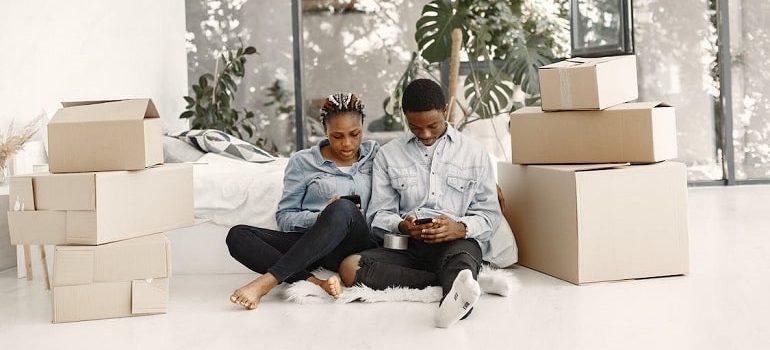 Sticking to your plan will open the cheapest way to move between the states
Now that you know that the key to the cheapest way to move between the states lies in thorough planning, you should also know that there is no one singular solution to this. It's all the small decisions that influence the price of your relocation. Therefore if you're moving from Florida to Seattle, for example, keep track of your expenses. One of the smartest things you can do is get in touch with more than one moving company. Again, time is of the essence, as you will need a lot of time to call each one. Ask them for a moving estimate on their services, and then compare the numbers. You should write down exactly how much money you're planning to spend during each phase of your relocation and stick to it. Whenever you start to see a deviation from that plan, make changes to improve the moving process.