Florida is a state with so many great cities to choose from! Miami is definitely the most popular and sought-after destination in Florida for many Americans and other citizens of the world, but it's definitely not the only great place in the state. Just like any other city in the world, Miami has its flaws and downsides. A place where a lot of ex-Miami residents decide to relocate is Boca Raton. No place in the world is perfect, but some places provide certain things people want that they don't currently enjoy. We at City Movers have facilitated numerous moves between these two great cities! In this article, we'll try and help you out with our Miami to Boca Raton moving guide. 
What are the main reasons people move from Miami to Boca Raton?
There are several main reasons why people are moving from Miami to Boca Raton. We will name the most important ones, and break them down to provide further context and details.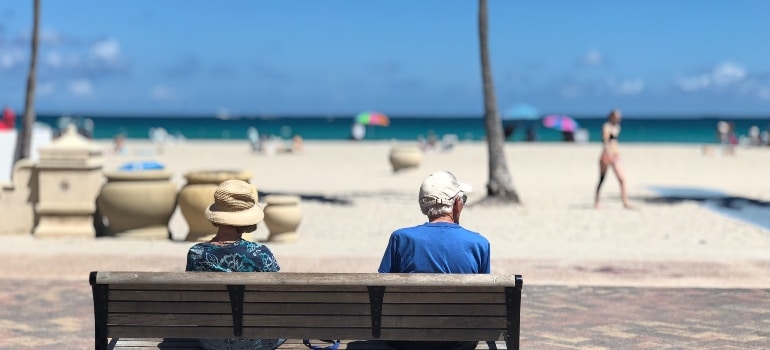 The cost of living index
The cost of living index between Miami and Boca Raton is fairly similar. Boca Raton is 1.3% less expensive than Miami, but that difference is basically negligible. Miami has 122.4, while Boca Raton has 120.8. The number used to describe the average cost of living index in the US is 100. What this means is that the residents of Boca Raton have to pay 20.8% more than the average American for things like groceries, utilities, storage Boca Raton, transportation, and other amenities. The only major difference between these two cities is in the pricing of homes, but we will cover that later in this Miami to Boca Raton moving guide separately. 
Lower crime rate 
Another factor that is driving many individuals to move from Miami to Boca Raton is the crime rate. A scale from 1 to 100 is used to measure the crime index. The US has an average violent crime index of 22.7, and a property crime score of 35.4. How does Miami's average compare to that of the country? Miami has a staggering 48.8 violent crime rating and a 62.7 property crime index! Boca Raton, on the other hand, is a lot safer. Its violent crime index is only 13.1, while the property crime index is 27. It really makes sense why so many individuals choose to relocate when you look at these statistics! People wish to feel safe and secure in their cities, and not under threat. If you are one of those people, make sure to use our Miami moving services to relocate to Boca Raton. 
Upscale amenities
Boca Raton is known for its upscale amenities, like luxury resorts, world-class golf courses, high-end shopping and dining options, etc. Miami has those too, but Boca Raton is on another level. The city also has a wide variety of recreational opportunities. Parks, tennis courts, and marinas, just to name a few. It is also home to the famous Boca Raton Resort & Club, which is a Waldorf Astoria resort. It offers a private beach club, a spa, several pools, etc. You can find several private country clubs in Boca Raton that offer golf courses, tennis courts, fitness centers, and other amenities. Overall, Boca Raton offers a more refined, upscale lifestyle than Miami. Many people find this particularly appealing when looking for a new place to live. 
Beautiful beaches
The beaches in Boca Raton alone are what make so many people pick up the phone and get in touch with the best moving company Miami has to offer! The city's beaches are known for their crystal-clear waters, soft white sand, and picturesque scenery. Some of the most popular beaches in Boca Raton are Red Reef Park, Spanish River Park, and South Beach Park. These beaches offer a variety of recreational activities and amenities.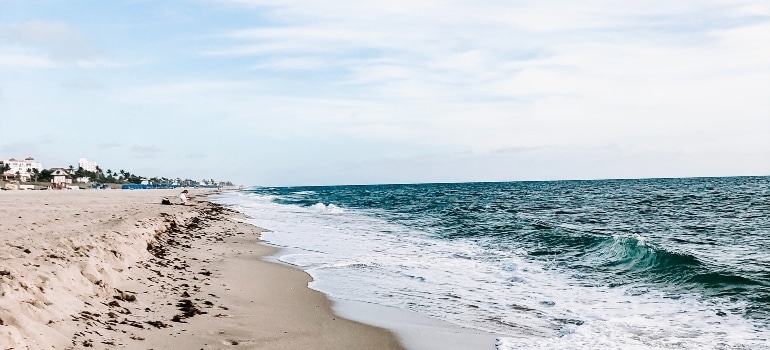 High-quality schools
Since a lot of parents are reading this article and thinking about relocation, we have to mention the level of schools in this Miami to Boca Raton Moving guide. Boca Raton is known for having some of the best schools in Florida. Some of the best ones are Boca Raton Community High School, Spanish River Community High School, and Pine Crest School Boca Raton. They are known for their high academic standards, excellent teachers, and diverse extracurricular activities. They also have a good track record of producing successful graduates, many of which go on to attend prestigious universities. 
Please note that this doesn't mean that Miami doesn't have excellent schools! It just means that there is a higher concentration of those great ones in Boca Raton. The best-rated schools in Miami include Gulliver Preparatory School, Ransom Everglades School, and Miami Country Day School. These schools, as well as many other schools and factors, are among the main driving factors why people decide to move to Miami in the first place! 
It's a smaller and quieter community
Boca Raton is a smaller city than Miami. It has a more laid-back atmosphere, which can be appealing to people looking to escape the fast-paced lifestyle of the big city. Boca Raton is a mostly suburban city, so it's a stark contrast when compared to Miami. On top of that, Boca Raton has around 100,000 residents, while Miami has around half a million people living there! The difference in size and lifestyle is apparent, and it's one of the main reasons why people decide to move. Boca Raton is also well connected to the big cities, Nested between the counties of Palm Beach and Broward, it is only a 45-minute drive away from Miami, Fort Lauderdale, and Palm Beach. You would be located far enough from the noise of the big cities, yet close enough when you miss them.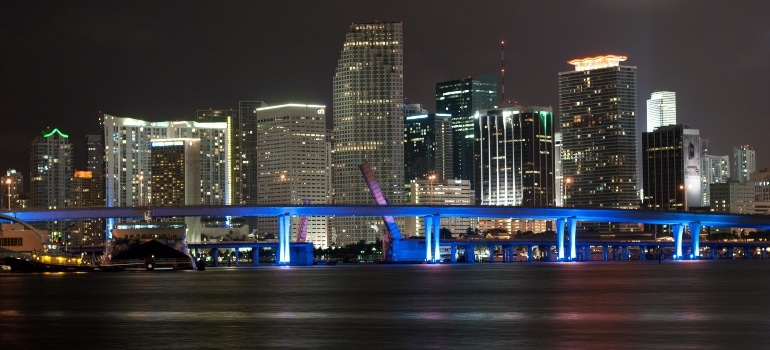 How do the housing markets compare between Miami and Boca Raton?
For a lot of people, the housing market would be the most important thing in this Miami to Boca Raton moving guide. Let's see how the two cities compare when it comes to housing. You might be surprised to learn that Boca Raton's property costs are almost the same as in Miami. On average, the homes in Boca Raton are 6.3% more expensive than in Miami. The median home price in Boca Raton is $423,300, while in Miami it's $398,100. If you wish to rent a place instead of buying it, the median monthly rent for a home in Boca Raton is $2,121. It almost exactly matches Miami's median rent. If you wish to relocate to Boca Raton, we suggest that you hurry up! The demand for homes there is on a rapid rise, as more and more people wish to move here.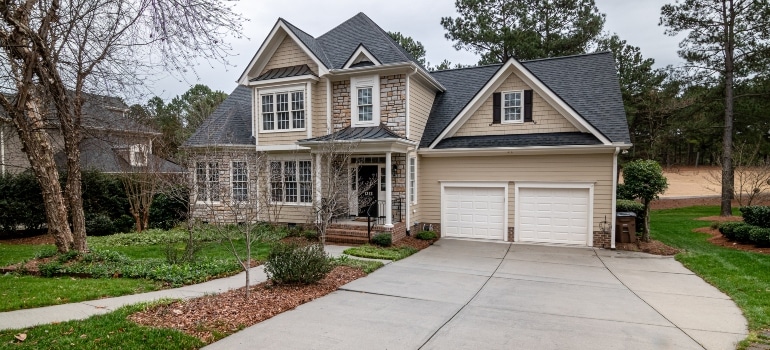 What steps should you take to make moving from Miami to Boca Raton smooth and successful? 
The distance between the two cities isn't long. It would take you about an hour and twenty minutes to drive from one place to the other, as you'd have to cover around 44 miles. With the distance not being an issue here, let's see what steps you should take to ensure you have a seamless and smooth experience. 
Take the weather and seasons into consideration when moving from Miami to Boca Raton 
Typically, the best time to move would be during the fall or winter months as they are milder in terms of temperature and humidity. Also, during these seasons there is less demand for moving services. This can help you lower your relocation costs. If you prefer hot weather, you may want to move during the spring or summer months. But keep in mind that moving in these conditions can be challenging due to the heat and humidity. It will be hard not only for you, but the movers Boca Raton has as well! 
Create a moving checklist
One of the most important things to do when moving is to create a checklist. This will help you stay organized and remember all the steps you should take. Without this, you risk forgetting something important which can jeopardize your moving from Miami to Boca Raton.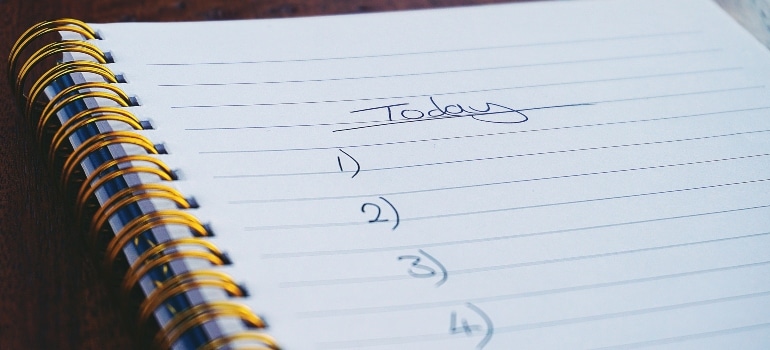 Sort and pack your belongings properly
Sort all your possessions into essential and non-essential piles. Once that is done, it will be much easier to pack them. Be extra careful when packing your essential items, as well as easily breakable things, like glassware or other sensitive stuff. Use multiple layers of wrapping materials to ensure they don't break during transit. Your long distance movers Boca Raton can help you out with this task if you think you don't know enough about secure packing. Sorting and packing will also help you declutter your home, and in turn, it may lead to you bringing fewer items to your new home. Fewer items mean more available space and less money spent on packing supplies. 
Update your address with the post office and the DMV
Update your address with the post office and the DMV to ensure that you receive important mail and that your driver's license reflects your new address. You are also legally obliged to do so, so don't forget this important step. 
Transfer your utilities 
Along with updating your address, you should also make sure you transfer your utilities on time. Pay any bills you may owe and contact your utility providers to notify them. You want your last bill to be accurate and reflect the last day in your old home. Conversely, you should set up utilities in your new home before you get there. Your new home should already have gas, water, power, internet, and all the other crucial things for your day-to-day life. 
Set a date with your moving company 
It's recommended to book your moving company at least 4-8 weeks in advance. It will give you enough time to plan and organize your move, while also giving your moving company enough time to prepare and schedule the move. This way you will avoid any last-minute surprises or delays that happen if you wait until the last minute to schedule your move. And on top of that, it ensures that the moving company is available on the day that you had in mind for moving. Timely preparation is key! 
Explore and enjoy Boca Raton once you arrive and unpack! 
Once the long distance movers Florida offers have left your home, it's time to go out and enjoy your new town! We would argue enjoying yourself and having a good time is the most important step in this Miami to Boca Raton moving guide. There are so many great things to do and see in Boca Raton, so we'll name a few of our favorite ones.
Explore the downtown: Boca Raton's downtown area is home to a variety of restaurants, shops, and cultural attractions.
Visit the Boca Raton Museum of Art: This museum is home to a collection of contemporary and modern art and also hosts various exhibitions throughout the year.
Take a day trip to the Everglades: The Everglades is a unique and fragile ecosystem that is home to a wide variety of plant and animal species. You can take an airboat tour or hike through the park to see alligators, panthers, and a wide variety of birds.
Go shopping at the Town Center at Boca Raton: This upscale shopping center features a wide variety of designer stores, restaurants, and a movie theater, it is also a great place to grab a bite or enjoy a nice drink.

Exploring the Everglades can be a great way to get to know Boca Raton after moving.
Overall, Boca Raton offers a wide variety of activities and attractions to explore. Nature, arts, shopping, sports, it has it all! You'll definitely find something that suits your interests as soon as you step out the door and start exploring.