Staging your property well will go a long way when it comes to selling it. That is why it is important to do it as best you can, everything from adding a touch of luxury to your home to decorating the yard. Virtual staging allows you to design the interior and exterior of your home online. It is a great way to easily design your home and make it look amazing. Due to it all being done online with software it will be much cheaper than doing it physically. Doing it this way will also save you a lot of time and money too. Here are some home staging tips for your Boca Raton property.
What are the most useful home staging tips for your Boca Raton property?
Create more space
A lot of space is always more attractive. For example, moving the dining table to the corner makes the picture better giving the illusion of more space. You can do this with other furniture too. A great solution can also be using Boca Raton storage facilities to store it all until you need it again.
One of the easiest to do but also biggest home staging tips is to add more light
Having more light will make a big difference whether you are recording a video or taking pictures. To add more light simply turn on all the lights in the house, even if it's daytime.
Ask your friends for advice and tips on staging your Boca Raton house
Selling your home can be an emotional process, and while you will do your best sometimes it can be helpful to get an objective view and a different perspective that friends can provide.
Declutter your home for virtual staging
There are probably going to be a lot of things that don't fit into your plans of interior design, especially furniture. But you might not want to throw those things away either because some of them will fit perfectly in your new home. Yet you have to remove them now. You can use storage for these items too. Just make sure to organize your storage unit properly as it will give you more room and easier access to everything.
Take care of the exterior
Just like the first impression is important with people, so is the first impression people will have when they see your house. And what is the first thing they will see? Front yard and exterior of the house. Here are some tips for staging the exterior of your Boca Raton house.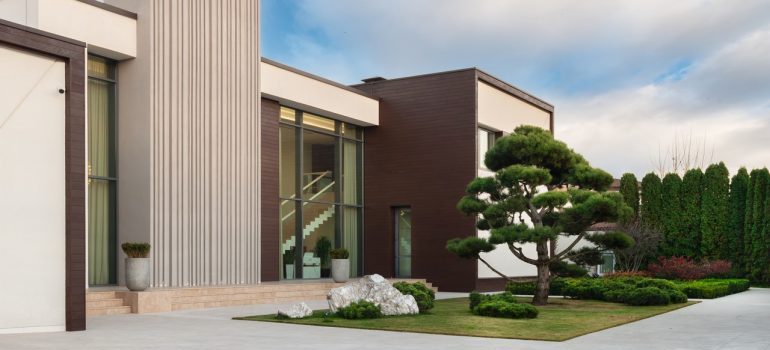 Tend to greenery and lawn
Make sure that you maintain a healthy lawn, that hedges are trimmed and any other greenery is maintained.  You can also add some flowers, potted plants, and patio furniture; the possibilities are limitless.
Put some decorative elements
There are many small things that can make a big difference in making the house feel more like home. Here are a few:
Bird feeder
Dog house
Flagpole
Fountain
Swing
Of course, if you don't have any of these, you don't need to buy them. That will just be an unnecessary expense when you can spend money on quality Florida movers instead. Just use what you already have.
Add some garden furniture
This furniture should fit in with the general aesthetic of the rest of the yard and house. It will be even better if it reflects the interior furniture as it gives people an idea of what to expect.
For most useful and effective home staging tips for your Boca Raton property hire professionals
One of the bigger home staging tips for your Boca Raton home that we have is to hire professionals. If you don't know anything about interior design, or just hate doing it. And if you can afford it, then you can find a professional stager just like you are going to hire professional moving services in Boca Raton. It is not as costly as it may seem and virtual staging itself will speed up the sale and possibly increase the value of your home. So hiring a professional to help you with staging your Boca Raton property would pay off in the end. If you want to save some money you can hire them to only do specific rooms or only exterior for example.