If you want to live in Florida, you must find a job for yourself. However, there are many cities in the state of Florida to choose from. That is why you should have a good criterion for picking one for you. It's not only the available jobs in a city you should look at. You should also consider a plethora of factors that contribute to any city being a desirable location. Sometimes the choice can be overwhelming because multiple places appeal to you for various reasons. Other times, you don't know where to start your search or none of the cities attract you. This is why we from City Movers decided to put together a short list of the best cities in Florida for job seekers. As one of Florida's most trusted moving companies, we've seen our fair share of cities in the Sunshine State. Let's get started.
The parameters of the best cities in Florida for job seekers
Apart from job opportunities in Florida, in order to be the best city in this state, they have to meet other parameters as well. Only then, you can hire long distance movers FL, and move to your city of choice. So, the important things to look into are:
Monthly average income
Cost of living
Housing affordability
The unemployment rate vs employment rate growth
These elements collectively shape a city's appeal to job seekers. A higher monthly average income ensures financial stability. A reasonable cost of living helps manage expenses. Housing affordability opens doors to comfortable living. Lastly, a healthy employment rate growth indicates a thriving job market. Evaluate these criteria to make an informed choice about your new city in Florida.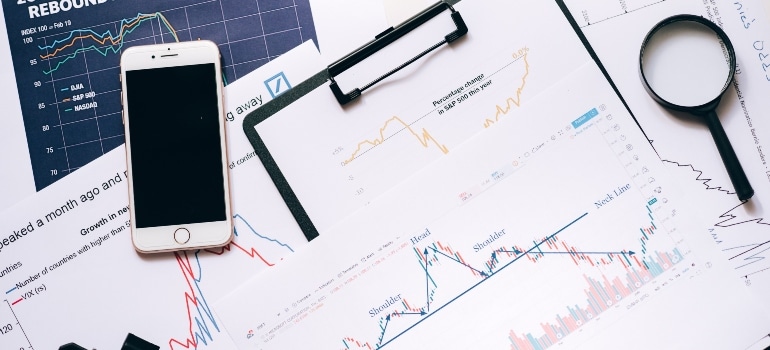 Consider if changing your job is the right move
It is always a big dilemma about whether to change your job in this unstable economy. This especially applies when you want to buy a new house. You need to know for sure that you will be able to pay back your mortgage. According to the Bureau of Labor Statistics, the US currently has the lowest unemployment rate with only 3.5% of people looking for a job. This means you have a solid chance of finding a new job. However, many factors come into play when considering changing it.
Amidst economic uncertainty, making the decision to switch jobs carries significant weight. Beyond the desire to buy a new home and meet mortgage obligations, an array of individual concerns warrant thorough examination. Evaluating job prospects includes weighing various critical factors. Your unique skills, preferences, job satisfaction, potential for professional advancement, and harmony between work and personal life all contribute to the assessment. Balancing these elements against the broader economic landscape is essential, so take your time and don't settle for anything else than the perfect employment opportunity.
Growing industries in Florida
In order to move to one of the best cities in Florida for job seekers, you need to know more about the growing industries. The biggest ones based on the GDP growth rate in Florida are:
Professional, scientific, and technical services
IT
Management
Finance
Real estate
Healthcare
If you belong to any of these categories, you will have no problems finding a new position for yourself. The most sought-after profession is anesthesiologist, followed by nurses, web designers, and programmers. In addition to this, younger people are generally more open to changing their current job than the older generation. Young professionals nowadays are even leaving large cities to live and work in smaller, calmer towns. Many people also decide to relocate their already established businesses to Florida, to take advantage of the economic growth. Hiring reliable commercial movers FL is essential for this process. If you are one of those people, carefully choose the moving company you'll do business with, to ensure a seamless relocation and avoid downtime!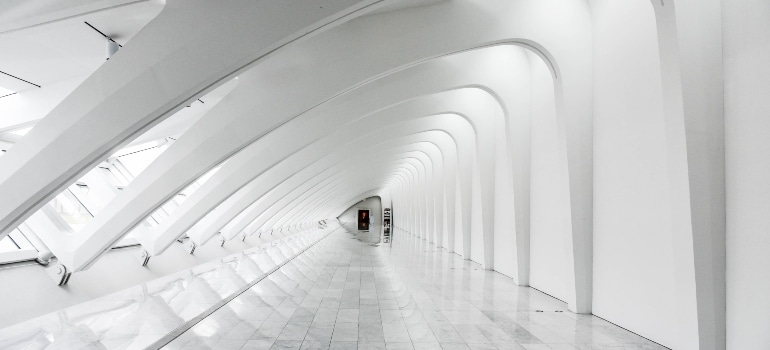 So, which are the best cities in Florida for job seekers?
Why Florida? Well, apart from having the most popular cities for job seekers in the US, Florida is irresistible for many other reasons. You will get to enjoy beautiful sunny weather, and beaches almost every day. In addition to this, Florida is very diverse when it comes to its demographics, so you will have a chance to live and work in a multicultural environment. Maybe you will even learn a new language. It is also important to mention that it has a very interesting tax-credit program for self-employment. If you have a good idea for starting your own business, then move to Florida. Now, it is time to find out which cities made the list.
Miami – one of the best cities in Florida for job seekers
It comes as no surprise to see Miami as one of the best cities in Florida for job seekers. Miami has a high salary ranking and a good job market. You can find a pretty good job with relative ease here. In addition to this, Miami has excellent living conditions as it is ranked number one on the security and advancement list. It's one of the most sought-after locations for not only professionals but people who simply wish to live in an exciting place. This city also offers an abundance of places to explore and have fun. There is no shortage of options for leisurely activities after your shift is done, so you could have the perfect work-life balance in Miami should you move there. For all these reasons, prepare for a move, pack your bags, and head straight to Miami without hesitation!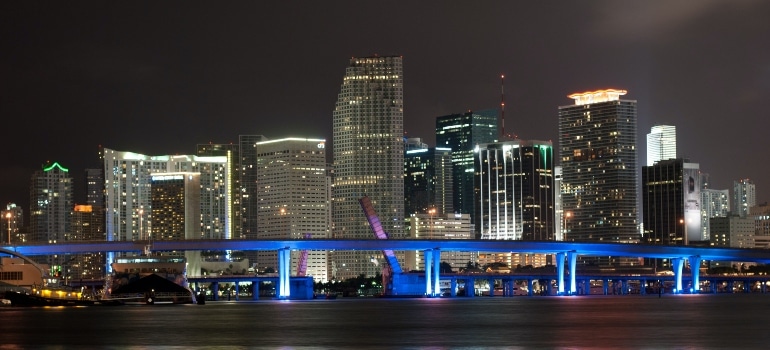 Oviedo
One of the smallest cities that made the list, Oviedo certainly has many things to offer. First would be the low unemployment rate of only 3.6 %. In addition to this, salaries are pretty high, and you can expect the median household income to be around $80,000. Since it is a small town, it has only 30,000 citizens. However, it has become extremely popular among the young population who wants to settle and start their own families. The most prevalent jobs there are in education and healthcare.
The city has excellent schools and educational institutions, creating positions for teachers, administrators, and support staff. The healthcare sector also thrives with clinics and medical centers, offering roles for doctors, nurses, and medical assistants. Technology is also prominent, providing opportunities in IT and software development. All in all, Oviedo is the perfect place if you desire to live in a quiet place, yet find a reputable and high-paying job.
Naples
Another small town that made the list, Naples is also considered as one of the best cities in Florida for job seekers. It has a population of 20,000 people. The average median household income is around $70,000. Not only will you live in a small tight community, but you will be able to afford a comfortable life. The city thrives in industries like tourism and hospitality, creating positions in hotels, restaurants, and event planning. For this reason, this town is attractive for young families with children. You'll be able to find great employment opportunities and set your family up for a happy and successful life.
Coconut Creek
Coconut Creek is definitely one of the best cities in Florida for job seekers. In this city, technology firms are booming, offering positions in IT and software development. The healthcare sector boasts numerous jobs in nursing and medical administration. Also, the hospitality industry thrives with openings in hotels and restaurants. Moreover, the city's strategic location near major highways facilitates easy commuting. This also makes the job of movers Coconut Creek FL much easier when it comes to relocations. The presence of reputable schools and colleges contributes to a skilled workforce. The vibrant community and pleasant environment attract both talent and businesses. With its flourishing job market, Coconut Creek stands out as an excellent choice for those seeking employment prospects in a variety of fields.
Deerfield Beach
Deerfield Beach is a charming coastal town in Florida, with sandy shores and a vibrant atmosphere. It offers a relaxed lifestyle with easy access to major cities like Miami and Fort Lauderdale. It's no wonder why so many movers Deerfield Beach offers love their job, given how much time they spend driving along the beautiful coastline! In terms of jobs, Deerfield Beach presents a range of opportunities, with notable potential for high salaries in certain sectors. The town hosts a robust corporate presence, particularly in finance and technology. The most well-paying positions are in finance management, software engineering, and data analysis. The healthcare industry thrives here too, with plenty of roles for medical professionals such as physicians and specialized surgeons. Additionally, the tourism sector offers hospitality management positions in upscale hotels and resorts, contributing to the town's economic prosperity and attracting individuals seeking rewarding careers.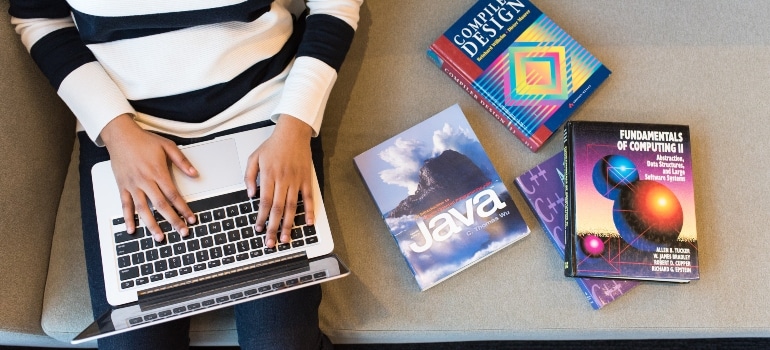 Highland Beach
Highland Beach is a peaceful coastal city in Florida, renowned for its serene beaches and upscale living. With a population of around 4,000, it offers a tight-knit community and an enjoyable atmosphere. The city is famous for its luxurious waterfront properties and stunning ocean views. In terms of jobs, Highland Beach is popular for its real estate sector, offering opportunities in property management, real estate sales, and architecture. To find the right employment opportunity in Highland Beach, consider networking within the local community, attending job fairs, and utilizing online job boards. Tailor your resume to highlight relevant skills and experience, and research the city's industries to align your expertise with its needs. If you wish to live in a small yet exciting place, get in touch with the best movers Highland Beach has to provide and get packing!
Kendall
Kendall, a sizable suburban area, is known for its vibrant diversity and family-friendly environment. With a population of over 75,000, it offers a blend of urban amenities and a relaxed suburban feel. Kendall's fame lies in its shopping and entertainment hubs, like Dadeland Mall and The Falls. In terms of jobs, the most popular sectors in Kendall include healthcare, education, and retail. Healthcare offers positions for nurses, medical assistants, and doctors in various clinics and hospitals. The education field features opportunities in schools and educational institutions. Finally, retail jobs span from sales associates to management roles in local shops and malls. To explore job prospects in Kendall, tap into local job listings, connect with professional networks, and relocate with reliable movers in Kendall FL to make your move a breeze.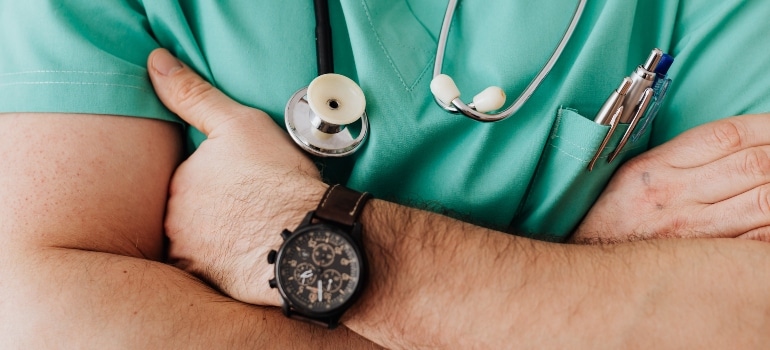 Kings Point
Kings Point is a cozy retirement community, famous for its active senior lifestyle and warm climate. It has a population of around 12,000 and offers a close-knit atmosphere and a range of recreational amenities. It is renowned for its golf courses, tennis courts, and vibrant social clubs, providing residents with engaging activities. If you decide to move there, you can always ask your movers Kings Point FL for recommendations for the best ones to spend some quality time outdoors. While it is primarily a retirement community, there are still some local job opportunities available.
The service industry plays a significant role, offering jobs in areas like hospitality and retail. Restaurants, cafes, and local shops often hire staff for customer service roles, waitstaff, and cashier positions. Moreover, healthcare services tailored to the senior population also present job openings, including roles in nursing, caregiving, and medical administration. As the community focuses on meeting the needs and preferences of its residents, positions related to event planning, entertainment, and transportation for seniors could also arise. While job options might be more limited compared to larger urban areas, Kings Point's proximity to surrounding cities can expand the range of employment possibilities.
Lighthouse Point
Lighthouse Point, a small coastal town, has a population of around 11,000 and is renowned for its upscale living and maritime charm. The city's fame lies in its picturesque waterfront homes and scenic canals, creating an exclusive atmosphere. In terms of jobs, Lighthouse Point's most popular sectors are real estate, marine services, and hospitality. The prevalence of real estate positions is attributed to the city's affluent residents and demand for property management and sales. The maritime industry flourishes due to its proximity to the Intracoastal Waterway. The most popular jobs in this industry are boat maintenance, dock services, and yacht management. Hospitality thrives with opportunities in upscale restaurants, boutiques, and hotels. The city's unique blend of luxury living and coastal appeal fuels the demand for these specific job sectors, so movers Lighthouse Point FL have their work cut out for them all year long!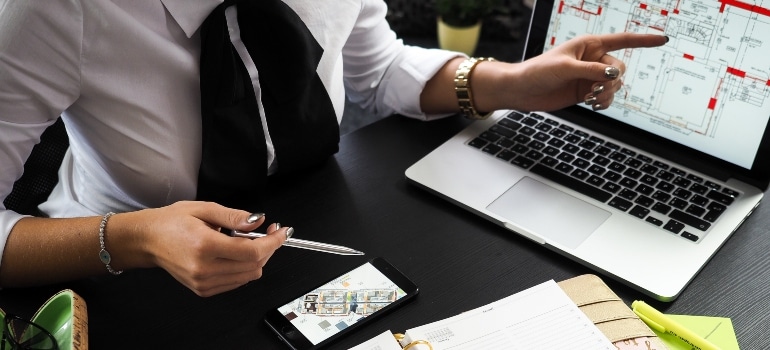 Margate
Margate is a mid-sized suburban community, and home to approximately 57,000 residents. It is known all around Florida for its diverse culture and lively arts scene. Among the most sought-after jobs in Margate are those in arts and entertainment, healthcare, and education. The prevalence of arts and entertainment positions can be attributed to the city's commitment to nurturing creativity and attracting artists and performers. It hosts regular art exhibitions, fostering local talent and attracting art enthusiasts. This creative atmosphere promotes jobs in event planning, gallery management, and artistic instruction.
Margate's commitment to all types of art not only shapes its unique character but also fuels the local economy, making it an ideal place for individuals seeking involvement in the dynamic world of arts and culture. If you are in the arts industry, do not hesitate to contact movers Margate FL has to provide and start planning your relocation to this great city in Florida for job seekers.
Oakland Park
Oakland Park's fame stems from its expansive park system, offering residents and visitors a chance to enjoy nature through trails, picnic areas, and sports facilities. Among the most popular jobs in Oakland Park are positions in environmental conservation, landscaping, and hospitality. The prevalence of environmental jobs can be attributed to the city's emphasis on maintaining its green spaces and promoting sustainability. Landscaping roles flourish as residents take pride in their yards and gardens, creating a demand for maintenance and design services. The hospitality sector thrives due to the city's appeal as a recreational destination, offering jobs in restaurants, hotels, and event management. Get in touch with trustworthy movers Oakland Park FL has at its disposal, and get ready to move to this charming and peaceful place!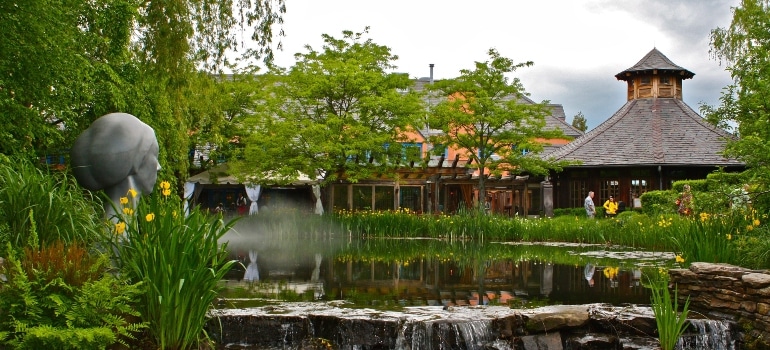 Tampa
Tampa is great if you are looking to start your own business. The local government offers incentives and support to startups and small businesses to boost the city's growth. The city has many tech companies that offer high salaries, and they are always looking for new employees as that industry is on the constant rise. In addition to this, the University of South Florida is close by, which makes it the ideal place to move to if you are a student eager to learn and expand your professional network with like-minded individuals.
Marco Island
Last on the list is Marco Island, discovered by the one and only Marco Polo. It has a wonderful combination of beautiful nature with a small population. The unemployment rate is around 4%. On the other hand, the median household income is around $77,000. Just like the other two smaller towns on this list, it is popular among millennials. Young people get tired of loud cities, so they wish to settle down in a smaller one. For this reason, small towns in Florida are thriving for the past decade, like neighborhoods of Boca Raton for example.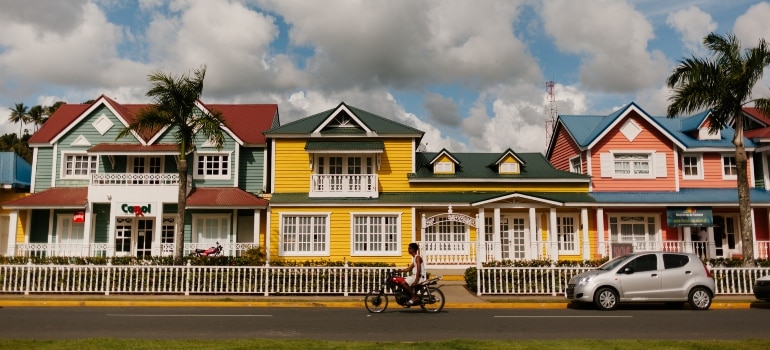 Pick the city where you will prosper!
Each city has its unique charm, industries, and lifestyle, catering to different preferences and skills. From bustling urban centers to serene coastal towns, there's a perfect fit for everyone. While this guide has provided insights into some of the best cities in Florida for job seekers, the ultimate decision rests with you. Consider your priorities, skills, and aspirations, and explore the various places to find the ideal match. Whether you're drawn to the lively arts scene, thriving technology hubs, or peaceful coastal living, take the time to research and make an informed choice that aligns with your career goals and personal preferences.  Once you've found your new home, contact us! Your journey to a fulfilling professional life in the Sunshine State awaits so seize the opportunity and embark on your new adventure!