Investing in a property is, as people say, one of the best investments you can make. Real estate is a very rewarding business if you know how to do it, of course. On the other hand, investing money into a property that does not have the right potential can lead you into a financial black hole. Losing money on property investments can also lead to serious consequences. So, today we help you decide whether you should invest in a rental in Southpoint or Hollywood. We are going to talk bout the things you should look out for, as well as the things you can do to make the property better or more expensive. Renting a home can be very profitable, you just have to know how to do it. Once you find your property and inspect it, consider hiring City Movers to help you relocate items before renting.
What to do? Invest in a rental in Southpoint or Hollywood?
Thinking of buying a rental property? Yes, it is a great idea. Especially when we are talking about buying such a property in the state of Florida. Because the state attracts a lot of tourists on a yearly basis, buying a rental property there will surely be profitable. However, choosing where in Florida to buy this property is a lot harder. But do not worry, we are going to help you do it properly.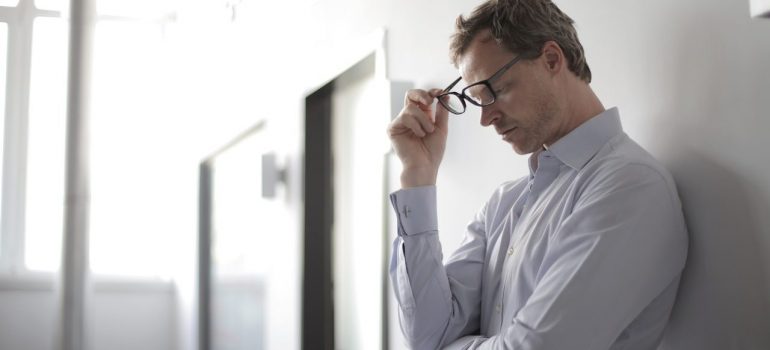 Here, we have two different places: Southpoint, which is a suburban part of Jacksonville, one of the biggest cities in the US. On the other hand, we have Hollywood, a suburban part of Fort Lauderdale and the principal city of the Miami metropolitan area. So, where should you purchase a property and invest in it as a rental? In this article, we will try to guide you through the decision-making process.
Firstly, we are going to talk about Southpoint
Southpoint is a neighborhood in Jacksonville, Florida. With a population of 8.100, Southpoint is a dense suburban area located in Duval County. Being the suburban neighborhood of one of the biggest cities in the US, Southpoint attracts a lot of young professionals and families. With the median home value of $151.020 and monthly rent of $1.070, 56% of the population is renting their homes. In addition, the median household income in the area is $62.000. 26% of the population is made from families with children. Furthermore, Southpoint is one of the safest places in the whole of Florida. In fact, a lot of residents claim that safety is one of the best things in the area. Because of this, a lot of families choose to move here. If you plan to move here, learn why booking movers in advance will save you money.
The pros and cons of Southpoint
If you are going to decide whether to invest in a rental in Southpoint or Hollywood, you have to understand the pros and cons of both locations. Because of that, in this article, we are not only going to talk about the neighborhoods but also compare their advantages and disadvantages. Well, rather let you decide which advantages or disadvantages you prefer.
Pros:
A very safe community with plenty of families
Very diverse neighborhood with great nightlife options
Cons:
The neighborhood's public schooling is not highly rated
Owning a property in one of the biggest cities in the US carries its own risks
Generally speaking, renting a home in Southpoint will usually come down to renting a home to families or occasional younger professionals that came to the city to pursue a career. So, contact South Point movers to help you prepare your new home for rent.
To continue our debate on whether to invest in a rental in Southpoint or Hollywood, let us talk about Hollywood
Welcome to Hollywood, a suburban city of Fort Lauderdale, Florida. With a population of nearly 155.000, Hollywood represents the urban area of Fort Lauderdale. The median home value in the area is $254.000. More importantly, the median rent per month is $1.220. The median household income of the area is $54.300.
Unlike Hollywood in California, this Florida neighborhood does not brag about its entertainment industry. Instead, the main industry in this part of the US is manufacturing aerospace and electrical parts. If you decide to purchase a property in Hollywood, maybe you should hire movers in Hollywood FL. Moreover, Hollywood is a very diverse and inclusive neighborhood, good for families and people that look for a place to party at night. Aside from that, you will find over 60 parks, a couple of golf courses, and sandy beaches.
The pros and cons of Hollywood
As we were saying above, if we are going to find the ideal place for purchasing rental properties, we will have to compare them. Of course, by showing the pros and cons of both places, we can have a much better understanding of what these two places have to offer. Being mostly a place for young professionals, the area will probably attract more younger people than families or retirees. So, without further ado…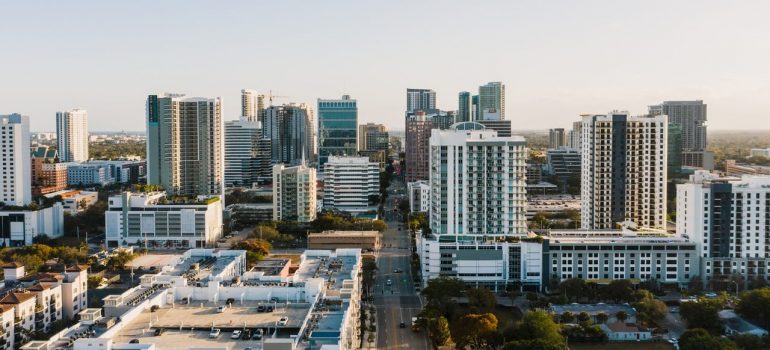 Pros:
Hollywood has access to sandy beaches, meaning that more tourists will come
Being home to mostly young professionals, Hollywood has great party potential
Cons:
The housing market might not be the most stable
Crime rates are slightly lower than the national average
The final thought
Finally, we have to decide between these two places. So, how do we know whether to invest in a rental in Southpoint or Hollywood? Well, the pros and cons should be enough to tell apart the two areas. Generally speaking, during the summer Hollywood will attract a lot more tourists. On the other hand, the median rent in Hollywood is slightly higher than in Southpoint. However, Southpoint has a better standing housing market and affordability index than Hollywood.