The relocation process is very complex and we need to prepare well before the moving day. The fact is that there are no two same moves. Therefore, no matter how often you need to move, each time it is different. In addition, you should make a new moving plan each time and adjust to a new situation. One of the most important things during moving preparations is looking for and hiring a reliable moving company in Miami. Whether you are moving with a family or as a single, in both cases, there are many activities that you need to finish. But especially if you are single. In that case, you will need to do many things on your own. For example, organizing a move, getting packing material, booking movers, packing, changing the address. In this article, read about North Miami moving guide for singles to make an easy move.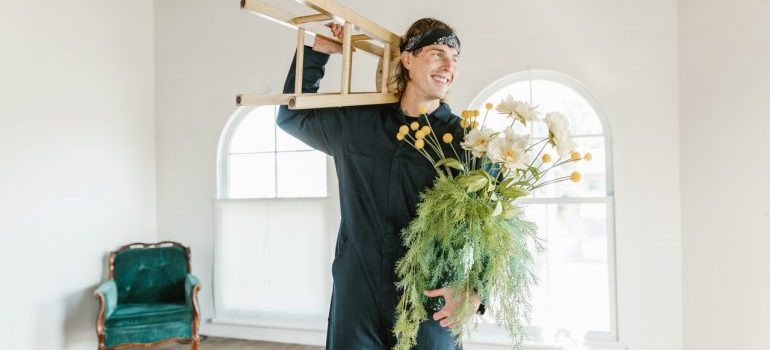 Start looking for a moving company
Since this is one of the most important tasks, start with it on time. Depending on your movers' capability, your move can either be a success or a disaster. If, for example, you plan a moving date in April, now is the perfect time to start with preparations. Give yourself enough time to sort everything out. In addition, moving from Miami to California means having reliable movers to help you out. Moving as a single, you will need to be very careful when booking movers. Ask your movers for moving quotes and a binding estimate. In addition, this will help you organize and plan your moving budget. Moving is quite an expensive process and it can take up lots of your savings. Another very important fact is that, the sooner you book movers, the cheaper the price will be.
North Miami moving guide for singles – start downsizing
Even when you are moving alone, there are probably many things that you have collected through the years.
In addition, you definitely do not need all of them. Prior to moving, get to know the size and shape of your new home. This will help you further plan your entire move. For example, when moving from Miami to San Francisco to a one-bedroom apartment, you will not have plenty of space. For this reason, consider only the most necessary. Experts say that you can easily buy things you need. Therefore, instead of packing everything you possess, prepare only the most necessary. Items such as a pool table or skiing set you can consider selling for now. The same works for too many clothes and shoes. Sell or donate it to those in need. You will spend less on packing, transporting, and unpacking and that is worth downsizing.
Packing as a single person
As mentioned before, moving can be pretty expensive. But luckily there are ways to save a bit. For example, North Miami moving guide for singles says that you can ask your friends for help.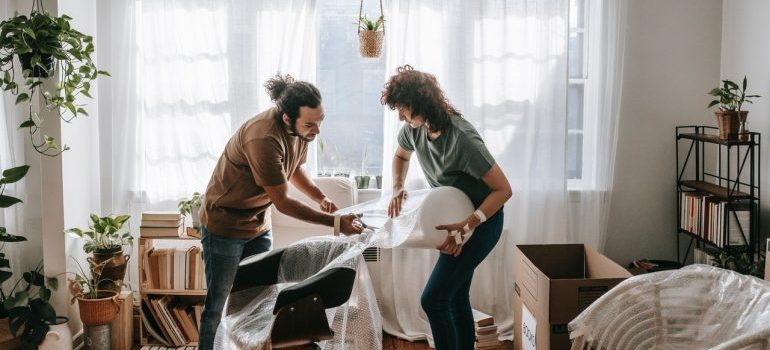 Instead of hiring professional packers, ask your friends or relatives to give you a helping hand here. But first of all, get some packing materials. Also, get some old newspapers and give them to your friends. Wrapping glassware for moving from Miami to Los Angeles can now start. In addition, check with some of the neighbors who moved recently to give you their moving boxes. Reuse their boxes, use some old blankets and towels as fillers. Having company to help you with packing means less hassle and more fun. Folding clothes together, putting books in the boxes, having tasty pizza. These are the priceless moments you can have with your friends.
North Miami moving guide for singles – put away items you no longer need
After you have downsized all the rooms in your home, now you need to come up with a plan for how to store items away. If you have a particular attachment to some items, but not enough space, you can still keep them. One way to do so is to check the storage unit options. Some of the moving companies North Miami can transport your items to a particular storage unit. If you go for this option, you can store items away for either a definite or indefinite period of time. Also, make sure that the nit is close to your new home. This way whenever you need something from the storage unit, you can quickly walk or drive there. If you need to store some sensitive or valuable possessions, there are also climate-controlled storage units. There you can keep books, arts, documents, etc.
Make some delicious food for you and your friends
Since moving preparations can take a couple of months, you should provide some food for your friends, relatives, and other people who will help you. In addition, it would be great to serve some food for your movers on a moving day. For disassembling large pieces, you will need some light snacks. Experts do not recommend that you eat great amounts of food when doing some physical work. It will make you drowsy and it will be hard for you to fold, or kneel with a full stomach. Therefore, prepare some light food to keep up the spirit while packing with your friends. The same applies to a moving day and your movers. If you wish to treat them, ask their boss what kind of food they prefer. Your movers will be thankful for the nice treatment and will make sure that all goes well.
This North Miami moving guide for singles can come in handy when organizing your relocation. As with every other move, there will be some hard moments. But you will also have moments to remember while preparing for a big day with your friends. In addition, just make sure to have all the necessary packing materials when packing starts. This will save you time and energy since packing is not the most fun activity. But packing with friends or relatives, nibbling some tasty snacks, and chatting will make the moments worth remembering.