Moving is never easy. Most people prefer to move during the summer for obvious reasons. It is warm outside and there is a low chance of rain. However, some people cannot choose their moving date or they want to save. Usually, most Pompano Beach movers are more affordable during the winter or fall. But this increases the chance of rain and snow. For this reason, here is a guide for moving in bad weather.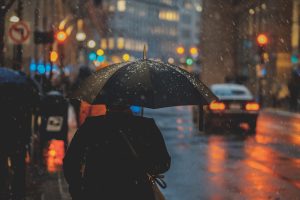 Prepare well for moving in bad weather
As mentioned, if you are moving during the fall or winter, you can expect bad weather. For this reason, you should discuss with City Movers about their policies regarding unfavorable weather conditions. This is not the first time your movers need to relocate someone during bad weather. Your movers are professionals so they will know how to operate under harder conditions. In addition to this, they can give you a couple of tips and instructions on how to prepare, what to get, etc. In the meantime, you can prepare warm clothes, waterproof boots, rain jackets, umbrellas, and something warm to drink. Since extreme hot days can also be seen as bad weather, make sure to wear lightweight clothing, drink water, and wear comfortable shoes that are not flip flops. Hats and sunscreens are also needed. 
How to pack your items
Packing is the most important part of your move. This is even more important when moving during the bad weather. First of all, you should pack your items properly. This means a box, bubble wrapping, filling, and then you seal the box. However, when it is raining or snowing outside, you need to cover your boxes as well. Cardboard will get wet in the rain which means your items might get damaged. You can cover your boxes with waterproof materials, such as plastic covers. In addition to this, large and bulky furniture should also be covered. Then, you can use waterproof bins. They are perfect for rainy days. Expensive and valuable items have priority, especially electronics. Lastly, you can hire professional packers. They will pack your items for unfavorable weather.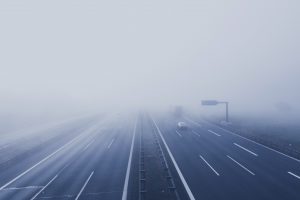 More tips for unfavorable weather conditions
Here is the last set of tips for moving in bad weather. 
Wait for a break in the weather – this is only possible if you have the option to reschedule the move. However, it is better to wait especially during the heavy rain or when there is ice on the road.

 

Place towels and padding in your home – this applies both to your old and new home. If it is raining, movers will bring dirt and mud inside. Since you should leave your old house in a clean state, prevent making a mess. In addition to this, it would not be a welcoming sight to see mud all over your new house. 

 

Prepare trash bags – when movers are done, you need to throw away muddy towels.

 

Remove the protective materials – remove the covers quickly so your furniture can breathe.