What do some old homes, small properties, and ultramodern apartments all have in common? A troubling lack of closet space. If you are in this type of situation, you have to deconstruct the way you think about storage. Since you're going to literally live with your decisions, home decor and design have to become part of your plan, too. It's an interesting project, but one that can offer unique and colorful results. And to show you it doesn't have to be a tedious challenge, City Movers experts have compiled some innovative clothes storage ideas that will transform the way you see the storage. Instead of stressing out while moving, try thinking outside the box.
Here are some unique clothes storing ideas that will help you see your closet (or lack thereof) in a whole new light: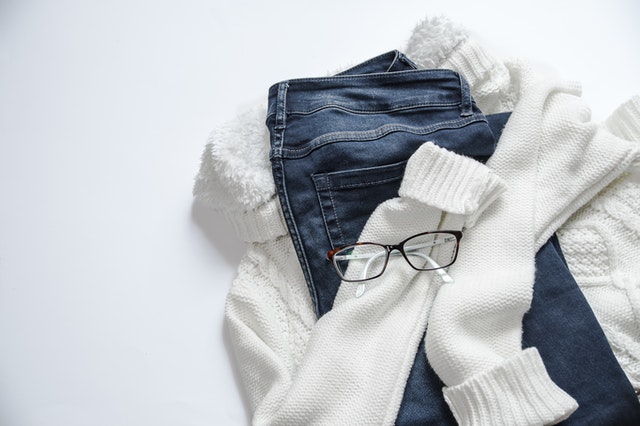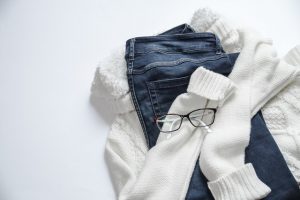 1. Repurpose an old trunk.
A really stylish way to store items is to use a wood trunk. Not only are trunks beautiful, but they also hide items that would normally be out and about, making a room cluttered. Furthermore, with a little love, you can transform any trunk to match your room's decor. You can take any old trunk and bring it back to life with a nice wood stain and upholstery fabric. After that, it will be as good as new and can be used for a variety of clothes storage options. It couldn't be a more perfect hideaway for accessories like hats and purses! Movers Deerfield Beach advises putting it at the foot of the bed, or in your living room. But, trunks look wonderful in any room you choose!
2. Great clothes storage ideas: Adding a shelved rack.
When you have a spot outside your door to the garage ( which most of us do), you can set up a simple shelf there. It is a great spot for shoes to rest before kids cross the threshold, or you can always rent one of our storage units Boca Raton. Adding shelves for clothes storage ideas means shoes will always be exactly where you look. The first time! There will be no more searching around the house, and you will easily find a match.
You can also use the same rack as a home for your socks. Give a bin to each family member and fill it with their socks. That will keep those easy-to-misplace pairs together and ready to go whenever anyone heads out the door.
Bonus tip: Put a chair or two near the rack, if you have space. This will discourage the practice of putting on or taking off shoes in other rooms of the house which easily leads to mud, dirt, leaves, and other grime getting onto clean floors or carpeting.
3. Clothes storage ideas: a detached wardrobe rack.
If you want one of our simplest clothes storage ideas, you should opt for a clothes rack. You can find one at IKEA for as little as $9.99. It is mandatory here to use all of the same hangers, and they have to be slimline if you are short on space. Also, double your hanging space by using pop can tabs. Slide your first hanger's hook through the top of the tab, and hang a second hanger from the bottom. Simple as that!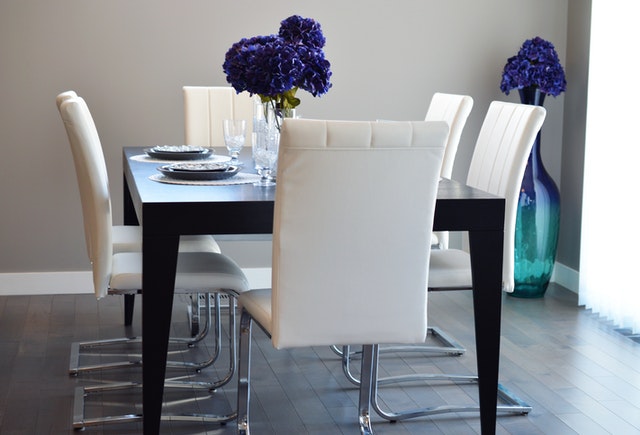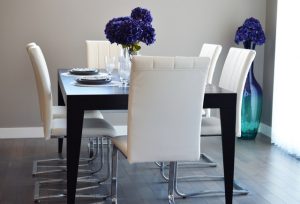 4. Utilize the space under your bed.
The space beneath your bed is one of the best places to organize and protect your shoes and handbags. It's also a good spot to store winter clothes. That way you'll avoid those unwanted stretched-out shoulder marks caused by hangers. There are rolling storage drawers, short plastic bins, and other under-the-bed storage containers. All of these fit nicely in small spaces. If your bed is too low to the ground to fit our clothes storage ideas underneath it, get simple bed risers or shipping pallets. But there are also many more stylish options online. Or you can simply choose to keep your storage drawers hidden with a longer bed skirt.
5. Hang your accessories.
Instead of tucking accessories away, embrace your flair by making it part of your room's decor. Purchase Command hooks, get wall organizer,s or just use thin nails and you will quickly display jewelry. When it comes to trickier items, like tights and scarves, we recommend using a clothes hanger: simply tie each item in a knot around the hanger and put it on display. The hanger also fits nicely on a detached clothes rack!
6. Install a picture ledge.
Picture ledges are great clothes storage options because they open up storage opportunities when you don't have a lot of floor space. Put one on an open wall, and attach a rail to its underside. Now you can hang hooks for clothes, bag,s, and jackets. Or simply screw-in cup hooks to the bottom, which will allow you to hang lighter items, like tank tops or necklaces. Use the top of the ledge to store sunglasses, handbag,s or shoes.
7. Rethink your bookcase as one of your clothes storage ideas.
Instead of filling your bookcases with, obviously, books, why not rethink the way you see those shelves? Use the space for t-shirts, pants, sweaters, and other items that work well folded. They are also a good place to keep your jewelry, shoe,s, and accessories. By utilizing this tip you won't have to worry about rummaging around drawers to find your sweatshirts or favorite necklace since it will all be easily visible. If you don't like keeping all of your items visible, you can install a rod on the top and hang decorative curtains to cover them up.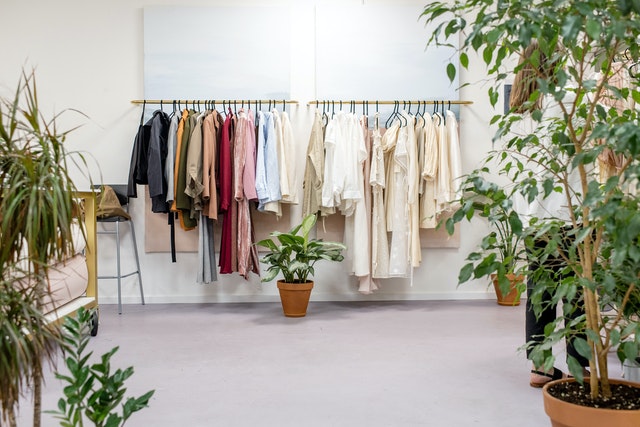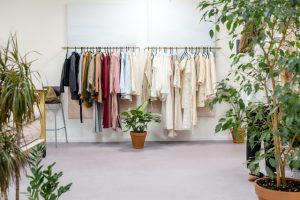 8. Cycle out clothes that are out of season.
Chances are you aren't going to need your wool coat and warmest sweaters in the summer. The same goes for your sundresses and flip flops during the winter. So why let them take up precious space? Keep out of season items safe by placing them in sealed plastic bins, trunks or suitcases in a safe and dry part of your house.