2020 is definitely a year full of not so positive surprises. The pandemic has taken over the world and changed the way all people around the globe live and work. The moving industry is still working as it is considered an "essential service". However, is it a good time to leave Florida? You can find City Movers as this will not be a problem. But you should ask yourself whether your relocation is really necessary. Every close contact might put you in danger. For this reason, weigh your choices carefully.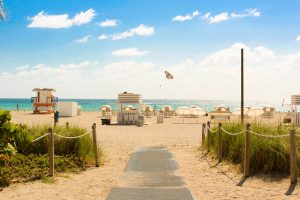 The current situation in Florida 
Unfortunately, the current situation in Florida is not the best. As of July 2020, there has been a spike in coronavirus cases. Some experts are even describing Florida is the worst-hit state out of them all. This does not sound promising. However, Florida still has imposed a set of rules. For example, anyone coming from New York, New Jersey, Louisiana, and Connecticut needs to self-quarantine for 14 days. They also need to pay for all the quarantine costs. In addition to this, foreign nationals traveling from China, Europe, and Iran cannot enter Florida. For domestic travel, anyone entering will need to fill a form that includes all the personal and trip information. Other states have the same or even stricter rules so organizing interstate move with long distance movers Florida might not be possible.  
Roads and flights
Fortunately, all the roads to Florida are open. This means you can leave the state. However, you should expect several patrol screening upcoming visitors. You should check with your local movers Florida if they know something more about this topic. In addition to this, if you plan an overseas move, things are more complicated. First, you should check if you can even enter your new country. Some have closed borders to the American citizens. Then, check the situation in your new country. If they are struggling, then it would be best to stay in Florida. This is especially important if you do not have valid health insurance overseas. However, if you still want to move, then all Florida's major airports are open. These include the following.
Miami International Airport

Orlando International Airport

Fort Lauderdale–Hollywood International Airport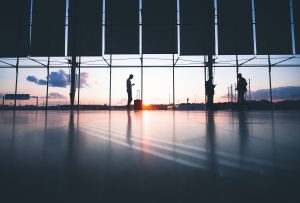 Is it a good time to leave Florida and relocate?
The answer is no. Unless it is really necessary, you should not organize a long-distance move. You will need to gather all the packing supplies which means being close to people. Then, you will probably use professional moving services. Again, this means having movers coming in and out. Some of them can be infected but they do not know. What if you belong to a high-risk group for COVID-19? This would not be a wise idea for you.  
Therefore, it would be better to stay in Florida. Make sure to respect all the rules of social distancing, wear masks and gloves, wash hands regularly, and generally be careful.