It isn't easy to pack valuables for a local move in Florida. Valuables can be anything from paintings and antique objects to electronic equipment and family heirlooms. These items are completely irreplaceable and hold great value in your heart. This poses a different kind of relocation and packing issue than simply moving. During a moving process, you could find yourself dropping items. And it really doesn't matter when these items are clothes, for example, but dropping a valuable item could lead to catastrophe. Additionally, if you don't protect your items and move them carefully, they could get damaged. That's why City Movers as one of the best moving companies in Florida, have decided to share their tips on how to pack valuables for your move.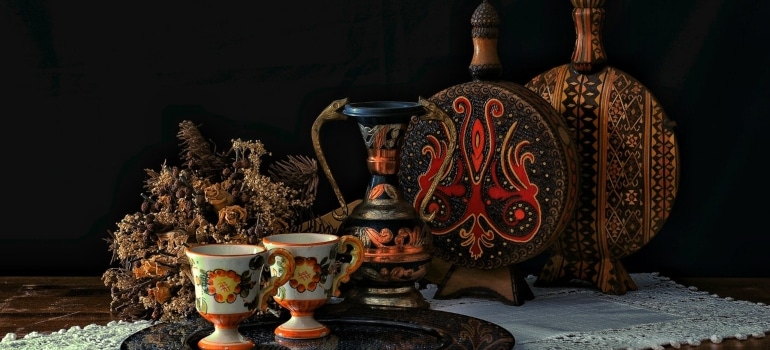 Make a list first
Before you even start handling your valued items, you should create a list. Write down all of the high-value, breakable items you have to move. When you create an inventory of all your valuables, not only will you know exactly what needs to be relocated, but if push comes to shove, you will have a list detailing your items and their condition. So, if they do get damaged somehow, you will have the opportunity to claim insurance.
When it comes to sentimental and expensive things, we would recommend taking pictures of them. This will show in real-time how the items look and what their condition is before the move. And if the state of your valuables changes after the transit, you know you need to act immediately. Additionally, if your valuables come with certain documents like bills, receipts, certificates of authenticity, and similar, you want to make sure that this paperwork is somewhere safe.  You can create a moving binder. This would be a binder or even a file where you will place all of the documentation that's relevant in the moving process.
Also, we'd like to mention that hiring professional packing services might come in handy. If you ever feel unsure about the safety of your items, you can leave the work to professionals. Packing services usually come with some additional insurance as well.
Insurance is key
We've already stressed the importance of insurance, but there are still a few things that need to be mentioned when you pack valuables for a local move in Florida. On the road, while your items are traveling, there are many unexpected things that can happen. So, the right insurance plan will save you even more than just a headache. It may be beneficial to call your insurance provider. Check first if your home insurance policy covers the insurance of your valuable items. If not, discuss what your next move with the insurance company would be.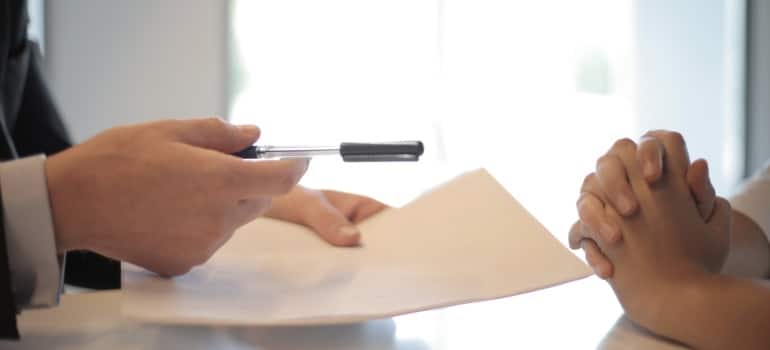 Additionally, you can always ask your local movers Sunrise FL if they offer some kind of insurance. They will also be able to advise you whether or not you need any additional insurance at all. But be careful, sometimes moving companies can advise against insurance and your valuables can get damaged. So, the safest way to go about your items is by acquiring insurance anyways. This way you will have an insurance plan that's got your back no matter what happens on the road.
If your valuables are small, like watches or jewelry, you can always transport them yourself in your car. You will still need to protect them adequately. So, keep on reading and you will find out exactly how to pack your items to keep them completely safe.
Get the right packing supplies to pack valuables for a local move in Florida
The way you pack your valuables will largely determine their fate. But, another thing that contributes to the safety of your items is the packing material. We'd advise you to look for high-quality products when buying even if they are a bit pricier.
Boxes – The best way to ensure the safety of your items is to pack them in their original packaging. But, not everyone keeps the original packaging, so what now? You want to search for small, sturdy boxes that fit your items perfectly. If the box is too big, your valuables could be bouncing around and get damaged. You can even get second-hand boxes to save some money, just keep in mind that they have to be in pristine condition. Ripped, or damaged boxes won't cut it.
Packing paper – Packing paper by itself doesn't make sure your items stay in one piece, but it is an important part of the equation. The packing paper should go directly to your item, this way you will ensure that nothing on the box transfers onto your item.
Bubble wrap – Bubble wrap will be the star of the show. There is nothing better you can get to completely ensure the safety of your belongings. Buy a lot of it so you are sure that you have enough.
If you have any trouble with acquiring these items, you can always call up your movers Boynton Beach. Many moving companies offer materials as part of their service. And they might also offer to help you out, so it never hurts to ask and see what your options are.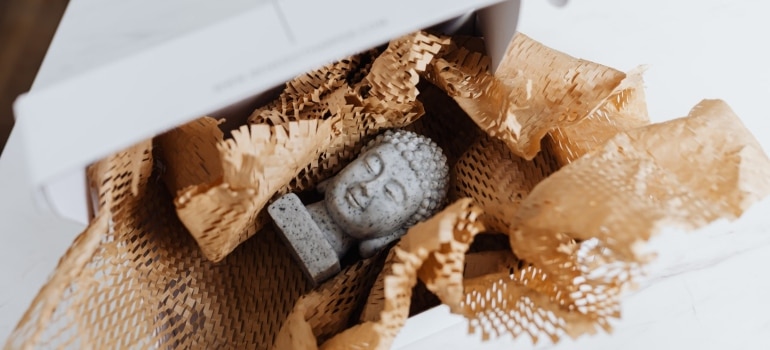 Pack valuables for a local move in Florida carefully
You have all of the materials you need and it's time to start packing! First off, we would recommend double-taping the bottoms of all of your boxes. This will ensure that nothing leaves the box and is safe and snug in there. Next, you need to create a little bed where you will place your valuable item. This means covering the bottom of the boxes in bubble wrap. Next wrap your item in packing paper and then bubble wrap. Place the item in the box and fill all of the leftover space with packing paper, that will ensure that nothing moves during transit. Now that you know how to pack valuables for a local move in Florida, what are you waiting for? Go to your new home!