Relocation is a process that requires a lot of time, effort, and money. If you want to save time and effort, then you call hire City Movers, and this process can start. This time you won't have to worry about running out of time, or not being able to pack everything on the schedule. On the other hand, if you are moving locally, you may not need to hire a moving company. It may be expensive, and you may think it is one task you can handle on your own. You may be right. You just need to have in mind that relocation is a process. It is not just transferring items from your old to your new home. If you are aware of that, it will be easy for you to organize a local Florida relocation by car.
Can you organize a local Florida relocation by car?
Whether you can organize a local Florida relocation by your car depends on the size of your household and the size of your car. Usually, you won't be able to conduct this relocation at once, and you will have to go back and forth a few times. This way of moving removes the expense of hiring a vehicle and a reputable moving company, both of which are not exactly inexpensive. Of course, you'll save money when relocating with your vehicle by avoiding rental fees, insurance premiums, and other moving charges. Not everyone should move with their automobile. Because of this, we only advise using your vehicle when relocating a small household.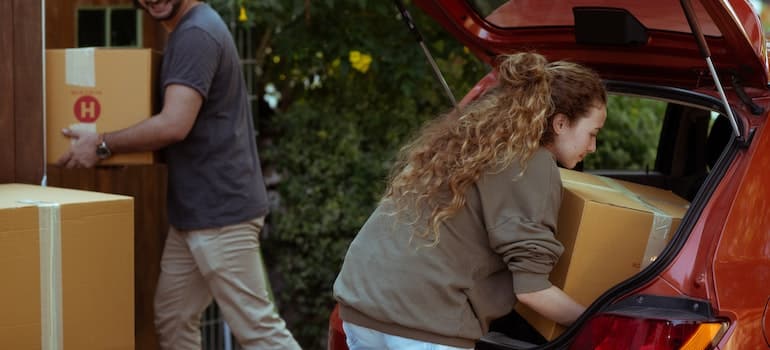 On the other hand, even though hiring movers can be costly, think about the expenses when you move on your own. If you are moving to Miami Beach, for example, it probably means you have a lot of items. It is a short distance from any part of Miami. However, if you hire moving companies Miami Beach, your relocation won't be much more expensive. You have to consider all costs. Then you think about what suits you best.
Pay attention to a few things when you start preparing your car
First of all, you need to pack your items to fit your car. That means you will need the necessary moving supplies. Quality packing supplies ensure your belonging are safe from moving commotion. Things you need to gather include:
Moving boxes

Bubble wrap

Duct tape

Cushion foam

Labels
Apart from these packing supplies, you will need those for security precautions. We advise investing in a few tried-and-true pieces of gear. This will stop your things from moving around in your car. To begin with, you can use rope, bungee cords, or straps. Plastic bins, bags, and an overhead carrier, which can be used to put extra stuff on top of the car, are other moving supplies that will be useful while relocating with your car. Of course, you would save yourself a lot of trouble by contacting a moving company. If you decide that moving to Miramar is right for you, you wouldn't need to worry because Miramar FL movers would take great care of your belongings.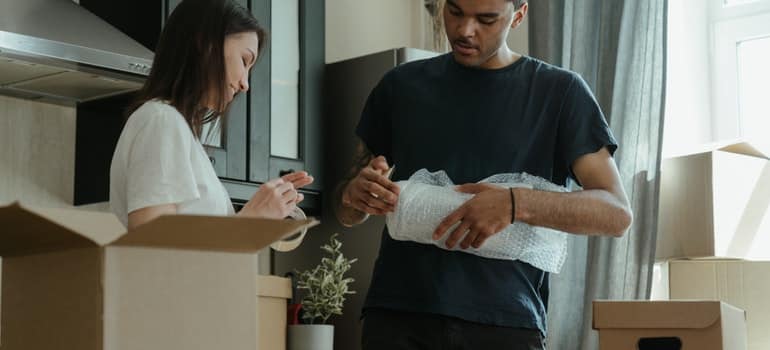 Start loading your car with heavier belongings first
If you live in Davie and you want to relocate, movers in Davie FL would give you a bit of great advice. That is to never put heavier items on top of the lighter items or easily damaged ones. Make careful to load the automobile with heavy stuff on the bottom and lighter ones on top before moving. Furniture, books, and huge carpets that have been rolled up can all be considered heavier objects. Lighter items can be clothes, towels, and breakable items. Preventing breakage and simplifying loading and unloading by packing your car with heavier objects on the bottom and lighter stuff on top.
To make the most of the space in your vehicle, flatten the interior and lay down the seats. Choose as many plastic baggies as you can. They take up less space, so it will be easier for you to put those items into your car. Disassembling furniture before putting it in your car is another technique to make the most of the space inside. Take every piece of furniture apart, lay it flat inside the car, and you'll be able to accommodate a lot more, from beds and desks to tables and chairs. It will be easy to organize a local Florida relocation by car this way.
Don't load your car from edge to edge
Even though you want to use up as much space in your car as possible, you shouldn't let your belongings distract you during the ride. Even if it is just a local Florida relocation, everything around it must be visible. We advise making numerous trips back and forth in the car to prevent obscuring your vision with household goods. By doing this, you'll avoid packing the car to the brim and obstructing your view of the road. Of course, as we said, this may cost you more than hiring movers in Hialeah and relocating with their help. Think well before you choose what to do.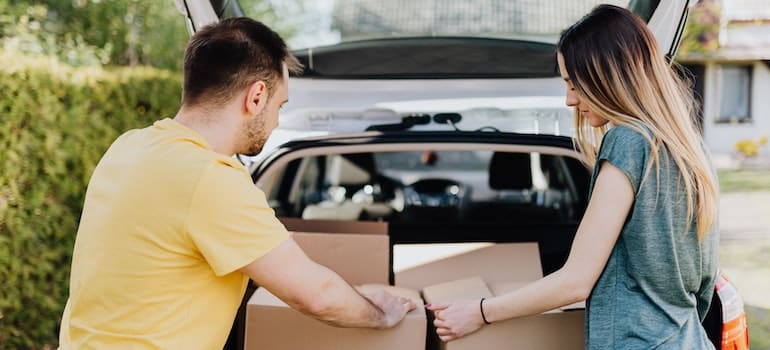 Make sure you have enough gas for your local Florida relocation

Finding a gas station while pulling a carload of possessions isn't the most enjoyable or effective way to start a relocation. So make sure to fill up your car with petrol before you start driving. Filling it up the night before you load the car is advised. A full tank of petrol will make everything much easier throughout the day. Before starting your car, make sure to check the distance and petrol prices. That will give you an idea of how much money you'll need for the journey and how long the transfer will take.
All in all, if you plan to organize a local Florida relocation by car, you should not stress about packing too much. Still, it takes a lot of time. You have to take care of a lot of things, and all those things cost money. So, even when you move locally, a moving company is the most affordable solution.