We all like having a home. It is the place where we feel safe. It is the place where we feel in control. In our home, we are the ones calling the shots and shaping it to suit us. And that is one of the most common, normal, everyday things about any human being out there. However, it not the same buying a jacket and choosing one of the countless remodeling options when we want to make changes to our home. Whether you have just moved to your new home with the help of best movers in Florida, or you are preparing for it, thinking about remodeling is something that you should not do abruptly. Every room in the house is a special room. There are countless ideas to go about each of them. Thus, when it comes to choosing the best living room decorating ideas, choices are quite numerous.
Why are living room decorating ideas so important and how to choose the best one?
So, having a home is something that we all need and want in one way or the other. It is the place where we feel that we belong. It is the place where our own personality is at its most comfortable. This is very important to understand before we go about choosing the best of living room decorating ideas. We all have different personalities and we want different things. That logically leads to the fact that choosing one of the ideas we have prepared for you may not always be the best for your home. To give an example – You go to your cousin's home and are amazed by their home. It is all in white and black and looks like a spaceship. The living room as the central room of the house looks exactly like one of those from the latest home decoration magazines and it is amazing.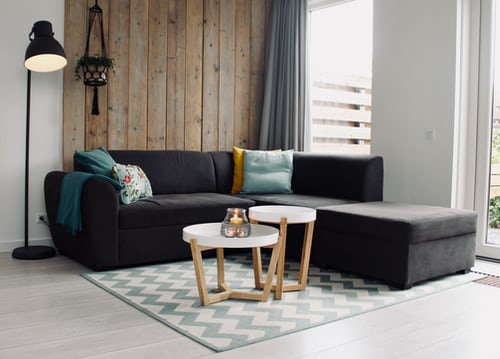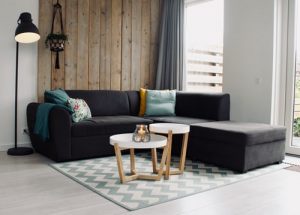 However, think about your home. Would that type of living room fit there? Would it fit with you and your family? Yes, we are talking about the aesthetic aspect of one room in your home. Your home is not gonna stop being a nice home if you choose one color of the walls or the other, or if you move your furniture from one corner to the other. Still, living rooms are called that way for a reason. It is the room in our home where we spent most of our day. In living rooms, we welcome our guests. It is the heart and soul of our home, so you should take your time to decide not just which one do you like the best, but also which one suits your home the best. We have prepared several ideas for you to choose from. Enjoy!
Sometimes, the simplest solutions are the most effective ones
The layout of your living room is one of the key elements that create its outlook. So, in some cases changing the layout is the only one of the living room decorating ideas you need. While this sounds simple enough, there are actually several things that you should bear in mind. Firstly, you may not need to limit yourself only to the living room. You can mix and match furniture from different rooms in your home to create a totally new look. If your living room, dining room, and kitchen are all the same, combining their furniture and beyond and moving it around can lead to decorating not just what you call your living room but decorating your kitchen and other rooms too.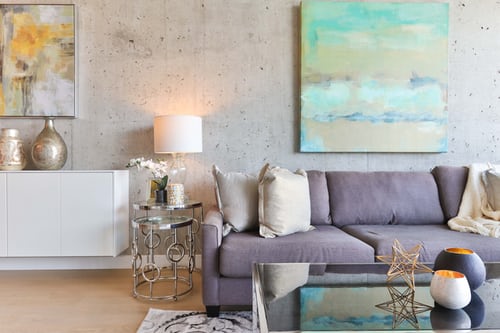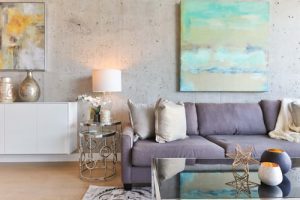 Now, as for the layout itself, furniture is usually pointed into something. In most cases that "something" is the TV. However, it can be other things such as the fireplace or a piano. If you have all three, then you can actually have more options and you can mix them up. If that is not the case, then you can be more flexible. A piano is more like a sidekick to a TV if there is a TV in the room, so you can move your piano in relation to the TV. So, as the TV is the best orientation marker for your living room, think about the options that you have with it. It is usually not that complicated to move the cables, so do not let that stop you.
Painting your living room is one of the simplest, yet most effective living room decorating ideas
Fully redecorating your home or one particular room is always a nice occasion. However, you do not have to tear down or move walls to do that. Besides moving your furniture, you can simply give a paint job to your living room. It is a simple thing, but one that offers so many options. You can paint one wall into a different color and the living room will get a new life. You can mix colors of the walls (though never too colorful – two colors are enough). If you have a dado rail, choosing contrastive colors for above and bellow can do wonders. If you do not have, you can use painter's tape and paint from 3 feet from the floor, upwards to get the same effect as with the dado rail. Do not forget to check with Boca Raton storage facilities for storing your furniture during the painting process.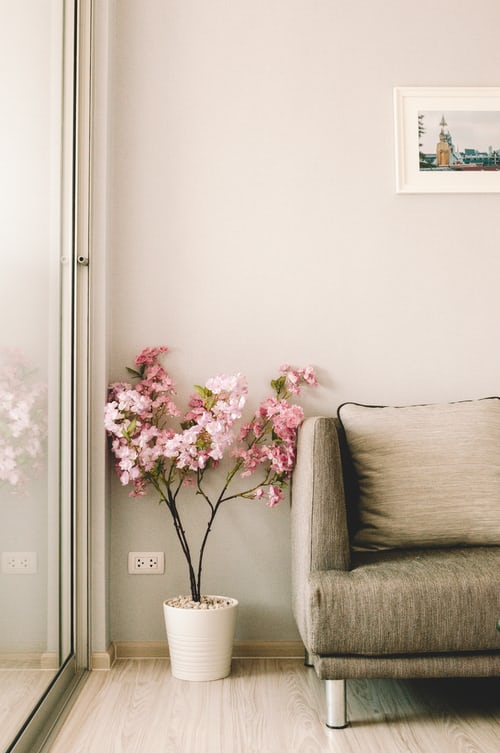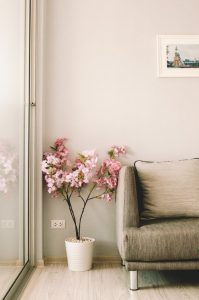 Modify the lighting and accessorize
Light is one of the most important factors when it comes to aesthetics, so changing your lighting system is a great idea. It is a great way to change the mood and the vibe of the room. Adding a couple of carefully picked table lamps can really make all the difference and add instant class to your living room. Changing your chandelier or whatever central light fixture you have can give you new options. Overall, accessorizing your living room can give it a completely new look without too much effort and a low cost.