A place defined by a friendly family atmosphere, Coral Springs features a number of world-class facilities for various recreation activities. Numerous museums, galleries, and community events throughout the year mean you wouldn't have to endure a minute of boredom in this lively place. And with the upcoming holiday season, you are surely on the lookout for some seasonal activities to indulge in. Whether you're a resident or a visitor, there are some fun things to do in Coral Springs during the holidays. If you're planning to transplant your roots here in the new year, ensure you research the best moving companies in Florida early on. Our experts at City Movers are committed to providing you with happy new beginnings through the dependable moving support they offer. So, let's dive into what merrymaking activities you should consider in Coral Springs this holiday season.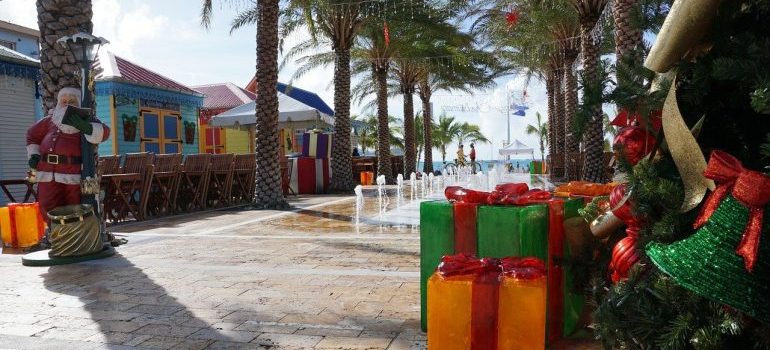 What are some fun things to do in Coral Springs during the holidays?
While the traditional representation of Christmas involves snow-covered towns and wearing a knitted sweater next to a fireplace, none of this could actually be found in the Sunny State. However, palm trees decorated with Christmas lights and watching holiday specials with Santa, and dancing snowflakes in shorts and flip-flops is an equally beloved tradition in Florida.
So, if you happen to be in Coral Springs this season, be sure that there are tons of fantastic ways to experience the most beautiful time of the year. From thematical workshops and craft markets to memorable arts and cultural events, everyone will find something to their liking. So, here is a suggestion from our savvy Coral Springs movers on what not to miss when looking for entertaining holiday activities in Coral Springs.
Meet Santa at Coral Square Mall
Visit Pine and Palm Holiday Market
Practice your craft skills at a seasonal workshop
Attend a Christmas performance
Spend memorable time with your family in Coral Square Mall
The beauty of Christmas reflects best in the family gatherings and enjoying the holidays together. And who is a central character in the whole Christmas story? Of course, it's Santa. So, if you're looking to partake in Coral Springs fun things during the holidays with the entire family, you certainly can't afford to miss meeting Mr. Claus himself. Our residential movers recommend you pay a visit to the Coral Square Mall. Here you can experience the merry spirit of the season, and choose from a host of events to indulge in.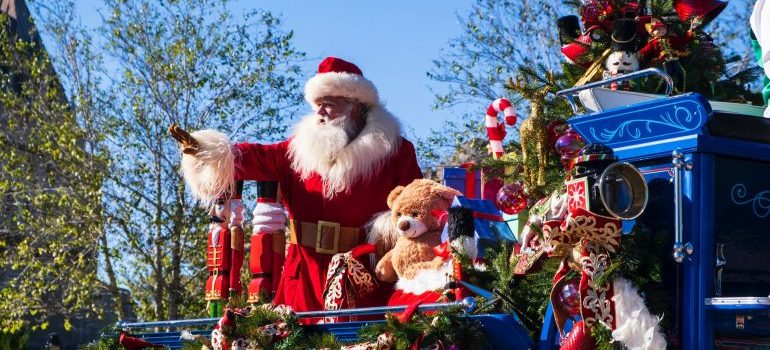 Many of the entertaining things to do in Coral Springs during the holidays in this mall are free. Besides, your entire family is sure to have lots of fun, including your furry friends. In Coral Square Mall you can register for taking postcard photos with Santa along with your family and pets. Also, make sure to book your little one's very first photo session with Saint Nick.
On National Cookie Day, head to the Center Court of the mall to enjoy cookies and Christmas stories with your kids and the main star of the season himself. If you want to skip waiting in line, you can pre-book your meeting with Santa online. And of course, head to the mall for an exciting seasonal shopping spree as well. So, if you look for fun things to do in Coral Springs during the holidays with the whole family, you now know where you'll find them.
The inaugural Pine and Palm Holiday Market in Coral Springs
Among our picks of fun stuff to do in Coral Springs for the holidays, we surely can't miss mentioning the Pine and Palm Holiday Market. This event is making its debut this year, and it's organized by the Coral Springs Museum of Art. You'll be able to shop for arts and crafts from local artists, as well as enjoy an art exhibition along with music and a selection of seasonal treats. Also, there will be several mini-workshops suitable for people of all ages.
Hence, whether you've just completed your interstate moving project or you're a resident looking for the best holiday entertainment in Coral Springs, check Pine and Palm Holiday Market on the 10th or 11th of December. You can also consider purchasing unique gifts for your loved ones. Admission to the Public Market is free of charge. Besides, part of the ticket sales revenues is intended for donations to worthy causes.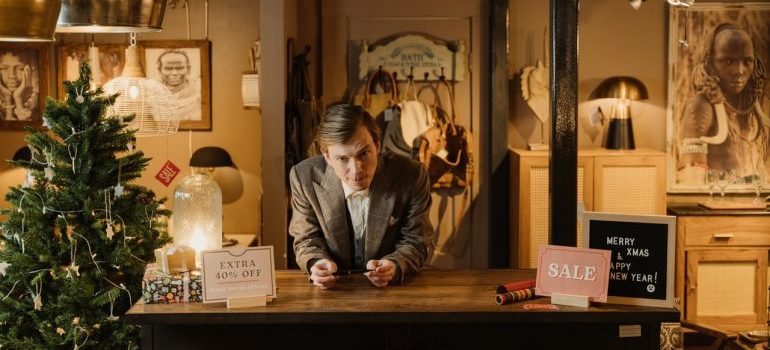 Crafty workshops are among the fun things to do in Coral Springs during the holidays
Can you imagine the most beautiful season of the year without all the beautiful decorations? And have you ever considered making your own ornaments? If this idea tickles your liking of fun activities to engage in during the holidays, check the Coral Springs holiday events calendar. There are many fun workshops you can take part in. Your kids are sure to love the experience as well. You can attend some of the crafty workshops in person, while others will take place online. Among the crafty things you can learn are fun cookie baking ideas or wreath making. Whatever you choose, a handy workshop sure is one of the best ways to indulge in the seasons' atmosphere. These are some of the most delightful activities in Coral Springs during the holidays.
Bring the Christmas spirit to life by attending a seasonal performance
Coral Springs sure caters to the fancy of the lovers of performing arts as well. Surely, a special holiday performance is a unique way to indulge in the magic of the season. While there are many events of the kind organized this year, our pick is A Magical Cirque Christmas scheduled at The Center. This is a holiday spectacular for the whole family. The performance entails illusions and acrobatics enacting the best Christmas classics. It's a Broadway production, and attending it is a sure way to secure a wonderful seasonal experience.
In summary, these are the picks for fun things to do in Coral Springs during the holidays. Whether you're making your pilot trip before moving here, or you're a seasoned resident, take the time to enjoy the magic of this Christmas. We are sure that your entire family will appreciate the experience from our suggestions. Happy holidays.