Thinking about moving to Miramar, FL? Then make your Miramar relocation a breeze with simple tips and the help of our reliable Miramar FL movers. Experience the benefits of choosing Miramar, Florida as your new home, from its vibrant community and diverse amenities to the abundance of job opportunities and excellent education system. In this article, we'll provide you with valuable insights and practical advice to ensure a seamless transition. Whether you're moving for work, education, or a fresh start, our tips will equip you with the knowledge you need. Join us as we explore the exciting opportunities that Miramar offers. Discover how to navigate the challenges of relocation and make the most of your move. Don't miss out on these valuable tips for your Miramar relocation—rely on our trusted movers and embark on your journey to Miramar with confidence. Let's make your Miramar relocation a success!
The charm of Miramar: why consider moving here
Miramar, Florida, possesses a charm that entices individuals and families to consider it as their new home. Situated in a prime location with easy access to beautiful beaches and neighboring cities like Miami and Fort Lauderdale, Miramar offers a delightful blend of convenience and natural beauty. The region boasts a favorable climate, with warm temperatures and abundant sunshine throughout the year. Miramar embraces cultural diversity, creating a vibrant community that celebrates a tapestry of traditions and experiences. With a thriving population of 134,306 residents, Miramar fosters a sense of belonging and a strong community spirit. But it's not just the people that make Miramar special; the city is a haven for outdoor enthusiasts. From scenic parks to exciting water sports, there's no shortage of activities to indulge in. In addition, cultural events further enrich the city's fabric, offering a wide range of festivals, art exhibitions, and live performances.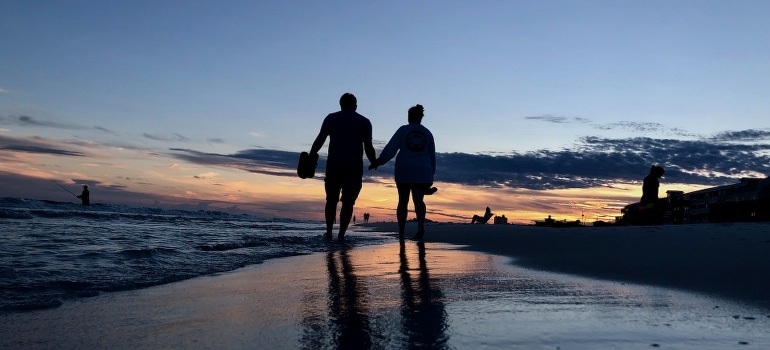 Miramar caters to all interests and lifestyles, with a host of amenities including shopping centers, diverse dining options, and entertainment venues. Therefore, moving to a city like Miramar may require effort in terms of preparations and the relocation process, but the rewards are truly worth it. Embrace the opportunity to become part of a dynamic and inclusive community. Once you become close to finding and perfect home in Miramar, start planning on relocation. Trust the expertise of local movers Florida has to offer, as they will ensure a smooth and stress-free transition. So, discover the allure of Miramar, where location, climate, cultural diversity, and a wealth of activities await you. Experience the charm of Miramar firsthand and embark on a journey that promises a fulfilling and enriching lifestyle.
Affordability and job opportunities: a great combo in Miramar
Miramar offers a fantastic combination of affordability and abundant job opportunities, making it an attractive destination for relocation. Firstly, when it comes to the cost of living, Miramar stands out for its affordability compared to other cities in the region. Secondly, housing options in Miramar are diverse, catering to various budgets and preferences. Whether you're seeking a cozy apartment or a spacious family home, there are options to suit every need. In terms of employment, Miramar boasts a thriving job market with a multitude of opportunities. The city is home to several prominent employers across various industries, providing a wide range of career paths. From healthcare and technology to finance and hospitality, Miramar presents a wealth of options for job seekers.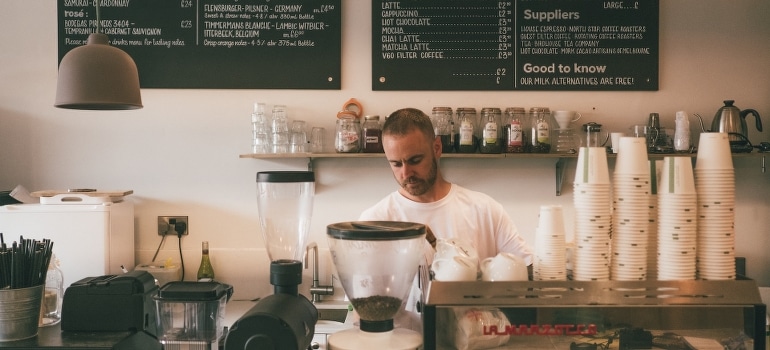 When planning your Miramar relocation, it's essential to research and leverages the tips for your Miramar relocation. Additionally, engaging the services of reliable moving companies in Florida will streamline your moving process and ensure a smooth transition. With its affordable cost of living and ample job opportunities, Miramar offers the perfect balance for individuals and families looking to establish themselves in a vibrant and thriving community.
It's time for preparation – essential moving tips for your Miramar relocation
Preparing for your transition to Miramar requires careful planning. That means you should follow our essential moving tips. To ensure a smooth and stress-free relocation, consider the following important considerations:
Finding a suitable new home. Begin by researching and finding a suitable new home in Miramar that meets your needs and preferences.
Packing for a move. Start early and systematically pack your belongings, ensuring they are properly labeled and organized.
Hiring professional moving assistance. Get informed about the services of our movers in Florida who specialize in Miramar relocations, ensuring a professional and efficient moving process.
Taking inventory. Create an inventory of your belongings to keep track of items during the move.
Making a checklist.  Develop a comprehensive moving checklist that includes tasks such as change of address notifications, transferring utilities, and scheduling moving services.
Calculating a budget. Plan your budget carefully, considering expenses such as moving services, transportation, and any additional costs associated with the relocation.
Gathering and purchasing packing supplies ahead. Purchase packing supplies in advance (for instance from the Amazon website) including boxes, tape, bubble wrap, and other necessary materials.
By following these essential steps, you can streamline your moving process and ensure a successful transition to Miramar. Undeniably, proper preparation and organization will minimize stress and help you settle into your new home smoothly. Besides, having trustworthy movers at your disposal can speed up your move. So, trust the expertise of residential movers Florida based to handle the logistics of your move. For sure this will allow you to focus on the excitement of starting a new chapter in Miramar.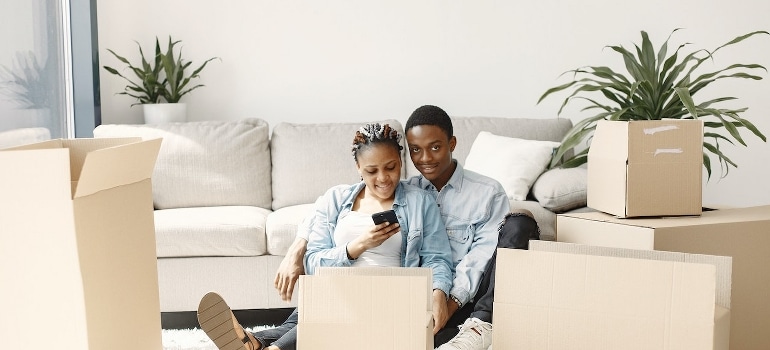 Enjoy your new chapter with our tips for your Miramar relocation
In sum, we have explored the essential tips for your Miramar relocation, equipping you with valuable insights and practical advice. Throughout this short article, we highlighted key aspects such as the charm of Miramar, and many other reasons why Miramar is an ideal place to move to. Embrace the benefits and opportunities that Miramar offers, and make your move with confidence. Remember, a professional moving company can greatly assist in ensuring a seamless transition. Contacting a reliable moving company will provide you with the expertise and support needed for a hassle-free relocation. So, start your journey to Miramar on the right foot and embark on this new chapter with excitement and anticipation. Let these tips be your guide as you make your way to your new home in Miramar, Florida.