Imagine soaking up the sun on sandy beaches, exploring amusement parks, and enjoying water sports—all from the comfort of a rented home. Florida offers all this and more. With its warm climate, you can escape the cold winter months or relish the sun all year long. Family-friendly activities abound, from Disney World in Orlando to snorkeling adventures in the Keys. Cultural sites and natural beauty like the Everglades provide something for everyone. It's no wonder that people turn to Florida as their top choice for a home-away-from-home experience. Therefore, read this article and find out what are the best places in Florida for vacation rentals.
Boca Raton: The upscale getaway
Boca Raton is often considered an upscale getaway, appealing mainly to affluent families and retirees. With well-maintained neighborhoods, golf courses, and shopping centers like the Town Center at Boca Raton, the atmosphere exudes elegance and relaxation. In terms of lodging, a variety of vacation rentals await you. Condos with ocean views can go for around $200 per night, while luxurious villas may cost upwards of $500 per night. If you prefer a more homey atmosphere, you can rent a full house starting at about $300 per night. Options are plentiful, catering to different tastes and budgets.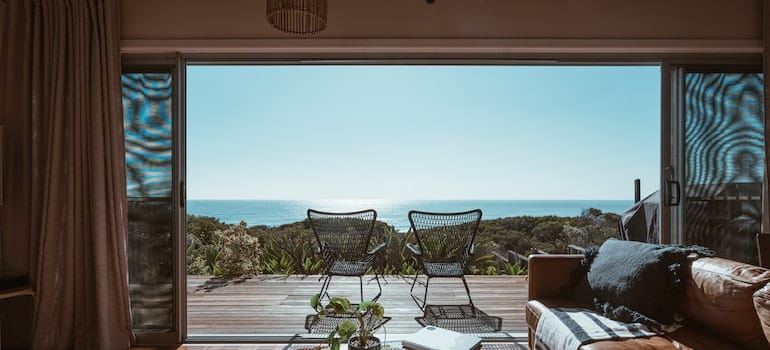 What makes Boca Raton even more attractive and makes people even use moving and storage Boca Raton company to relocate here is its proximity to various activities and attractions. Gumbo Limbo Nature Center offers educational programs about marine life, and Sugar Sand Park features children's playgrounds and science exhibits. If you're an art lover, the Boca Raton Museum of Art showcases both contemporary and classical pieces. With all its offerings, Boca Raton proves to be a perfect blend of luxury, convenience, and entertainment.
Coral Springs: Family-friendly charm
One of the key features that set Coral Springs apart is its family-friendly atmosphere. This is why many families decided not to only vacation here but to use one of the moving companies Coral Springs and relocate here. Playgrounds, community events, and family dining options create a welcoming environment for both kids and adults. Accommodation choices in Coral Springs are perfectly suited for families. Options like spacious homes with yards and cozy condos make it easy for families to find something that fits their needs. For a two-bedroom home, you may find prices starting around $150 per night, offering good value for the space and amenities provided.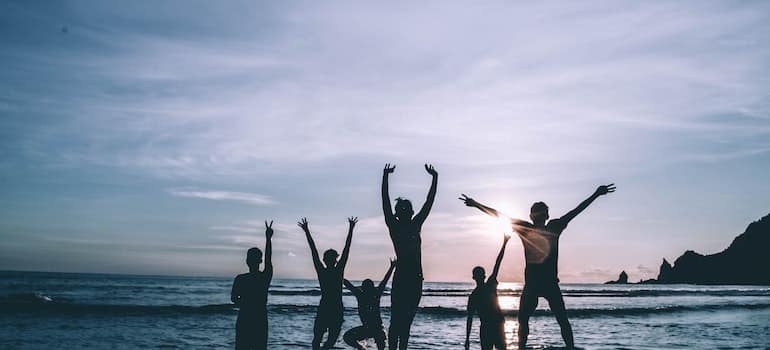 Local attractions add to the appeal. Coral Springs boasts a variety of parks, such as the Sawgrass Nature Center & Wildlife Hospital, where children can learn about local flora and fauna. For shopping and indoor fun, Coral Square Mall provides an array of shops and eateries that are sure to satisfy everyone in the family. Eateries like Big Bear Brewing Co. offer a diverse menu that caters to both adults and kids, making mealtime enjoyable for all. Coral Springs is a desirable destination for families seeking both affordability and a wholesome atmosphere.
Deerfield Beach: A beach lover's paradise
If you're a fan of the ocean, you'll find the atmosphere in Deerfield Beach vibrant yet relaxed, with beachgoers soaking up the sun or engaging in water sports. As for accommodations, beachfront vacation rentals vary from compact condos to spacious homes. A one-bedroom beachfront condo might cost you around $150 per night, while larger homes can go up to $300 per night or more. These properties often come with amenities like private balconies overlooking the ocean, making the experience even more memorable.
The area is a hub for activities and water sports. Whether it's jet skiing, paddleboarding, or simply building sandcastles, Deerfield Beach offers something for everyone. Fishing enthusiasts can enjoy the Deerfield Beach International Fishing Pier, a popular spot for anglers. With its captivating beach atmosphere and an array of activities, Deerfield Beach promises an unforgettable seaside escape. And who knows? Maybe after vacation, you decide to hire one of the moving companies Deerfield Beach, and relocate your home here.
Delray Beach: The cultural hub
Delray Beach, Florida, is a vibrant cultural hub that beckons art enthusiasts and those in search of a lively atmosphere. Here, you'll find an artsy and cultural vibe that sets it apart from many other destinations. Imagine staying in a vacation rental just steps away from galleries displaying local and international artworks, museums showcasing fascinating exhibits, and theaters hosting captivating performances. Whether you're into contemporary art or theater productions, Delray Beach caters to your cultural cravings.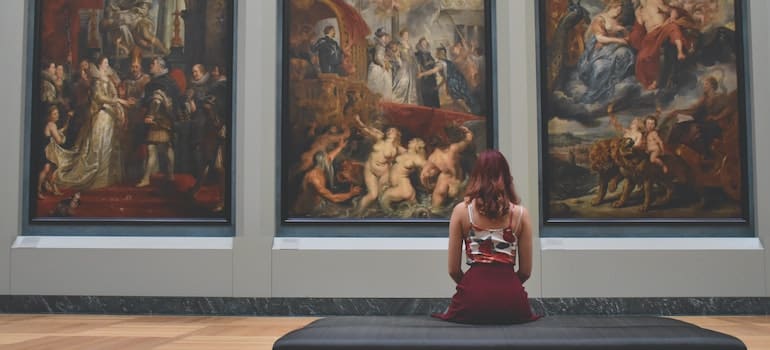 As people who had relocated here with moving companies Delray Beach can confirm, when the sun sets, the town comes alive with a bustling nightlife scene. You can savor delicious cuisine at trendy restaurants like 50 Ocean or enjoy live music at bars along Atlantic Avenue. In terms of pricing, Delray Beach offers a range of vacation rental options. A cozy one-bedroom apartment can be found starting at around $100 per night, while more upscale accommodations may go up to $300 or more, depending on your preferences. So, if you're a culture enthusiast seeking a blend of art, entertainment, and great food, Delray Beach should be your next cultural getaway.
Pembroke Pines: Suburban retreat
If you're seeking a serene suburban escape, look no further than Pembroke Pines, Florida. This charming city boasts a laid-back vibe that's perfect for those wanting to unwind and recharge. When it comes to vacation rentals, Pembroke Pines offers a variety of options to suit your needs. You can choose from comfortable townhouses with spacious living areas or cozy apartments with all the amenities you require for a relaxing stay. Despite its calm ambiance, Pembroke Pines is conveniently located near exciting attractions. Miami's vibrant culture and beautiful beaches are just a short drive away. You can explore the art scene, indulge in delicious cuisine, or simply soak up the sun in nearby coastal towns.
In terms of budget, Pembroke Pines is quite affordable compared to some neighboring areas. This is one of the reasons more and more people decide to use the services of the moving companies Pembroke Pines and relocate here. A one-bedroom apartment can typically be found for around $80 to $150 per night, providing excellent value for your getaway. For a tranquil suburban retreat that's still close to exciting experiences, Pembroke Pines has you covered. It's the perfect destination for a laid-back yet memorable vacation.
Pompano Beach: For the adventurous spirits
For the adventurous souls seeking an exciting getaway, Pompano Beach, Florida, should be on your radar. This coastal city caters to outdoor enthusiasts and sports lovers with a variety of thrilling activities. Imagine staying in a vacation rental that aligns with your adventurous spirit. Options range from beachfront cottages where you can hear the waves lull you to sleep to cozy condos within walking distance of the marina. These rentals serve as your comfortable base for adrenaline-pumping adventures.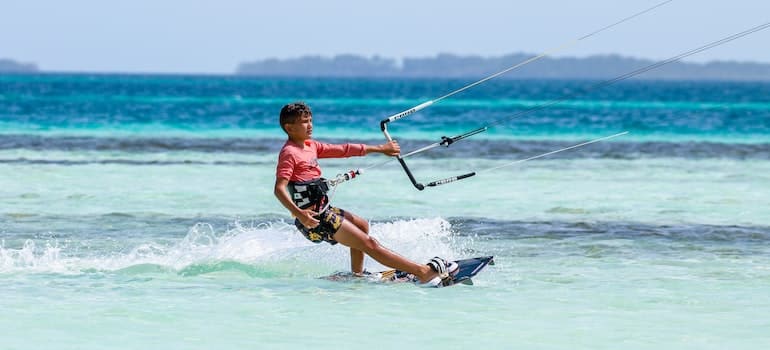 Pompano Beach offers a plethora of outdoor activities, including scuba diving in its pristine coral reefs, deep-sea fishing for big catches, and boating excursions along the Intracoastal Waterway. The city truly embraces the outdoor lifestyle for both visitors and residents who have moved here with one of the moving companies Pompano Beach. As for budget considerations, Pompano Beach provides a range of options. You can find vacation rentals starting at around $100 per night for a one-bedroom condo and going up to $300 or more for a waterfront property. So, if you're ready for an adventure-packed vacation, Pompano Beach is your ideal destination, promising thrills and unforgettable experiences at every turn.
West Palm Beach: Luxurious living
Imagine a vacation where luxury is the norm, not the exception. Residents who have relocated with one of the moving companies West Palm Beach confirm that West Palm Beach offers just that. Here, you can find high-end vacation rentals that redefine opulence. Whether it's a mansion overlooking the Atlantic Ocean or a luxury condo with top-of-the-line amenities, options are aplenty. Each morning, you could wake up to breathtaking ocean views and spend your day as you please, enveloped in luxury.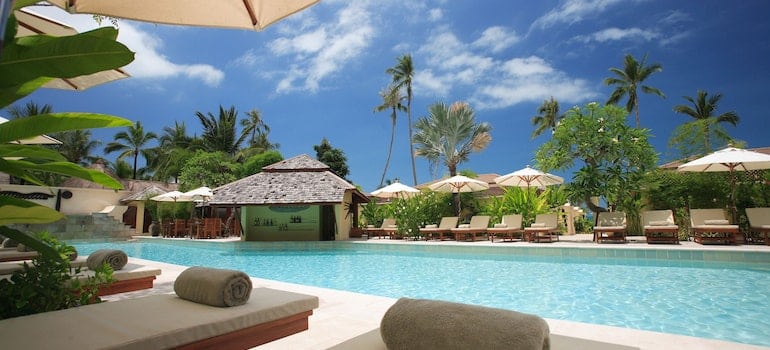 Shopping and dining experiences here meet the same high standards. Walk into designer boutiques such as Chanel or treat your taste buds at a Michelin-starred restaurant like Buccan. Every experience is crafted to meet the highest level of sophistication and quality. Budget-wise, expect to invest in your luxurious stay. High-end condos often start at $500 per night, while renting a mansion could run into thousands per night. Meals at upscale restaurants generally start at around $100 per person. West Palm Beach isn't just a location; it's an experience, ideal for those who appreciate life's finer aspects.
Sunrise: Shopper's delight
If shopping is your passion, then Sunrise, Florida, could be your next vacation hotspot. One major draw is its proximity to Sawgrass Mills, one of the largest outlet malls in the United States. So just imagine staying in a vacation rental that's just minutes away from over 350 stores, ranging from budget-friendly to luxury brands like Prada and Burberry. But Sunrise offers more than just shopping to both tourists and residents who have relocated with one of the moving companies Sunrise FL. After a day of retail therapy, you can unwind at local parks or even catch a Florida Panthers hockey game at the BB&T Center.
As for the cost of vacation rentals, options are varied. A one-bedroom apartment near Sawgrass Mills might set you back around $100 to $150 per night, while a more luxurious setting could cost upwards of $200 per night. Sunrise provides the perfect blend of shopping convenience and additional recreational activities, making it an ideal choice for anyone looking to combine retail therapy with relaxation.
Weston: Nature and serenity
If you're craving a peaceful escape surrounded by nature, Weston, Florida, could be your ideal destination. This city is known for its tranquil atmosphere, complete with lush gardens and beautiful lakes. You could opt for a vacation rental overlooking a serene lake or perhaps a garden filled with tropical flora. Imagine sipping your morning coffee with such splendid views. And Weston isn't just a feast for the eyes; it's a playground for outdoor enthusiasts. You can go hiking on scenic trails or take a canoe out on the water. If you're a fan of bird-watching, the local parks offer ample opportunities.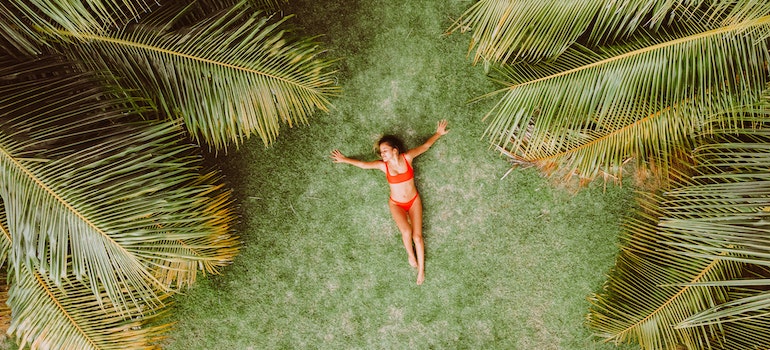 In terms of cost, vacation rentals in Weston are relatively moderate. A comfortable one-bedroom rental can start at around $100 per night, while a larger, more luxurious space may cost closer to $200. Weston combines natural beauty with a peaceful ambiance, offering a perfect setting for a rejuvenating getaway. But a tranquil environment for anyone looking to relocate here with moving companies Weston FL. So, if a nature-filled vacation is what you're after, Weston should be at the top of your list.
How to book your perfect vacation rental?
Booking your ideal vacation rental is a straightforward process that begins with careful planning. In order to find a perfect place to enjoy your holiday, here are the essential steps to follow:
Start by defining your travel destination, dates, and specific rental requirements. Consider factors like the number of bedrooms, amenities, and proximity to attractions. Establish a budget to guide your search, ensuring you stay within your financial comfort zone.
Next, explore reputable websites and mobile apps dedicated to vacation rentals. Popular platforms like Airbnb platform, Vrbo, and Booking offer a vast selection of rental properties. Use their search filters to refine your options based on location, price range, and property type. Don't forget to read guest reviews and ratings to gauge property quality and host reliability.
To make the most of your vacation budget, keep an eye out for discounts and deals. Many rental hosts offer promotions, last-minute discounts, or reduced rates for extended stays. Consider traveling during off-peak seasons when rental prices are often more budget-friendly.
Enjoy one of the places in Florida for vacation rentals
Florida offers an array of fantastic destinations for vacation rentals, each with its unique charm and attractions. Whether you're seeking a luxurious living in West Palm Beach, outdoor adventures in Pompano Beach, a cultural experience in Delray Beach, a family-friendly retreat in Coral Springs, or a serene suburban escape in Pembroke Pines, there are many places in Florida for vacation rentals to match your preferences. Remember to keep an eye out for discounts and deals to make the most of your vacation budget. So, whether you're craving relaxation, adventure, culture, family time, or serenity, Florida's vacation rental options have you covered for a memorable and enjoyable stay.