One of the most important questions regarding an interstate move is how soon to start. When is the right time to start packing for an interstate move? You don't have to be an expert to conclude that the answer is quite simple. Start packing for your interstate move as early as possible. Or you can book some of the best interstate moving companies Florida and be peaceful. The bottom line is to pack ahead of time. That will keep you organized and relaxed during your interstate relocation. So, here are the tips on how to do it properly and when to start. Especially if you are short on time but have to pack.
Before you start packing for an interstate move, you have to know the essentials
When it comes to packing, the actual moving preparation process should start at least 6-8 weeks before you move. However, when it comes to the process of packing, start packing at least 3 weeks before your move date. But if you're in a hurry or can't manage the packing situation, you should book packing services Florida. The bottom line is to start the packing process as early as possible. That way, as the moving date approaches, it will be easier and less stressful.
Important tips on packing for an interstate move
Before we elaborate on the schedule of when to start packing for an interstate move, note the following. 
Gather your valuable items
After you hire the best interstate movers, prepare for packing. That refers to preparing your small valuable items like jewelry, cash, or checkbooks. Movers will probably decline to move your high-value items interstate. They simply don't want to be responsible if items get lost during the moving process.
Start packing

a day

box for your interstate move
This includes toiletries, medications, clothes, airline tickets, etc. These are the things you'll need daily. You might need to pack several moving boxes of essentials. Their purpose is not to lose anything you need on a daily basis.
Give yourself enough time to start packing for your interstate move
It's not rare people start packing and realize only then how much stuff they have. That's why you should avoid making moving mistakes. Hence, give yourself enough time to pack or your long-distance move. Just follow our interstate moving checklist and you'll be fine.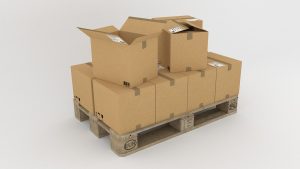 When to start packing for an interstate move- a guide through weeks
6-8 weeks prior to the move – clean and decide
First, do a brief cleansing of your home. It will be easier to start packing in a clean house. Also, it'll be easier to decide what belongings you'll be taking with you to your new home.

Go through each room and decide what items to leave behind and purge.

It's a fact that having fewer things to move will make your move cost cheaper. It will also help you stay organized throughout the interstate moving process. So, purge everything you find no longer useful.
Separate the items you don't want to take away. Getting rid of the clutter will give your movers an idea of how much stuff they'll move. Also, they will be able to give you an appropriate estimated cost for your interstate relocation.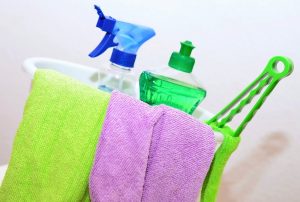 5 weeks before – toss or sell items you won't take with you
One of the ways to save money when preparing for a move is to sell unwanted belongings. That's also the right start for packing for an interstate move. Also, your moving cost will be lower since you'll have fewer things to transport. You can, for instance, organize a garage sale before you move. Also, you can donate any items before you start packing for your move. Do that with the items that aren't worth selling. If you decide to donate, ask for a receipt so you can write-off your donation when you file for taxes. Finally, when it comes to unwanted old furniture, get rid of it. There are so many ways to get rid of your old furniture.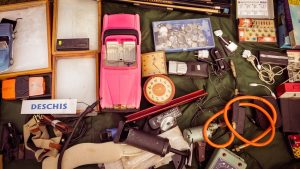 Pick an option for moving interstate 4 weeks before the move
If you decide to go with the full service moving company option, get at least 3 quotes from Florida movers. It's best to check the market before you book your moving company. Also, research reputations online. Therefore, search the moving companies you're considering on review platforms. Also, request an in-home estimate, especially for larger homes. That will give you a better idea of how much your interstate move is going to cost. This is by far the most accurate way for the companies to give you an appropriate moving quote.
Check with your friends about the reliable packing services before you
start packing for your relocation
There's no better way to pick the best packing service than to consult your friends or family. Getting a great referral by somebody you can trust is the most reliable way to choose. Hence, ask family and friends if they have used a trustworthy moving company in the past that they can recommend.
The finishing touches 1 week prior your interstate move
At least one week before your moving date, start packing the kitchen. The key to packing your kitchen is to be organized. Also, you must use the correct materials to ensure your dishes and glassware don't break. Especially when it comes to an interstate move. Then, start packing your clothes and bedding. Consider moving your dressers with some clothes in them if they're not too heavy. Also, do this kind of packing if your dresser is sturdy enough.
Now that you know when to start packing for an interstate move, you can relax. Live in the moment and enjoy this period of transition to your new home.