Florida has been a popular place among business owners for quite some time. Whether they plan to relocate their office or start a new business from scratch, Florida is the state that comes to mind. Undoubtedly, living in Florida is beneficial in many ways due to the strong job market, and diversity in cultures and ideas. It's not a coincidence that some of the most prominent US startups reside in Florida's main business hubs. If you are on a quest to establish your own startup, then check this comprehensive guide on the best places in Florida for starting a business! Also, contact us at City Movers as soon as you pick your most desirable city so we can act quickly and execute your relocation on time.
Several main reasons why some places in Florida are the best for starting a business
If you think that only big, urban city areas qualify as business-friendly places, the truth is a bit different. In the case of Florida, it doesn't matter whether you kickstart your business in a bigger or medium-sized city. While bigger cities have a way more diverse market, it's still possible to establish and run a business even in smaller cities. Florida isn't as centralized as many other US states. That further makes it desirable among people who seek to make their business dreams a reality!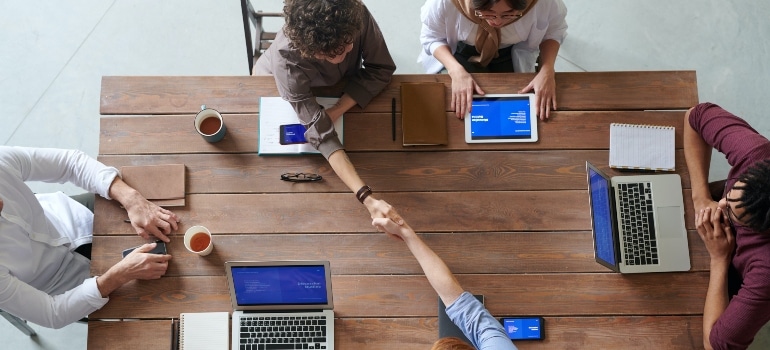 Above the average income and lower taxes
A little-known fact is that salaries in Florida go quite above the national average, with the median annual income being $57,703. The only downfall In addition to lower tax rates (below the national average), it's evident that moving to Florida for business is a cost-effective decision. would be a high competition rate, whether you seek a better job or intent to run your own company. Nevertheless, the employment rate in Florida keeps going up. At the same time, the poverty rate is significantly lower than a few years ago.
Affordable housing
The real estate situation is equally important for families and entrepreneurs who come to Florida to start their new lives. Currently, business owners find the real estate in Florida quite affordable, as well as families, and others who plan to move to Florida.
Home of successful startups
Besides many other things, start-ups make Florida worldwide famous. According to the current data, over 55% of businesses pass a 5-year-threshold. This is considered a bare minimum for any start-up to succeed. As it's obvious, Florida has many of them. They all incorporate new technologies into their ideas and base their businesses around practical solutions. Some of them are:
Novo (financial services; est. 2016)
Nearpod (e-learning, virtual reality, est. 2012)
NYMBUS (software, fintech; est. 2015)
REEF Technology (e-commerce, real estate; est 2013)
Magic Leap (augmented reality, wearables; est 2010)
Kore.ai (virtual assistance, information; est 2013)
These cities are currently the best places in Florida for starting a business
Whether you decide to move and start a business in another place in Florida, it's still an excellent decision. On the other hand, you should definitely give the chance to these cities as they have a lot to offer:
Miami
Tampa
Jacksonville
Orlando
Maitland
Weston
Miami is the center of Florida's business and tech development
The capital of Florida is also an important tech and business place. Also, Miami is the city where creativity flourishes, which is one of the reasons why it has so many award-winning startups. Those who have original business ideas may find themselves happily living in Miami, and its nearby suburbs. Doral is the most popular neighborhood in Miami where things are a little bit different. Life goes at a slower pace and everything is cheaper. At the same time, an excellent public transport system allows you to get to the heart of the city fast (if the traffic isn't as crowded as it sometimes tends to be). That's why the majority of moving companies Miami Beach has on offer are quite busy. If relocating to Miami is on your list, make sure to book your movers as soon as possible.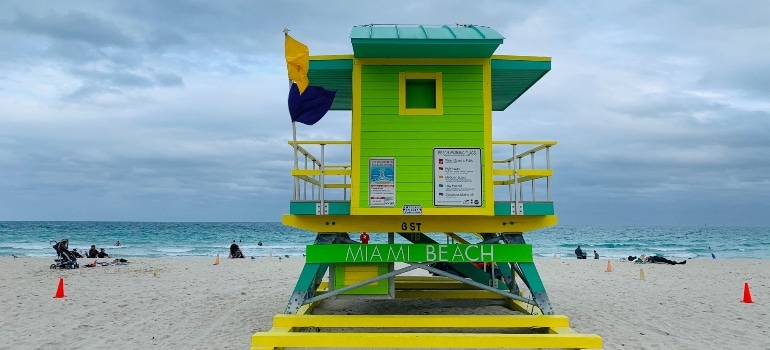 Once they are done with their working week, Miami business owners enjoy their leisure time to the fullest. If you are a fan of vibrant nightlife, Miami has plenty of bars and clubs to choose from. Since it's also a multicultural environment, you can expect diverse entertainment choices. Besides clubs, there are salsa parties and more. Art is another reason why Miami is so popular, with Pérez Art Museum Miami and the Institute of Contemporary Art being some of the most visited places both by residents and tourists.
Tampa is another place in Florida where businesses thrive
Tampa is an entrepreneurial-friendly and quite affordable city. In fact, living in Tampa is not only exciting but also financially comfortable. It's the second-largest business center in Florida where aspiring entrepreneurs come to establish their businesses. It's also a place with top-ranked education, which is why many people choose to change their careers or continue higher education. Learning and growth are the basis of Tampa's business ecosystem. To keep your business at a higher level takes not only time but an innovative approach.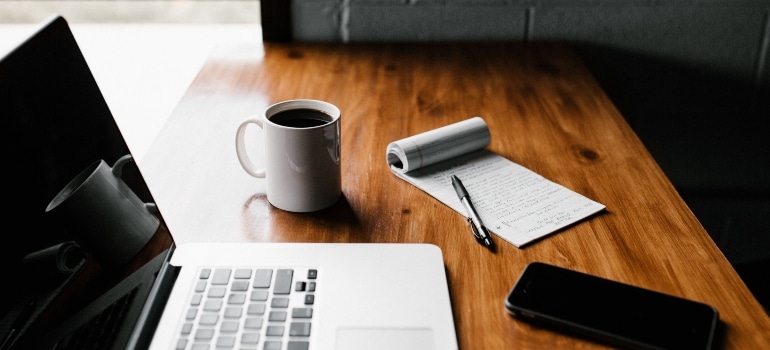 Outdoor activities are a favorite pastime among Tampa's residents. It's also a good excuse to organize a weekend getaway and spend some time away from the city buzz. If you haven't been a fan of the outdoors before, rest assured you'll change your mind very soon. A combination of committed work and an active lifestyle is one of the reasons why business owners from Tampa are one of the best entrepreneurs in the state of Florida.
Moving to Jacksonville FL is a great business decision
If there's a city that embodies entrepreneurial spirit, strong economy, affordable living, and access to resources, it's definitely Jacksonville. Tech business is booming in this city, which results in a great number of startups every year. The success rate is getting bigger thanks to the access to education, and mentorship. There are so many courses, seminars, and business fairs in Jacksonville you can attend. These are also the events where people share their ideas and make foundations for future business collaborations. What's surprising for many is the fact that those living in Jacksonville can easily maintain a stable work-life balance.
Orlando also counts as one of the best places in Florida for starting a business
Due to its reputation as a prominent entrepreneurial hub, Orlando FL is the place to be. The majority of recent relocations from across the US to Orlando have been mainly due to business reasons. People either relocate their businesses or seek ideal conditions to start and grow their own company. Another benefit of moving to Orlando is an excellent real estate situation. Rent prices are much lower compared with the rest of Florida. Moreover, living in Orlando is surprisingly cheaper, which is why the number of its residents keeps growing.
Orlando is a city with a rich cultural scene, lots of wine and dining options, and is surrounded by nature. Like in many cities in Florida, the people of Orlando also prefer an outdoor lifestyle during weekends and holidays. Is this the place where you would like to work and live? Then check the movers Miami Beach has on offer and pick the best ones to carry out your moving journey!
Maitland is a small town with a strong economy
The most popular small place in Florida that gathers future CEOs in Maitland. Ranked by NerdWallet as one of the best business-friendly places in Florida, this city is not to be underestimated. Life there goes at a slower pace, and everything is fairly close. However, Maitland's business scene is famous for the tools and mentorships every future business owner needs.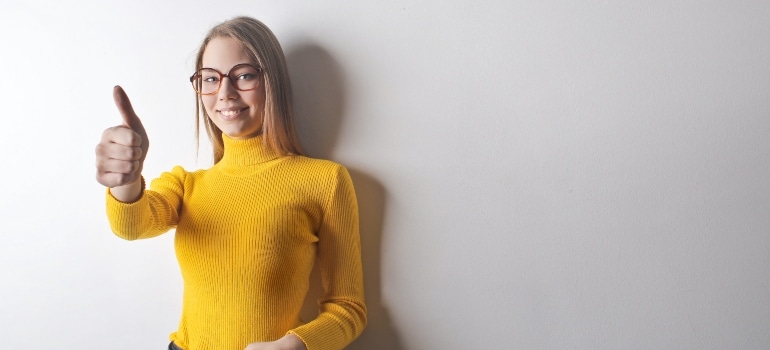 Weston is one of the best affordable yet exciting places in Florida that many entrepreneurs appreciate
As of the year 2021, Weston is another Florida business hub worth moving to. It's also one of the best US cities to live and work in, which speaks volumes. In addition to various opportunities at hand, you can enjoy a mix of urban yet moderate-paced lifestyles Weston offers. Costs of living might be on the pricier end, but the business-friendly surrounding and above-average salaries make a financially comfortable life possible to achieve. The work culture in Weston FL is quite different than in other parts of Florida. While it's encouraging small business owners to grow their businesses, it also emphasizes the importance of work-life balance.
The people of Weston are quite laid-back, and welcoming to newcomers. They also enjoy an array of activities once their work week is over. If this interesting city caught up your attention, then make sure to research moving companies Weston FL has on offer.
Your business in Florida starts with a professionally executed move
Make your fresh start in any of these cities in Florida memorable by hiring professional movers! Nowadays, there are so many relocation services Florida has on offer. Whether you are moving an apartment or office, it's possible to find all the moving services you need. Furthermore, Florida has some of the best movers in the entire US, which is why you should give them a shot.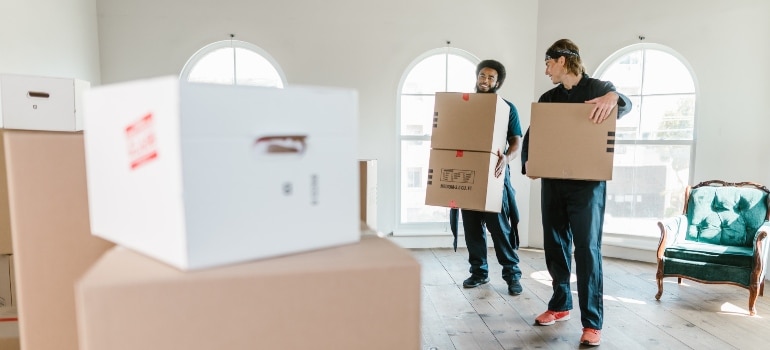 Hiring movers vs. moving by yourself
In case you have in mind to move all by yourself, you should think twice. There are several reasons why:
It's difficult to juggle moving and other duties without a pair of helping hands.
Organizing the move and packing can take much longer if you do it all by yourself.
You are at risk of getting injured when dealing with heavy loads.
You can get exhausted and feel like giving up your move very soon.
Your items can get damaged during the move if you're not careful.
It's much more cost-effective to hire reputable moving companies North Miami, Orlando, and other cities have on offer. Hiring professional movers removes a burden off your shoulders. Packing, heavy loads, and even moving supplies are the least of your worries. Plus, you have more time and energy for other duties, like family, work, and anything from your schedule.
Commercial movers are up to the task
Besides regular movers, there are specialized commercial movers who can handle office relocations with ease. In case you are starting a business from scratch and already have office furniture and equipment prepared, make sure to research commercial movers Florida has on the market. Moving goes faster with skilled commercial movers at your disposal, so take time to find the ones who can do the whole work for you, at reasonable prices.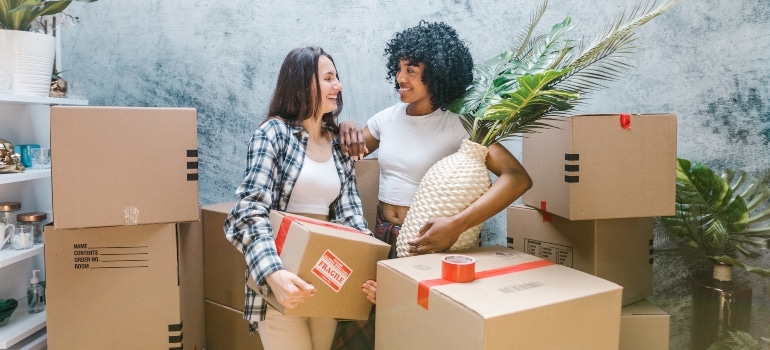 Storage rental is necessary when moving
When looking for credible movers North Miami FL offers, check the quality of their storage services. Read reviews about them, and decide if they are worth the coin. Go for climate-controlled storage solutions, as they are the best ones in the market. Hot summer temperatures and other outside influences can't affect stored items, while the temperature inside the storage space is regulated. That's how your items will stay in good condition even during long storage periods.
Learn more about the place in Florida where you want to start a business
If you already picked one of the best places in Florida for starting a business, the next step is to research more about it. Besides a strong economy, healthcare, and above-average income, many other things are important. Is that place close to other important cities? What about proximity to the outdoor areas? Take time to research all of these while you are preparing for the move. Moving is a complex endeavor that can sometimes take longer than usual. Therefore, it's necessary to keep yourself motivated, which is possible if you learn more and more about your chosen city. If you have time and will, visit that particular city for a weekend.