Your home holds a certain value, this is nothing new. However, that value can always change. Now, the way the price changes will depend on the neighborhood itself, which you cannot control, and the things you do with the house, which you can control. Whether you want to sell your home, or just increase its value for potential selling, one thing is certain – it will require your utmost attention. Investing in property can be quite profitable, but if done right. On the other hand, if you plan to remodel the home before Florida movers relocate you, you will need to work on a tight schedule. More importantly, you will have to ensure that everything is done correctly, and most importantly, on time. To add value to your Boca Raton home, while relocating no less, will be a hard thing to do. But that does not make it impossible, does it?
What alterations will add value to your Boca Raton home?
As we were saying, it should not really matter whether you plan to sell or just upgrade your home. What matters is how you approach the process. Due to the high importance of what you are going to do, you will need to set everything else aside. That is if you want to go through everything stress-free and without major issues or delays.
Either way, what will matter the most in this process is how you start it. Logically, the best way to do so is to do a home inspection before starting any projects. A home inspection should be a must and is the best way to approach this. One of the main advantages of it is the ability to know every single issue that might exist or will cause problems in the future. Do not start the process without a proper home inspection done.
Ensuring that the structural stability is intact
The first step will occur at the same time as the home inspection process. Namely, one of the main things the home inspectors should focus on is the structural stability of your home. This means checking things like:
Electric wiring and installations
Plumbing and piping issues
Crucial and non-crucial wall damages
The state of the roof and basement
The overall stability of the home structure
On a side note, if you have plans to stay in the house while this is happening, remember to pack an essential bag for your stay. Furthermore, the structural stability of the home is the most important part. You cannot do anything if something is wrong with your home. More importantly, any major issues can lead to price reduction. So, be careful and start the process properly. Look at the core of the home first.
Now is the best time to repaint
A new coat of paint is more than just a different look. It is a way to open up a room more and one of the first basic steps people take when remodeling a home. Moreover, this applies to both the interior and the exterior of the home. More importantly, take your time when choosing the right color and its combinations.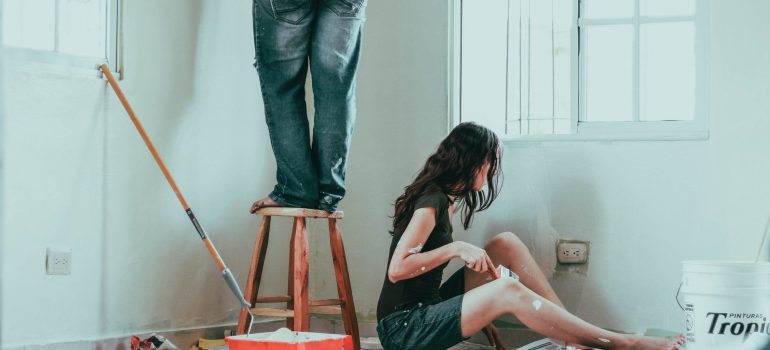 On the other hand, repainting should not only apply to the walls. It should include window panes, door frames, staircase sides, etc. Basically, whatever you feel could change the look and feel of a certain room. Ideally, you would want to do this once you complete all of the required replacements and upgrades on the structure of your home. However, this process is one of the key components to add value to your Boca Raton home.
Add value to your Boca Raton home by changing the furniture the home
It should really come as no surprise how expensive remodeling an entire home actually is. Now, changing the furniture is not something that is, let us say, necessary to do. However, it will, in fact, increase the overall value of your home. Of course, this does not have to mean buying the most expensive furniture. It is much more about how you incorporate certain furniture into the room and how much room it takes. In fact, changing the furniture into the smallest of rooms can make quite a big impact on the overall space of that room. Furthermore, it also means that you can sell, instead of throwing away, the old furniture. Moreover, by getting in touch with packing supplies Boca Raton, you can acquire adequate supplies for protecting your old furniture. This will ensure that you will sell it without any further damage.
It is all about presentation
How often have you walked down the street, seen a home with a nice front yard, and found it appealing? Well, people that want to purchase homes will, often, opt to see homes with nice landscaping than the ones without it. However, it is more than that. Apart from appearing more appealing to buyers, nice yard utilization can increase the value of a home.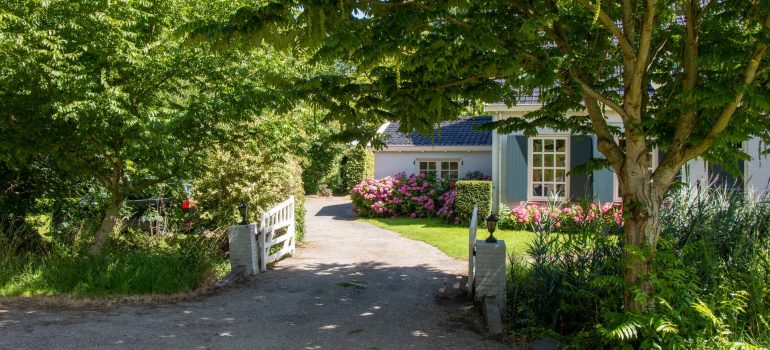 Because first impressions matter, after local movers Boca Raton relocate your items, start working on the front and back yard of your home. From planting hedges, flowers, and trees to ensuring that your lawn is cut and tidy. Furthermore, if you have a porch, make sure that you decorate it as well with some plants, pots, and other things. If you are planning to add value to your Boca Raton home, you will have to think both about the functionality of the home and its presentation.