Undoubtedly, Florida is a vibrant hub for adventure sports enthusiasts! And as you settle in with the help of moving companies in Florida, you're about to discover a world brimming with thrilling activities. Florida's landscape offers a unique blend of ocean, beaches, and lush inland areas, making it a paradise for outdoor adventures. From the exhilarating waves of the Atlantic to the serene beauty of the Everglades, the state caters to a wide range of interests and skill levels. Whether you're a seasoned adventurer or trying something new, Florida's diverse sporting landscape promises exciting opportunities. Get ready to dive into a variety of sports to enjoy after relocating to Florida.
Why is Florida a great place for sports lovers?
Florida is a paradise for sports lovers for several reasons. The state's unique geographic features and climate create an ideal environment for a wide range of sports activities:
Diverse landscapes for outdoor activities: Florida's varied terrain includes beautiful beaches, expansive ocean waters, lush forests, and vast wetlands. This diversity makes it perfect for sports like surfing, hiking, mountain biking, and kayaking. For instance, the Florida Keys offer some of the best conditions for water sports like scuba diving and snorkeling.
Year-round warm climate: Florida's warm weather throughout the year is a huge advantage for sports enthusiasts. This consistent climate allows for uninterrupted participation in outdoor activities, from golfing on world-class courses to year-round beach volleyball and tennis.
Rich sporting culture and events: Florida hosts numerous sporting events, attracting fans and athletes worldwide. From Daytona's iconic NASCAR races to Miami's renowned tennis tournaments, there's always a high-profile sporting event happening. Moreover, the state's commitment to sports development means excellent facilities and opportunities for both amateur and professional athletes.
Fort Lauderdale: Parasailing and deep-sea fishing
After settling in with moving companies Fort Lauderdale FL, get ready to embrace the thrilling adventures that Fort Lauderdale offers. Picture yourself parasailing high above the Atlantic Ocean. You will feel the rush of the wind while taking in the breathtaking coastline views. Parasailing here is not just an activity. It's an experience that combines excitement with the beauty of nature.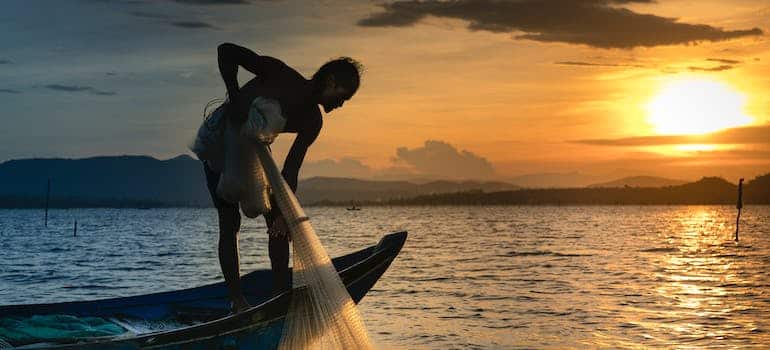 Then, there's the allure of deep-sea fishing. Fort Lauderdale's waters are teeming with a variety of fish species, making it a paradise for anglers. Whether you're a seasoned fisherman or trying it for the first time, the thrill of catching species like marlin, tuna, or mahi-mahi is unmatched. Charter a boat and set off into the deep blue for an adventure that blends sport and relaxation. Fort Lauderdale's aquatic adventures are sure to be a highlight of your Florida experience!
Miami: Kitesurfing and jet skiing
Settled in with the best moving company Miami has to offer? Now, it's time to explore the exhilarating sports the city is famous for. Miami, with its ideal breezy conditions, is a paradise for kitesurfing enthusiasts. It doesn't matter if you're a beginner or an expert. The thrill of harnessing the wind and skimming over the sparkling waters of Miami is an experience like no other. The city's beaches offer perfect spots for this dynamic sport, combining the excitement of surfing with the art of kite flying.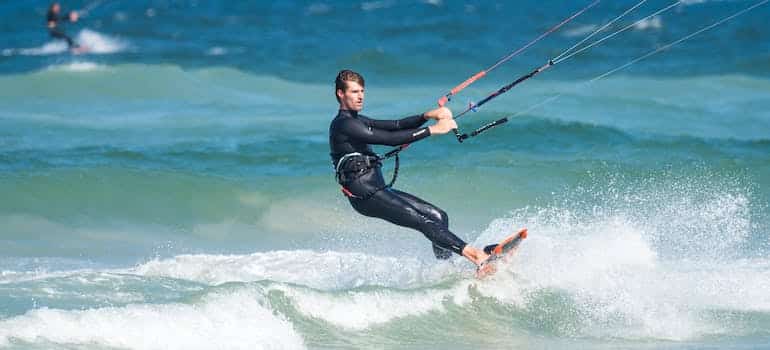 Then there's the adventure of jet skiing. Imagine speeding along the Miami coastline, feeling the splash of the waves as you maneuver through the crystal-clear waters. It's a perfect blend of adrenaline and the beauty of Miami's seascape. Also, it's a way to experience the vibrant energy of Miami from a different perspective. Embrace these water sports for an unforgettable adventure in your new home city!
Pompano Beach: Scuba diving and snorkeling
Have you just moved with movers Pompano Beach FL? They often recommend exploring the underwater marvels of the area. Pompano Beach is a treasure trove for scuba diving and snorkeling enthusiasts. Diving here takes you into an enchanting underwater world where you can explore vibrant coral reefs and an abundance of marine life. The clear waters offer excellent visibility, making it an ideal spot for both beginners and experienced divers.
Snorkeling in Pompano Beach is equally captivating. You can glide over shallow reefs and encounter a variety of colorful fish, sea turtles, and even dolphins. The area's snorkeling spots are easily accessible, providing a peaceful yet exciting experience as you observe the wonders of the ocean. Whether you choose to dive deep or float on the surface, the underwater adventures in Pompano Beach are sure to leave you mesmerized by the beauty of the sea.
West Palm Beach: Wakeboarding and kayaking
West Palm Beach offers a world of aquatic adventures, ideal for those who've recently relocated with the help of moving companies West Palm Beach. Imagine the thrill of wakeboarding in the Intracoastal Waterway. Here, calm waters are perfect for both beginners and seasoned enthusiasts. Feel the exhilaration as you glide and jump over the waves, all while enjoying the stunning backdrop of West Palm Beach.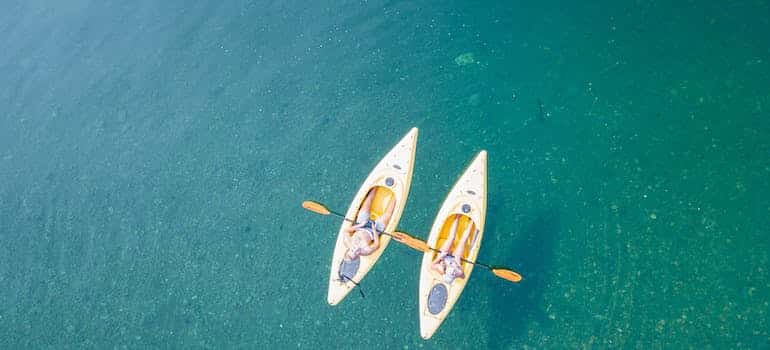 For a more serene experience, kayaking through the area's waterways offers a unique way to explore its natural beauty. Paddle at your own pace, weaving through mangrove tunnels and along peaceful riverbanks. This activity not only provides a great workout but also lets you connect with nature. It offers opportunities to spot local wildlife like birds and manatees as well. Whether you're seeking an adrenaline rush or a peaceful escape, West Palm Beach's water sports are a fantastic way to enjoy your new surroundings.
Miami Beach: Windsurfing and stand-up paddleboarding
Miami Beach, known for its vibrant energy and beautiful waters, is a paradise for windsurfing and stand-up paddleboarding (SUP). Movers Miami Beach often recommend these activities to newcomers as a great way to enjoy the outdoors and the ocean. Windsurfing here allows you to harness the breezy conditions of Miami Beach, offering an exhilarating experience as you glide across the water and catch the waves.
Stand-up paddleboarding has also gained popularity in Miami Beach. It's a more relaxed but equally enjoyable water sport. SUP gives you a unique perspective of the ocean and the cityscape. It's a perfect activity for all ages and skill levels, whether you're looking for a calm paddle on the water or a full-body workout. Both windsurfing and SUP are fantastic ways to explore the waters of Miami Beach, connect with nature, and enjoy an active lifestyle in your new city.
Coral Gables: Canoeing and cave diving
Coral Gables offers unique opportunities for adventure seekers with its scenic waterways and hidden underwater caves. After settling in with Coral Gables movers, many residents find tranquility and excitement in the local water sports. Canoeing here is not just a sport. It's a peaceful journey through nature. Glide through the calm waters of Coral Gables, where lush greenery and wildlife create a serene backdrop. This tranquil experience is perfect for all ages and skill levels, offering a chance to unwind and connect with the natural beauty of the area.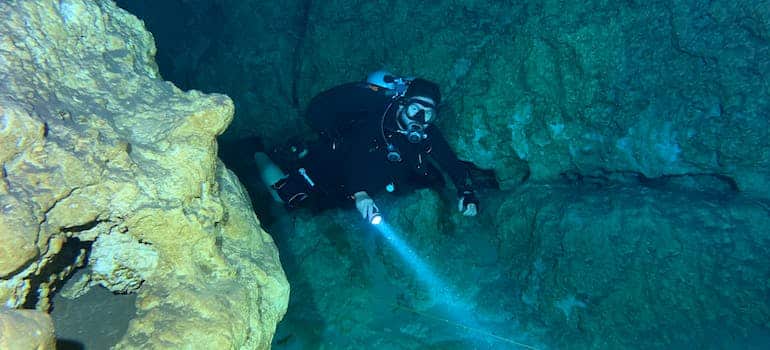 For the more adventurous, Coral Gables presents the thrilling world of cave diving. These unique underwater caves offer a once-in-a-lifetime experience to explore hidden underwater passages and discover the mysteries of the deep. With the right training and equipment, cave diving in Coral Gables can be an exhilarating adventure, showcasing a side of Florida that few get to see. Whether you prefer the serene journey of canoeing or the thrill of cave diving, Coral Gables has something for every kind of water sports enthusiast.
Hollywood: Beach volleyball and skateboarding
Hollywood, Florida, is not just about the glitz and glamour. It's also a haven for sports enthusiasts. After your move with movers Hollywood, you'll find that the city is bustling with active outdoor activities, particularly beach volleyball and skateboarding. The sandy beaches of Hollywood set the perfect stage for beach volleyball. It's a sport that combines fun, sun, and competition. Whether you're joining a local tournament or just playing a friendly match with new neighbors, beach volleyball is a great way to stay active and socialize.
Skateboarding is another popular activity in Hollywood. The city boasts several skate parks, each offering a variety of ramps, bowls, and rails suitable for all skill levels. These parks are communities where you can meet fellow skateboarding enthusiasts and perhaps learn a few tricks. Regardless of whether you're an experienced skateboarder or just starting, Hollywood's skate parks provide a safe and exciting environment to hone your skills. Both beach volleyball and skateboarding are great ways to immerse yourself in Hollywood's vibrant outdoor culture.
Key West: Sailing and sportfishing
Key West is a paradise for those passionate about sailing and sportfishing. The clear, turquoise waters around this island city make for an exceptional sailing experience. Here, you can rent a sailboat or join a charter to navigate the breezy conditions, ideal for both beginners and seasoned sailors. Fury Water Adventures, for instance, offers guided sailing tours that let you soak in the stunning ocean views and the island's charm.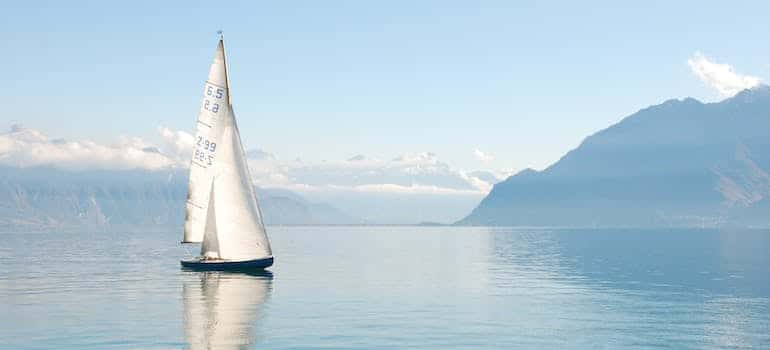 Sportfishing in Key West is equally thrilling. The waters are abundant with a variety of fish, making it a hotspot for anglers. Charter a fishing trip with companies like Dream Catcher Charters to pursue the catch of a lifetime. From tarpon to sailfish, the variety of species available is vast. No matter your level of expertise in fishing, the adventure and excitement of reeling in a big catch in Key West are unparalleled. Both sailing and sportfishing here offer unique ways to experience the beauty and adventure of Key West's waters.
Naples: Golf and cycling
Naples, Florida, is a dream destination for golf and cycling enthusiasts. The city is home to some of the finest golf courses in the country. These courses are not just about the game. They offer beautiful landscapes and well-maintained greens, creating an enjoyable experience for golfers of all levels. For example, the Tiburón Golf Club offers two 18-hole championship courses, renowned for their design and natural beauty.
Cycling in Naples provides an equally delightful experience. The city's scenic routes cater to cyclists of varying skill levels. Gordon River Greenway, for instance, offers a peaceful and picturesque path, perfect for a family ride or a solo cycling adventure. For those seeking a more challenging route, the roads around Picayune Strand State Forest present an opportunity to explore Naples' natural beauty on two wheels. Whether you're swinging clubs on the lush fairways or pedaling through scenic trails, Naples offers unforgettable experiences for every golf and cycling enthusiast.
Daytona Beach: Surfing and beachside running
Daytona Beach, renowned for more than just its racing, stands out as a top destination for surfing and beachside running. The city's beaches boast excellent waves that cater to all levels of surfers. Beginners can start their surfing journey here, catching their first waves with ease, while seasoned surfers can challenge themselves with the impressive swells. To help newcomers and those looking to enhance their skills, local surf shops and schools offer guidance and support.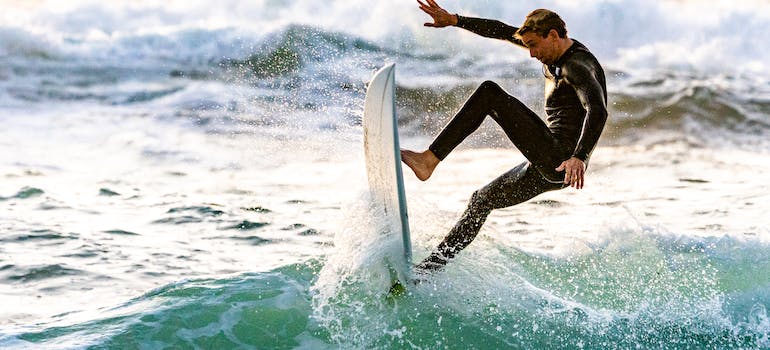 For running enthusiasts, Daytona Beach presents an ideal setting. The beachside running path, with its stunning views and soothing sounds of crashing waves, offers an unparalleled experience. Runners can enjoy the firm, flat sands for a refreshing morning jog or a relaxing run at sunset. Engaging in these activities in Daytona Beach means not only staying fit but also immersing oneself in the scenic beauty and vibrant atmosphere that the area is celebrated for.
There are sports to enjoy after relocating to Florida for everyone
Florida truly has something for every sports enthusiast. Whether you've just moved to the Sunshine State or are planning to do so, you're stepping into a world where the options for sports and outdoor activities are as diverse as its landscapes. From the exhilarating waves perfect for surfing in Daytona Beach to the serene golf courses of Naples, each city in Florida offers unique sporting experiences. Whether you're seeking the thrill of adventure sports like kitesurfing in Miami or the peaceful enjoyment of canoeing in Coral Gables, Florida's year-round warm climate and rich sporting culture cater to all preferences. So, no matter your interest or skill level, you'll find an abundance of sports to enjoy after relocating to Florida, making it an ideal destination for active lifestyles.