Are you looking to move to Florida? We have great suggestions and moving tips based on our customers' experiences! And our Brickell Florida movers can help you with making the right choice for you and your family. Take a look at our 5 reasons why you should move to Brickell this fall and make it your home!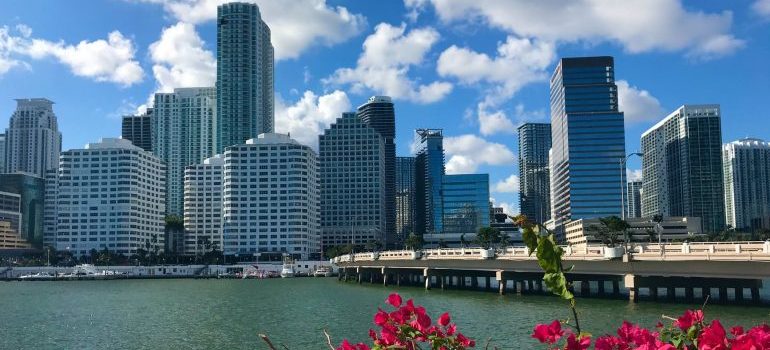 The latest about Brickell, Florida
The new development boom in Brickell has had a number of effects on Miami's financial sector. Because of it, we have a neighborhood that is constantly changing. The population is now primarily made up of young professionals and transient residents. Also, speaking of its businesses, there is a new restaurant opening virtually every week. When it comes to walkability and public transportation, Brickell is the closest Miami will get to Manhattan.
Why should Brickell be your top choice?
If you've ever wanted to move to Florida, there are many reasons why Brickell should be your number one choice. The urban neighborhood of Greater Downtown Miami is one of the safest neighborhoods in the country. The location of Brickell is just south of the Miami River. This provides its residents with a wide range of artistic activities and a vibrant cultural scene.
Miami is well-known for its consistently warm and comfortable temperatures. In addition, you can count on mild and sunny falls. Therefore, we believe this is the best season for relocating to this incredible neighborhood. With many moving companies in Miami, we guarantee that you will find the perfect moving assistance for your family.
Top 5 reasons why you should definitely move to Brickell this fall
Nearly perfect weather
Ambitious and active lifestyle  
Luxurious residential areas
Safe environment
Multicultural surroundings
Brickell is home to one of the largest shopping centers in the country, the Brickell City Centre. Located in the Brickell district of Greater Downtown, it is also very close to the Miami River. In other words,it will provide you with the ultimate shopping experience and you can enjoy many international restaurants and drink cocktails at trendsetting rooftop bars for instance.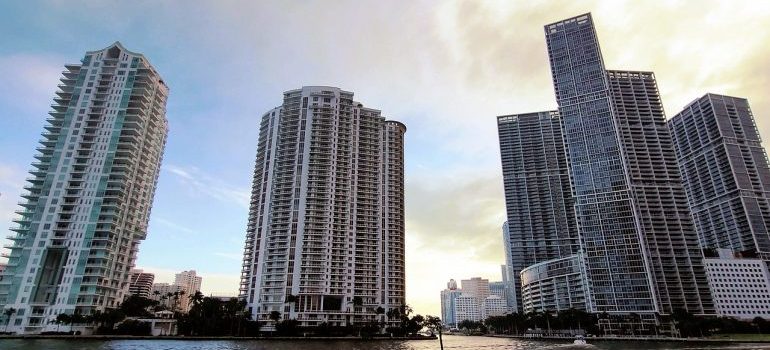 What is driving the growth in Brickell?  First and foremost, Brickell is very appealing to a cosmopolitan crowd. It is because of a large number of new construction apartments, trendy new bars and restaurants, and business opportunities. This means that many of the newcomers are from Central and South America mostly. Additionally, an increasing number of people are fleeing the cold weather and high taxes of the northeast.
Sometimes the Brickell financial district feels more like New York than Miami because of its ambition and fast-paced culture. Therefore, you can find everything you need to live, work, shop, and relax within a new populated neighborhood. So stop looking for reasons to move to Brickell this fall – they're literally everywhere. Instead, just look for moving companies Florida that can get you there. Enjoy a smooth transition to one of Miami's best and most popular neighborhoods; it'll only be the start of a great life.