When we talk about storage units, we often ask ourselves what can really be stored in a self-storage unit. You can store a lot of things in the storage unit, but you can't store absolutely everything. There are things that require a different approach and care than the one they can get by storing in storage units. That is why we have prepared this text in which we will reveal a total of 10 things that can and can't be stored in storage units. These are mainly things that require a different approach, packaging, and care. You can always get all the advice about storage from movers Kings Point FL. They will give you all the answers to your questions. And it will also provide you with the constant help you need when packing and storing your belongings.
1o things that can be stored in storage units
Have you ever thought about what satiety you can store in storage units? The correct answer is that you can pack and leave a lot. But not quite everything you want. So, we'll first single out 10 things you can store:
Artwork
Books
Boxes
Electronics
Furniture
Home decor
Musical instruments
Sports equipment
Wine
Seasonal items
These are just some of the things you can store in storage units. But before storing, all these things require adequate packing and preparation. So, before you start storing them, you need to prepare them. You can't just load them up and stay in storage. The things you store must first be clean. This is especially important when it comes to electrical appliances, such as kitchen appliances. It's important to clean all electrical devices to avoid creating unpleasant odors and moisture. You can always consult movers in Hialeah about the storage method. All items on this list require a different approach and packing, as well as different packaging. Therefore, when you decide to take such a step, we advise you to always consult with professionals in this business first. And let them help you.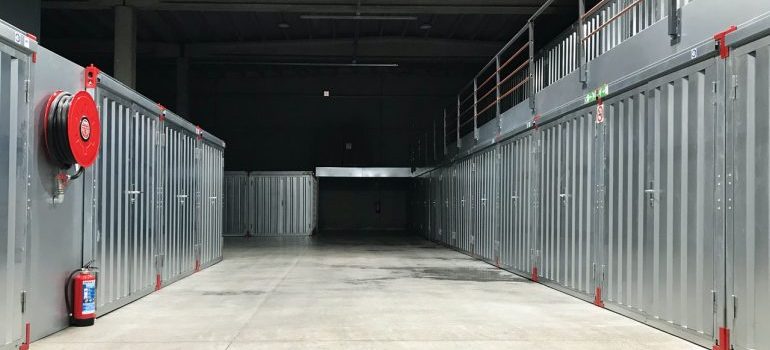 10 things that can't be stored in self-storage units
If you thought that you could store everything in a storage unit, you were wrong. It's true that there are a large number of things can go in storage, but there are still a few things which storage units are not suitable for. We have therefore singled out 10 things for you that can't be stored in storage units.
Food
Chemicals
Weapons
Explosive
Plants
Animals
Money
Items of great value
Flammable materials
Stolen things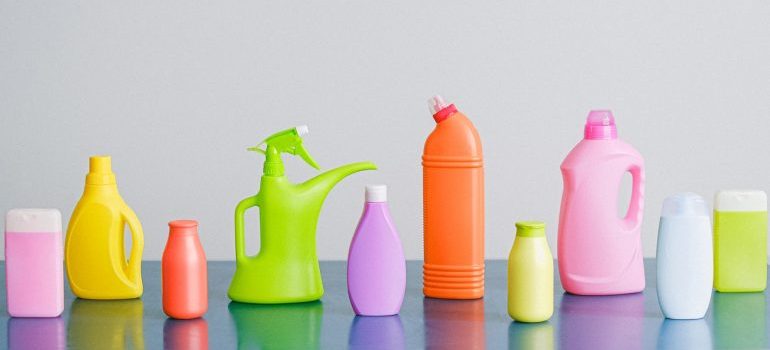 These are things that cannot go in self-storage units. Some of them cannot be stored due to their chemical composition, some for safety reasons, and some things are simply not intended for storage such as food, animals, and plants. Things like this need to be taken care of in other ways. If you have any questions or concerns or need professional help, you can always contact the movers Pembroke Pines. They can help you determine if your items fall into one of these two groups. But they can also help you store everything really properly and maintain their quality. They can also give you advice on what to do with things that are not for the store.
Prepare things that can be stored for storing in storage units
If your belongings belong to a group of things that can be stored in storage units, then you have no problem. Once you have worked out which group they belong to, you need to take care of them. Among the first things you need to do is find the right packaging. These can be mainly cardboard boxes, plastic or wooden boxes. Packaging needs to be high quality, durable and intended for storing things.
Once you find the right packaging, you need to prepare your things for storage. We have already mentioned that things like kitchen electrical appliances should be clean and dry. But not only them, but all the things you want to store it's desirable to clean beforehand. Depending on the quantity and type of things you pack, you need to get packaging. The packing is similar to the moving process. So, it's necessary to pack in order, not to mix things and mark the boxes. All things in storage should be neatly packed, so, that you avoid clutter, and even have easier access to things.
Take care of things that can't be stored in self-storage units
If you have things that belong to a group of things that you cannot store, then you need to find another solution for those things. There are still a lot of things you can't store, such as medicines. You can dispose of them in special bins in pharmacies, which are there for drug recycling. When we talk about plants and animals, these are things that generally have no place in storage units. You can always give the plants to someone or plant them in a park or donate them to a garden center. While the animals can also be given away or placed in an animal shelter. These are some of the most ideal and easy solutions that will not take much time.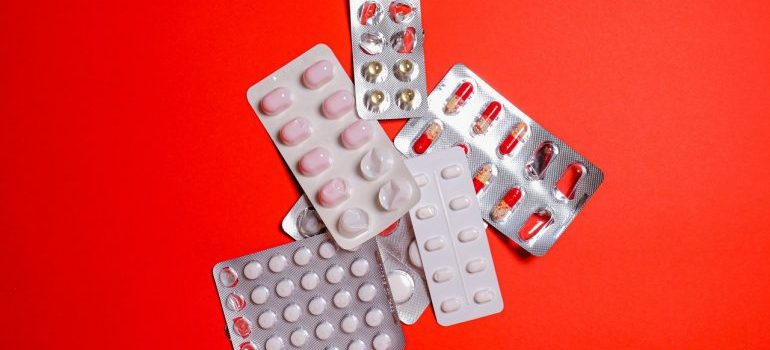 Chemicals and other flammable liquids and items must never be stored in a self-storage unit. Such things are very dangerous and can cause catastrophic consequences, from fire to pollution. So, you risk other things but also the employees who work there. Movers FL can help you destroy things like this in the proper way. Spilling them into the sewer is also not the solution. So, always consult professionals when you are unsure.