Moving to Florida can be a dream come true, especially if you make the moving process stress-free. In order to organize your relocation to Coral Gables, you will have to make a timeline of your move. This city has a lot to offer to families and business owners. However, starting a new life here will require some sort of planning. Before hiring a reliable moving company like City Movers, take a look at the following guide. Here's how you can organize your relocation to Florida, one week at a time.
What is the best time to hire professional movers?
When planning the moving process, not everything can be done during the same week. You will need to handle some aspects of the move at least 6 weeks before the moving day. On the other hand, emptying the fridge and packing your furniture will be impossible to do 2 weeks before the move. These, and some other tasks you will have to handle at the last minute. 
Whether you have enough time to prepare for the move or not, hiring Coral Gables movers will be the best solution. While you are planning your relocation to Coral Gables, professional movers will do all the hard lifting parts of the move. Keep reading to find out how to make the best timeline of your moving process.
What to expect from the timeline of your relocation to Coral Gables
If you have enough time to prepare for the arrival of your residential movers, the following timeline will help you organize better:
Six weeks before moving – inform everyone about the move. Also, you should set the moving date and hire professional movers. If you are relocating to a big home, this is the last moment to start planning the packing process.
Four weeks before moving – start packing inventory you rarely use. Declutter your home, sort out, and decide which items to put in storage. Make a moving budget and calculate your moving costs.
One week before the move – this will be the best time to do last-minute packing. If possible, clear out all the rooms except one with the moving boxes. Clean your home in detail.
On a moving day – if you are moving with your family, make a list of important tasks. Empty the fridge, pack your children's toys and unplug all electronic devices. In case you hired local movers Florida locals recommended, you can supervise them during the loading process.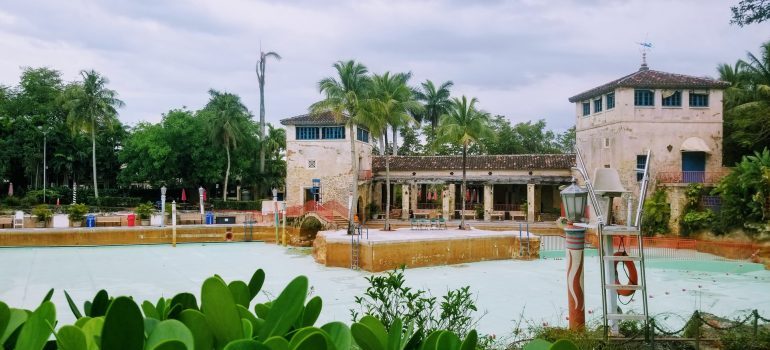 Organizing a last-minute move to Coral Gables
If you don't have time to plan moving to Coral Gables step-by-step, you can always organize a last-minute move. This process will be easier once you book a reliable moving company. Keep in mind that last-minute moving services could cost you extra money. For this reason, don't forget to calculate the costs of your relocation to Coral Gables in advance.