If you are thinking about investing in rental properties in Miami, you should know which are the best neighborhoods for this. Some places might have beautiful houses and apartments, but prices might be too expensive. However, once you find the right one, you can maximize your return. Especially in a city like Miami. The economy here is thriving, with new job opportunities attracting people from all over the USA. And not to mention the perfect weather all year round and beautiful sunny beaches. It is a city that has something for everybody. According to the latest data, now is the perfect time to spend some of your hard-earned money and invest. City Movers have prepared a list of neighborhoods that are good for investing in rental properties. With minimum effort, you will soon benefit from a satisfying profit.
If you are planning on investing in rental properties in Miami then you should look closely at Wynwood
This neighborhood is a place where artists feel right at home. It just between Allapattah and Edgewater, with the beach just a short trip away. Wynwood has become one of the hottest districts. It is full of galleries, and cafes, and bistros. In the last few years, local movers Miami have noticed an increase in people moving here. It is because the housing prices here are more affordable compared to other districts. Unfortunately, this is the case only if you are thinking about buying. Renting is still too expensive for most young people who would love to relocate here. It is at this moment at the staggering 2.500 dollars per month. But the good news is that if you are thinking about buying you will not have to wait for long. New housing properties are popping up all the time.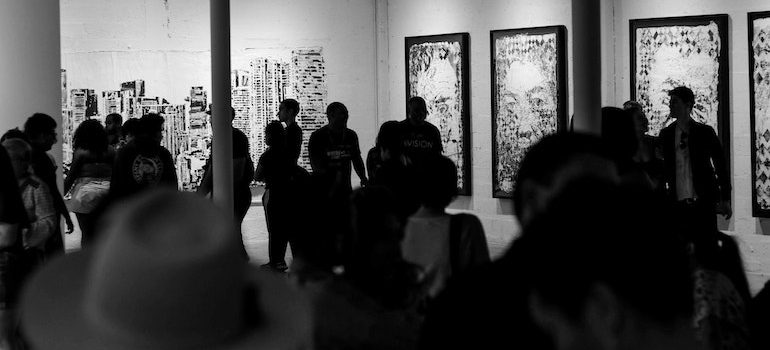 Little Haiti is the perfect neighborhood for investing in rental homes
Little Haiti is the most culturally diverse district in the whole of Miami. In 1970 there was an influx of Haitian immigrants that settled here. And soon after, they were joined by residents of other Caribbean counties. A lot of people who enjoy the diverse culture and spicy foods have decided to call this place home. Even from other Miami neighborhoods, people are moving here. With the help of movers Parkland FL, plenty of its former residents are now living closer to the beach. Also, a lot of famous city galleries have relocated here. So if you are thinking about investing in rental properties in Miami, Little Haiti a perfect. The prices per square foot are one of the lowest in the country. And with so many people interested in living here, renting prices are skyrocketing.
Edgewater is quite affordable if you are looking to invest
The newly emerging district of Edgewater has become perfect for real estate investments. This beach-located neighborhood is perfect for anybody looking for a beautiful view of the ocean. There is a considerably large pool of diverse types of properties you can choose from. For families, there are multifamily condos and upscale single-family homes. Movers in Kendall FL, always advise their customers to research well before choosing the property to buy. But with Edgewater, you can not make a mistake. A lot of new condos have been built on the waterfront. And there are new popping up every day. And with such a high-end location renting prices are high. To rent a home in Edgewater, you will need to spend 4.000 dollars a month. And to buy it you would need a budget of around 700.000$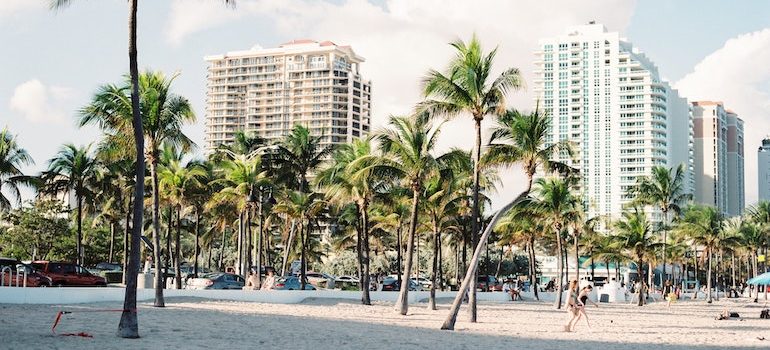 Design District is a goldmine for housing investment in Miami
Design District is has been compared to New York's Soho. It has the same high-end vibe that attracts a lot of visitors. If you live and breathe fashion, this is a place to be. With its many showrooms and boutiques, it stands as a world center for fashion. People from all over the world come here to shop and enjoy beautiful designer clothes. And plenty of them decides to call this place home. So there are a lot of opportunities to earn passive income on renting a property. So if you are looking to invest and get some easy money, you should most definitely not miss this prospect.
Head to Downtown Miami if you are looking to buy rental properties
Downtown Miami is the business hub of South Florida. It is because, unlike other counties, Florida does not have income taxes. And with so many job opportunities it is a perfect place for young people to work and enjoy the beach. So investing here is a good idea. Because there will be plenty of people interested in renting. However, other points of interest attract visitors from all over. Plenty of world-famous restaurants have opened branches here. Making this place a haven for food lovers. With so many properties available, you will have to do a lot of research. There is a variety of different housing properties to choose from.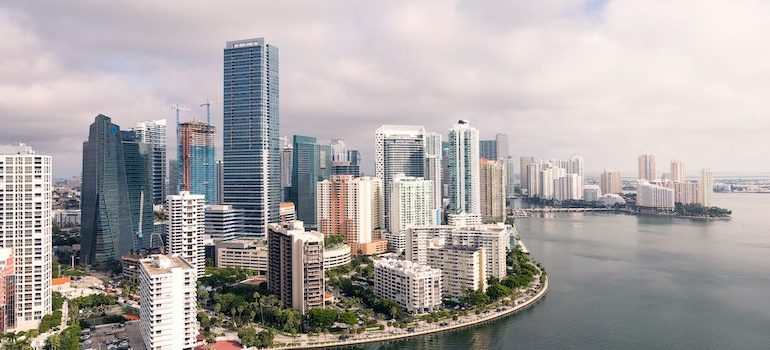 It is now a perfect moment for investing in rental properties in Miami
Every year there is a steady influx of people wanting to live in Miami. With its beautiful beaches, sunny weather, and plenty of job opportunities, this has become a top spot for renting a home. Likewise, the State of Florida is one of the rare places where there are no income taxes. Therefore now is the perfect moment to start investing in rental properties in Miami. However, conduct detailed research before committing. Some neighborhoods are cheaper than others. But there is never a shortage of homes that are affordable and located in rent-expansive districts.