Living in Boca Raton means enjoying beautiful beaches and warm weather. But it also means facing hurricane season every year. Preparing your home for hurricanes isn't just a good idea—it's a necessity. Hurricanes can cause severe damage, from flooding to broken windows and even structural issues. Being prepared can make a big difference. It can keep you and your family safer and help reduce damage to your home. Don't wait until a hurricane warning to start taking action. The time to prepare is now. By following proper guidelines, you can protect your home and prepare your Boca Raton home for hurricane season.
Hurricane season in Florida
If you're moving to Boca Raton, it's essential to know that hurricane season in Florida typically runs from June 1 to November 30. Being aware of this timeline is crucial. Starting your preparations early gives you a better chance of securing necessary supplies and making the needed home improvements. Stores often run out of essential items as a storm approaches, and contractors get booked quickly. Don't get caught off guard. Use the months leading up to hurricane season to get your home and family ready. Knowing the timeline and preparing in advance can help you face the season with confidence.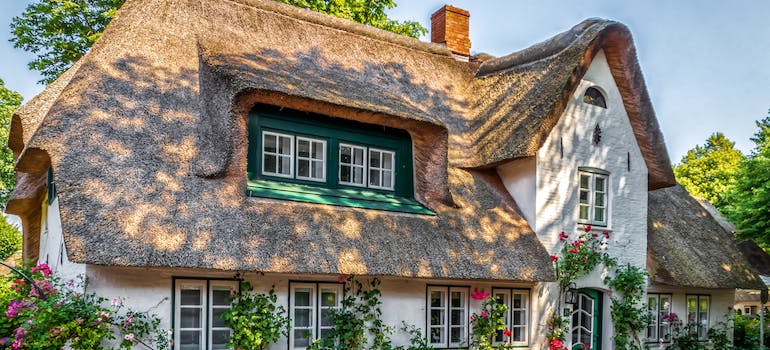 Evaluate your home's vulnerability
After one of the moving and storage Boca Raton companies has relocated you to your new home, take some extra time to evaluate your new home's vulnerability to hurricanes. Knowing the weak points of your home can save you from future headaches and costly repairs. Pay close attention to four key areas: the roof, windows, doors, and garage. Your roof is the first line of defense against heavy rains, so make sure it's sturdy. Windows and doors should be well-sealed and reinforced to withstand strong winds. Don't forget your garage. A vulnerable garage door can compromise the entire home's safety.
Safeguard your home's exterior
As many representatives of moving companies Boca Raton suggest, safeguarding your home's exterior against hurricanes should be a priority. Start with reinforcing your roof. A sturdy roof can prevent water damage. Next, focus on windows and doors. Consider installing storm shutters or impact-resistant glass to withstand high winds. Don't overlook your outdoor space. Secure or store outdoor furniture, potted plants, and other items that could become airborne in a storm. These steps are crucial for ensuring that your new home is as secure as possible during hurricane season.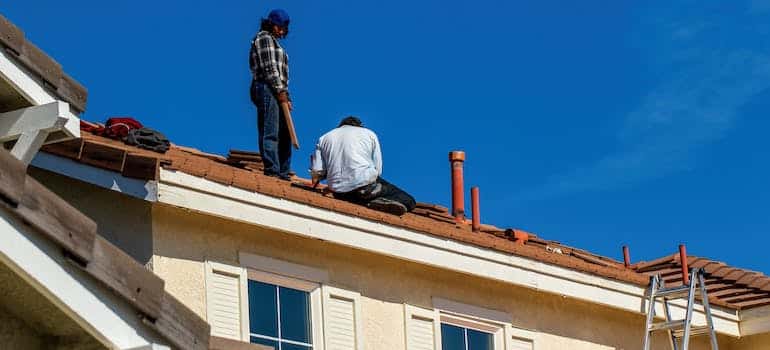 Secure your home's interior
Securing your home's interior for hurricane season is as important as securing the exterior. Minimizing risks inside the house is just as vital as protecting the exterior. Move valuable items and electronics to higher floors to avoid water damage from possible flooding. Speaking of electronics, it's a good idea to unplug them before a storm hits. This can help prevent damage from electrical surges caused by lightning. By taking these steps, you can enhance your home's resilience against hurricanes and give yourself greater peace of mind during the stormy months ahead.
Stock up on emergency supplies
The same as you would pack the essential bag for your relocation with moving services Boca Raton, one of the important tasks is to stock up on emergency supplies for hurricane season. A well-prepared home can make a world of difference when a storm hits. Here are some of the essential items you should have on hand:
Water and non-perishable food: Keep at least a three-day supply for each family member. Canned goods, granola bars, and bottled water are good choices.
Flashlights and batteries: Power outages are common during hurricanes. A reliable flashlight can make navigating your home much safer.
First-aid kit: This should include basics like band-aids, antiseptic wipes, and over-the-counter pain relievers. You never know when minor injuries might occur, especially when you're confined to your home.
Don't underestimate the importance of a well-stocked first-aid kit. In addition to treating minor injuries, having essential medical supplies can be crucial if it's difficult to get immediate medical attention during a storm. Think of items like prescription medications, gauze, and even a manual on basic first aid procedures. Being prepared gives you an upper hand in a difficult situation and allows you to focus on keeping yourself and your family safe rather than worrying about what you lack.
Creating an emergency communication plan
Creating an emergency communication plan is an important step in preparing for hurricane season. When a storm hits, regular communication methods like cell phones may not be reliable. That's why having a plan can be a lifesaver. Make sure each family member knows how to reach one another in different scenarios. For example, you could designate a family friend who lives out of the area as a point of contact. Everyone can call that person to report their status.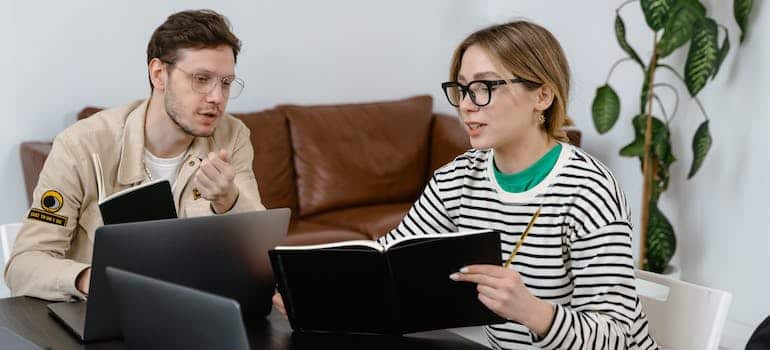 Setting up a safe meeting point is another key part of your plan. Choose a location that's easy to get to and less likely to be affected by the storm. It could be a local community center or a relative's house that's outside the high-risk zone. Make sure everyone knows how to get there, even without using GPS.
Prepare your Boca Raton home for hurricane season on time
Being prepared for hurricane season is not an option. It's a necessity, especially in Boca Raton, where storms are a regular occurrence. We've covered essential topics, from reinforcing your home's exterior to stocking up on emergency supplies. Acting on these tips before hurricane season starts can make a significant difference. It helps to reduce risks and can also give you peace of mind. Preparing your home doesn't just protect your property. It ensures the safety of you and your family. Don't leave it to the last minute. The sooner you start preparing, the better equipped you'll be to face any storms that come your way. Therefore, make sure to prepare your Boca Raton home for hurricane season on time.