Living near a beautiful beach can feel like paradise, and Florida is a perfect place to fulfill that dream. With so many wonderful cities, it can seem impossible to pick an ideal place to live. Hallandale Beach vs. North Miami – both filled with sun, bright colors, sandy beaches, and a lively atmosphere. This guide will help you choose the best fit for your lifestyle. Whatever your pick is, moving support is always around the corner with the best Florida movers!
What do these two cities have in common?
All that vitamin D
Firstly, both Hallandale Beach and North Miami provide heaps of vitamin D! You can soak in the sun 365 days per year, even during winter. Florida climate is perfect for those who love warm weather throughout the year, so no need to pack your winter coats and fuzzy blankets when you move. Also, you can expect to get a perfect tan during summer days, lying on one of the many sandy beaches that both cities have to offer. What's not to love there?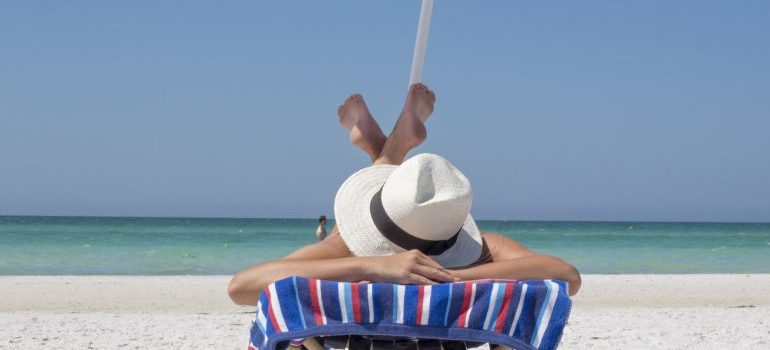 Smaller is better
If you're a lover of smaller cities, these options are perfect for you! Both towns are fairly smaller in size when compared to other huge Florida cities. The chaos and traffic can be overwhelming, so moving to a quieter place is ideal. You can enjoy the peace of your own home, but still expect a lively atmosphere when entering the city centers.
Hallandale Beach vs. North Miami: How are they different?
North Miami – a convenient city for adventure lovers
A suburban city located about 10 miles north of Miami. With about 60.000 residents, it's a perfect mix of small-town vibes and big-city opportunities. Apart from affordable movers North Miami, here are just a few of the things North Miami has to offer:
Oleta River State Park. Florida's largest state park which surrounds the natural Oleta River. From having picnics by the river to canoeing and kayaking, this park has endless activities for nature lovers. Be sure not to miss out on some mountain biking – the park enjoys some of the best wilderness trails for cyclists in the USA.
The Arch Creek Park. History lovers will enjoy The Arch Creek Park the most. It has a museum dedicated to Indian artifacts dug from the grounds, and it is perfect for archaeological and historical study.
Water sports paradise. With very accessible beaches, you can expect to spend the whole day enjoying many of the activities North Miami has to offer. Surfing, kayaking, waterboarding, boating – there is something for everyone! Even if you don't own a boat, you can easily rent one for a low price.
Convenience. Located only about 10 miles from Miami, the city is the ideal place to come home after a hard day at work in one of Miami's big companies. Craving some busy city atmosphere – Miami is just around the corner. Need a break from all the chaos – North Miami is always waiting for you.
Nightlife. If your perfect Friday ends with having drinks with your friends, celebrating the end of another working week, North Miami is the fit for you. Live music, cozy bars, cinemas, sports pubs, all in one city.
Food, food, and more food! North Miami is home to many different cultures and nationalities. The best part about that is all the different cuisines you can try while living there – Asian, South American, Italian, and many more. Why not explore a different traditional dish every week?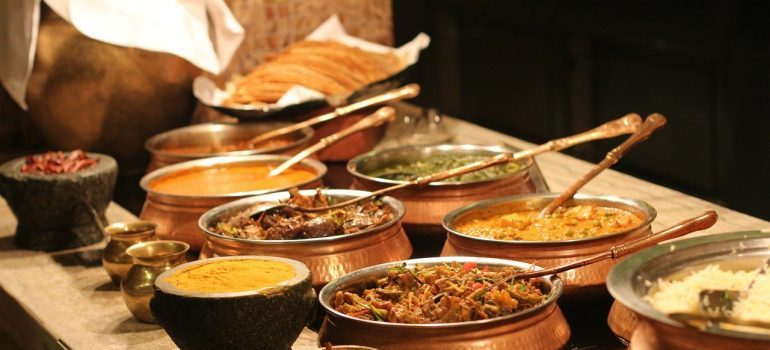 Hallandale Beach – the comfy "City of Choice"
Hallandale Beach is a city in the southern part of Broward County, Florida. Although it's less populated than North Miami, it has the fastest-growing population in the county. If this city peaks for interest after reading this article, make sure to call one of the best moving companies in Hallandale Beach and start your journey today!
Comfort. The city is a bit smaller than North Miami, and it's the perfect place to raise a family and live a comfortable life.
Business opportunities. Hallandale Beach's motto is "Progress. Innovation. Opportunity." It is also called the "City of Choice." And for a good reason! It is home to a significant financial district, with many companies, offices, banks, and endless job opportunities. If you plan to work in a big firm or start your own business, Hallandale Beach is an ideal place to start.
Easy-going weekends. After a hard week of work, nothing sounds better than a relaxing weekend with your friends and family. The city offers a range of outdoor activities and sports like tennis, swimming, boating, and other water sports. On the other hand, if you are not a sports lover, you can enjoy some shopping or a casual dinner with a few drinks.
Gulfstream Park. It is one of the most important places for hosting horse races in the United States. Besides enjoying the races, the park is also a concert venue with many famous artists performing each year. The tickets sell out pretty fast, so make sure to grab yours on time once you move!
Big Easy Casino. It was once a greyhound racing that hosted the World Classic competition. Today, it's a casino with more than 900 slot machines and other equipment for entertainment.
Hallandale Beach vs. North Miami – What will be your pick?
Now that you know more about these two beautiful cities, it's time to choose the best place to move to in 2022. In this case, there isn't a wrong choice. You can find something to do in both cities, and it's only up to you to pick the one that suits you more. Whether you're a fan of lively nightlife, adventures, and tasty food, or a more relaxing atmosphere with beautiful parks and job opportunities, you can find your ideal place to move to. No matter your choice, always keep in mind that support is only one call away with City Movers! Start your new life now.