Have you always dreamed about living in a sunny place, next to breathtaking beaches and architecture? At this point, you have already packed everything, and you are thinking about what to do when you arrive in West Palm Beach, FL. Close to the winds and waves, this affordable city offers you a variety of interesting activities and sights. If you still haven't fallen in love with it, you will definitely after reading our article and visiting all of these amazing places. Your favorite City Movers put together a list of all of the exciting and fun things to do in West Palm Beach, FL when you arrive. From gorgeous beaches to the busy nightlife and family fun activities, West Palm Beach, FL is waiting for you.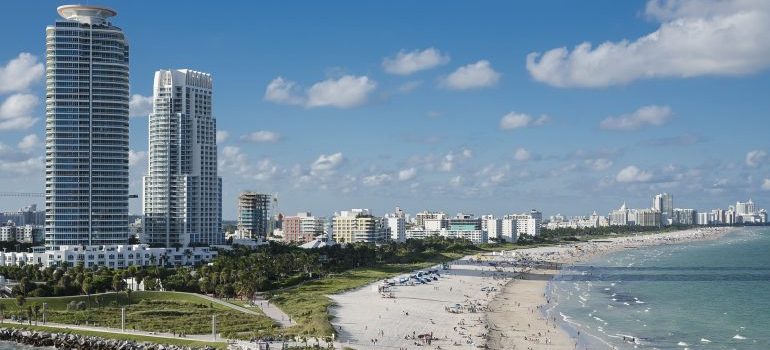 West Palm Beach, FL: City overview
Every year, thousands of people travel across the country and around the world to settle in Florida. It may not be for everyone, especially due to the heat all year round, but they definitely keep our movers West Palm Beach busy. One of the benefits of moving here is the low cost of living. Although it is quite close to Miami, Fl, it makes it affordable for its residents. If you are starting fresh and looking for a new job, West Palm Beach FL offers employment opportunities in many different sectors. At the end of the working week, you can always take advantage of a fast and close weekend getaway in other nearby Florida places due to its attractive location. Additionally, fishing, enjoying the beautiful lake, visiting art museums, or shopping is something that can be yours. So here are some of our recommendations that you can check out.
Visit Rosemary Square for a relaxed luxurious day
After using packing services Florida offered you, a lot of your belongings are probably still packed in boxes. Maybe you don't want to unpack everything right away or even do the laundry. If you are eager to go outside and explore the city, don't worry! Rosemary Square offers you a lot of options for shopping. From unique antique stores to elegant shops in the heart of West Palm Beach. After a long and exciting shopping day, you can relax and dine in one of the best restaurants there are. If you are looking for some evening fun activities, there are a lot of theaters, music, and art events that you can explore. Rosemary Square is a perfect place for a memorable luxurious day in West Palm Beach, Fl.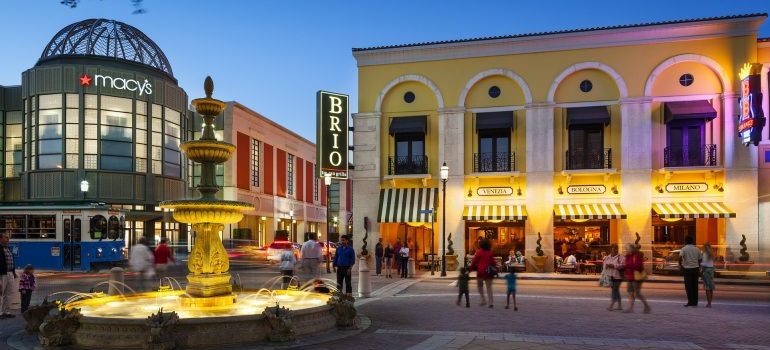 Organize a family trip to the McCarthy's Wildlife Sanctuary
If you relocating with children, then McCarthy's Wildlife Sanctuary is a perfect place to visit. Educating your children about wildlife and spending a day in nature is wonderful. In this sanctuary, you can see over 200 South Florida animals, such as tigers, lions, monkeys, birds, etc. These tours are guided, so you will have a complete experience and interact with wild animals. Your children will learn more about the animal's habitat and life, and learn about the importance of rescuing animals. It is a lovely opportunity to make memorable photos and let your kids come close to these animals. They will thank you for putting this place on your list of fun things to do in West Palm Beach, FL
South Florida Science Center and Aquarium is one of the things to do in West Palm Beach FL with your family
Speaking of family tours, your children and even you will love these exhibits. More than 50 exhibits and events feature:
3,000 square foot aquarium,
the first public planetarium in the area,
dinosaurs and reptile role-play events for children,
mini golf courses for a relaxing afternoon.
There are multiple activities organized for children of various ages. You can spend a relaxing family day without worrying too much about them being bored. The Science Center should definitely be on your visit list and through these events. You and your children will learn that science is fun.
Visiting West Palm Beach Green Market is one of the best things to do in West Palm Beach FL
It is time to take out your fridge and stove from the storage unit and start preparing delicious meals. There is nothing better than picking your own fresh ingredients from the market. One of the best US farmer's markets is right here in West Palm Beach. The whole community is provided with fresh fruits and vegetables and other organic products. However, it is not a place only for buying food. This is also an enjoyable place where you can have a picnic, walk your pets and talk to some locals. They will give you a lot of useful recommendations about your new hometown. While you choose your dinner ingredients, your kids can enjoy by the water.
John D. MacArthur State Park
The only state park in Palm Beach County is a hidden treasure that has been preserved for years. While staying here, you can discover amazing plants and animals when going on a hike. You can go swimming, snorkeling, or simply paddle a kayak. The possibilities are endless. You can talk to the organizers and find out more about their summer camps and school programs. Your children can learn a lot about marine life and the environment. Whatever you choose, we guarantee fun!
Relocation worth the risk and adventure
Rest assured that relocating to Florida may be the best decision you have made. If you want to do something new every day for months, you actually can! Although being a tourist destination, this city offers incredible natural attractions. Many people would think that all you do is go to the beach and sunbathe. On the contrary, huge areas of paths and trails for hiking and biking are waiting for you to explore. We hope that by the end of this article, you already have some fun things to do in West Palm Beach, FL on your list.