Miami is a large area with a lot of people, companies, and attractions. The city also has a variety of interesting neighborhoods. With so many alternatives, deciding where to live in Miami might be difficult, especially if you're relocating from outside of Florida. Movers Miami can assist you in your relocation and make it go smoothly. Of course, before you start looking through advertisements for your dream Miami home, consider what Miami neighborhoods have and make a list of the best places to retire in Miami.
Miami's bright beaches and mild winters have long attracted retirees who previously worked in colder climates. Many communities have cheap property prices, making places in Miami an economical option to migrate. In addition, there is no state income tax in Florida, which might help retirees with taxable income. According to research, Florida is the desired spot to retire due to the low cost of living and closeness to the beach.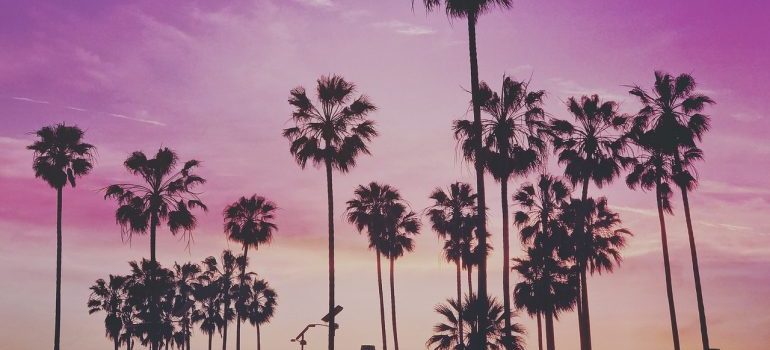 But which areas in Miami are the best for retiring and enjoying your senior years? In order to determine the top areas to retire in Florida in 2022, we must examine major parameters to assess many factors, such as cost of living and even the amount of activities, such as fishing piers and museums. Here are some places to retire in Miami that might help you decide where to move and enjoy your retirement.
1. Coral Gables tops the list when it comes to places to retire in Miami
Coral Gables, located less than five miles southwest of Downtown Miami, is one of the most beautiful and renowned communities in the region. This place retains its distinct and historic character. The city's Mediterranean-style architecture, fountains, and European-style piazzas make it easy to forget you're in the middle of a huge metropolitan region. Many big companies have their headquarters here, attracting thousands of individuals from all over the world. Even though Miami's notorious traffic is only a few minutes away, the atmosphere in Coral Gables is considerably more tranquil.
If you are considering the best places to retire in Miami, Coral Gables is one of the best choices! In order to enjoy your retirement and not worry about the process of the relocation itself, consider hiring one of the best movers Coral Gables. They will listen to your requirements, make an honest appraisal, and deliver the services you require. With these movers, there are no hidden expenses, no exaggerated prices, and there is always something more with them. 
Coral Gables has an average cost of living of $1782, placing it in the top 17% of the world's most expensive cities. The city was ranked 1423rd (top 15%) on the list of greatest places to live in the world.
2. Hollywood
We're all aware that Holywood is a fancy place. It has become a shorthand reference for the United States film business and the individuals who work in it. Holywood's wealth of local parks and forests provide the ideal balance to city life. Numerous properties in the neighborhood have unrivaled vistas, which adds to the area's allure. Sporting facilities abound, with Holywood Yacht Club catering to aspiring sailors. Downtown Hollywood is a thriving commercial, entertainment, and arts district with a diverse range of retail, restaurants, and entertainment options for retirees, all within walking distance. If you are interested in spending your retirement years here, consider hiring movers Hollywood FL, that can help you have a stress-free and smooth relocation.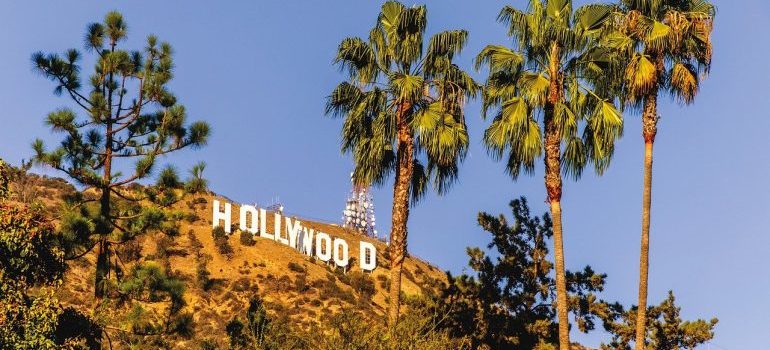 Florida has no state income tax, making it one of the least taxed states in the US! This implies that if you work in Florida, your paycheck will be tax-free except for federal income taxes. This will increase your take-home earnings and give extra money for essential living expenses.
Hollywood is also extremely tax-friendly for seniors, as there are no taxes on retirement or pension benefits. This place, on the other hand, has a 6% sales tax that applies to the entire state. Food, medical supplies, and agricultural production materials are among the many products exempt from this sales tax. Property taxes are somewhat in line with the national average.
3. Miramar
Miramar is a city in Broward County, Florida. It is a prominent city in the Miami metropolitan area, which has a population of more than 6 million people. Miramar Beach is full of towering, white-washed hotels and condominiums. Neighborhoods are green and well-kept, with many sidewalks. Pastel-colored bungalows, a variety of condominiums, Mediterranean-style mansions, three-story single-family houses with triple-decker balconies, and other housing options are available.
Miramar is largely residential since it serves as a residential location for commuters who drive to the Fort Lauderdale/Miami region for business and other purposes. If you are thinking about the best 
places to retire in Miami
, and if you genuinely want a stress-free transfer, you could hire experienced 
Miramar FL movers
. Since moving is a major undertaking, you are likely to require the aid of professional movers to have a successful relocation. You may enjoy that flawless moving experience with City Movers. They have the experience, knowledge, and passion to make your relocation as simple and painless as possible.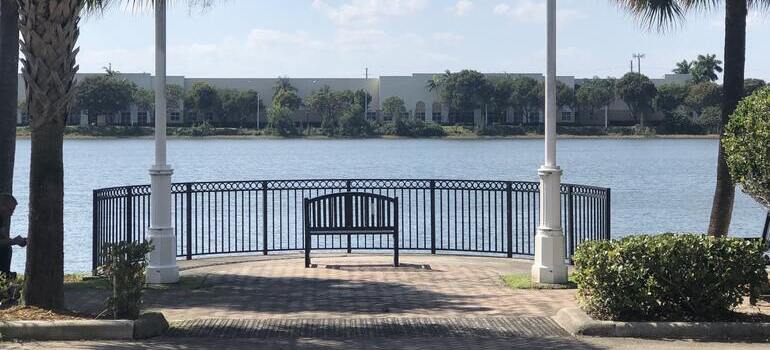 In general, the cost of living in Miramar is slightly higher than the national average, particularly when it comes to food, petrol, and utilities, which vary depending on the time of year. In the city, the sales tax is 6%. Renting an apartment is a little pricey, with one-bedroom apartments averaging roughly $1,000 per month, without including utilities.
4. Davie is one of the best places to retire in Miami
When deciding where to live in Florida, there are many beautiful cities to pick from. Davie is undoubtedly one of them. It is a little city, yet it is in a fantastic position since it is close to Hollywood. If you've been thinking about the best places to retire in Miami, you've come to the correct spot. Of course, what you will need is a team of movers in Davie FL. With this team, your Davie move will become simple and even enjoyable! All you have to do is pick up the phone and contact them! They are eagerly awaiting your arrival to make all of your retirement movement fantasies a reality!
The first thing you should know about Davie is that it has a variety of fantastic neighborhoods to select from. The majority of the communities provide everything you need. Even if anything is lacking, the city is small enough that you can easily go from one end to the other. There are no traffic jams in Davie, so you won't have to worry about what time it is or if you are running late.
One of the most significant elements to consider when deciding where to relocate is 
the cost
. The cost of living varies from one location to the next. If you are thinking about relocating here, you should conduct a lot of research before making a decision. This is solely due to Davie being one of the most expensive cities in Florida. It is an elite city. There are a lot of wealthy families who live here. It is due to Davie's calm and quiet demeanor.
5. Kendall
If you're thinking about relocating to Kendall and wondering if it's a wise idea, you should know that the relocation has both advantages and disadvantages. That is why, before hiring movers in Kendall FL, you should do your research. It could assist you in gaining a better understanding of living in this place and making the proper selection. Kendall is a popular destination for folks looking to relocate to Florida. If you are thinking about spending your retirement days in a popular and quiet place in Florida, Kendall is one of them.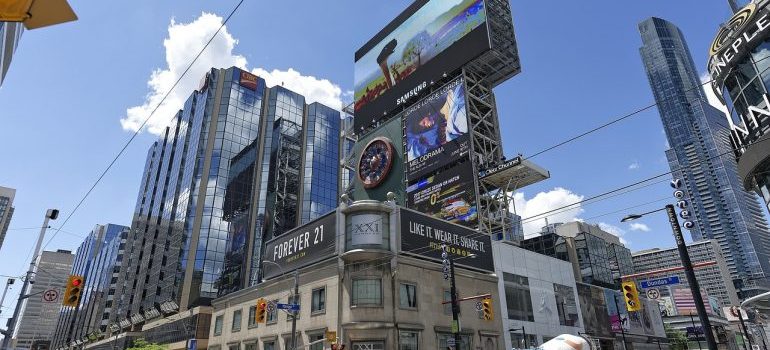 Kendall is becoming increasingly popular as a place to live for a growing number of people. Naturally, more people means more traffic. As a result, 
severe traffi

c
 is one of the drawbacks of relocating to Kendall. Even if you are not far from the seaside, you will have the impression that you are. Kendall might not be the best area for people who intend to go to the beach every day. It is a family-friendly community, which means that it might be quite suitable for retirees.
6. Hialeah
Moving to Hialeah, even with the assistance of movers in Hialeah, like every other city, has its advantages and disadvantages. Hialeah has a few drawbacks that may be dealbreakers for some of you. When it comes to moving in or out of Hialeah, you can rely on the skilled movers and packers at City Movers. They have the experience and knowledge to transfer you fast and safely. Some of the services they provide in and around Hialeah include:
Local and long-distance relocation
Residential and Commercial Relocation
Government Moving
Services for Packing
Piano Services

City Movers have the skills and services to get you to Hialeah quickly and safely.
The beaches in Hialeah are the first and most impressive feature of the city. So wonderful that people come from all across Florida simply to see them. One may argue that any beach is beautiful, yet some have a certain spirit that is difficult to understand or convey. It's one of those things that you have to witness and see for yourself. Only then will you realize how incredible they truly are. Aside from the beaches, there is an abundance of outdoor activities that are simply too enjoyable to pass up. Water skiing, surfing, gliding, deep diving, snorkeling, and swimming are some of the activities available. It has something for 
everyone
, from the most inexperienced to seniors.
However, as in every other city, not everything in Hialeah is perfect. These disadvantages may not be significant enough to deter you from hiring Florida movers, but they are significant enough that you should be aware of them. Hurricanes are the first thing that comes to your mind. Hialeah is a city that has been significantly damaged by hurricanes, and they are not uncommon. People in the neighborhood are used to having to relocate during hurricane season.
7. Miami Beach
Miami Beach is a long island in the Atlantic Ocean east of Miami. This place is a great area to visit and reside in because of its white sandy beaches and nonstop entertainment. If Miami Beach could be described in one word,
many inhabitants would say it is not dull
, which may explain why the city is such a popular holiday destination. However, whether or not moving to Miami permanently is good for you is dependent on several things. But, before you pack your belongings and contact
Miami Beach movers
, familiarize yourself with the Miami Beach areas and transportation choices.
The cost of living in Miami Beach is
quite expensive
due to housing expenditures. However, the low taxes in Florida may assist to offset some of the gaps. There are a few ways how taxes affect Miami Beach's cost of living, such as the following:
In Florida, there is no state income tax, which might save you hundreds of dollars. 

You will, however, be required to pay Federal income taxes.

Miami's sales tax is 7%, which is slightly lower than in the rest of the country.

The amount of property tax varies based on the municipality. 

In general, if you pay your property taxes on time, you will receive a reduction.
8. North Miami
Miami is one of the most popular places to retire in Miami and the United States, and living there means you'll always be in the thick of things. If you're new to the region, you might be curious about what to anticipate when you arrive. To make your relocation to North Miami go as smoothly as possible, make sure to choose the right movers North Miami FL. These movers are chosen on professionalism and hard work. They take the protection of your belongings seriously and individually educate our employees to the highest industry standards. Furthermore, each of their North Miami team members is meticulously screened, and they ensure that all of their staff are verified moving specialists who will complete your moving assignment to your complete satisfaction.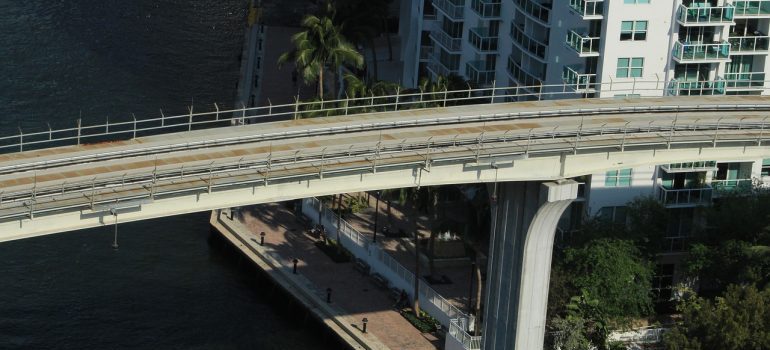 Regardless of where you reside, there's a strong chance you'll drive to work, stores, and restaurants. While public transportation is accessible, inhabitants in northern Miami do not use it. Everyone appears to be a driver, but not everyone is a good driver. As a result,
traffic may be a challenge for inhabitants of this city at times
, especially if you live in one of the city's busier areas. Before relocating, it may be in your best interest to conduct some research on
traffic patterns
in various regions of the city.
9. Pembroke Pines
Pembroke Pines is a city in southern Broward County and is a Miami suburb. This place is noted for its dedication to the arts and culture, superb schools, an exciting South Florida lifestyle for people of all ages, cultural variety, abundant parks, and forward-thinking in an ever-changing world. It is one of the best places to retire in Miami. However, before you choose this place, the best thing to do is hire professional movers Pembroke Pines. Moving is a difficult process. In truth, every type of relocation necessitates careful planning and preparation. However, there is no need to be concerned! When you hire real expert movers, moving may be simple and stress-free. The local movers in Pembroke Pines are dependable and will ensure that your belongings arrive at their destination on time, safely, and in one piece.
Last 

thoughts on the best places to retire in Miami
After all, you might wonder where the finest spot to retire in Miami is? It is entirely up to you to consider what you want from the next chapter of your life. What do you want to do with your free time? What are you prepared to put up with? Answers to such questions can assist in guiding you and your decision-making process. Before making any substantial commitments and decisions about the places to retire in Miami, it is usually a good idea to visit a destination, ideally at different periods of the year. Modern tools, such as online short-term rental services, make this possible like never before. Making local friends and community relations is the greatest method to determine if the lifestyle is right for you.