In general, Miami and Florida are some of the most popular and vibrant places to live in the entire US. There are many different kinds of neighborhoods in the entire Miami that can suit different needs. For example, South Miami or Pinecrest are beautiful for families. On the other hand, there are many different parts especially suitable for your professionals. People say that Miami is a City of Dreams for a good reason. Most people would like to have a property in this Floridian area. If you are among these people, then hire some great Florida movers to help you relocate here. If you plan to live and work in a certain area, you need to consider all the factors. That means comparing the prices of rent, ling costs, etc. Therefore, read this article to find out about places to live if you work in Downtown Miami.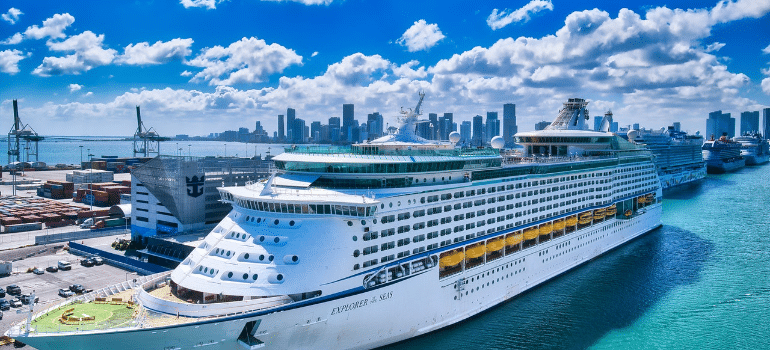 South Beach is one of the good places to live if you work in Downtown Miami
If you have recently started working in Downtown Miami, then you need to find a place to live that will be your comfort zone. Most people tend not to spend too much time commuting to and back from work. Therefore, let's start with South Beach. This is an iconic living destination for many people who work in Downtown Miami. It has public transportation which you can access easily. Therefore book your Miami movers so you can get into this sunny, warm, and always on the move area. You can find here plenty of options for traveling such as trolleys, monorails, and buses. If you are a young professional with a family, there is a great educational system here for your kids. Finally, living in this area, you will have the option to visit plenty of restaurants, malls, and other businesses. The average rent in this area is $1,400.
Downtown Miami is the obvious choice
Bienvenido a Miami! Close to the Miami River, this is a cultural and financial center of Miami. And also, it is a great place for young professionals to live and work. This is at the moment the fastest growing area in entire Florida. Recently there have been renovations, constructions, and innovations in this area. There are many different high rises in popular Miami architecture. Therefore, get your movers Kendal FL to help you move into one of those popular rises. When working Downtown, lunch breaks include ample sushi, Mediterranean, and cafe options. In addition, there is a popular Whole Foods right near the bridge to Brickell with a great hot food section. This is one of the most culturally diverse areas in Florida. It is a major historical site that develops and grows constantly.
Famous Coconut Groove
Just south of Shenandoah and Coral Way and north of Coconut Grove, you are in Silver Bluff. This is the central area, close both to Coral Way and I-95. This makes it very easy for commuting, both to and from. If you are a lover of Mediterranean food, check out Middle East Best Food. One of the most budget-friendly places is Cafe Croissant. For those with a tight schedule, as soon as local movers Coral Gables bring your goods, you have a laundromat open 24/7. It also serves great bar food and juices. Coral Gables, "The City Beautiful", is a beautiful and young-professional-friendly area. In this area, there are many restaurants, cafes, salons, and plenty of businesses. Giralda Plaza is a great lunch-break terrain. The Gables also has a beautiful Venetian Pool. It offers great discounts for Coral Gables residents. This is certainly a noteworthy option for working and living.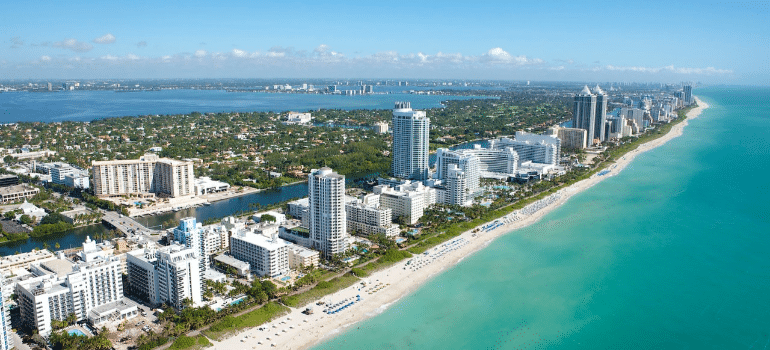 Brickell and its area
Brickell is a bustling and metropolitan area close to Downtown Miami and I-95. For commuters, there are free trolleys, as well as the free Metro-Mover and the standard Metrorail which run through the center. In addition, there are many big and small businesses that found a home in Brickell. There is everything from start0ups, banks, and everything in between. Rent is a bit higher than in other places. But if you have a job that can afford it, you can live a beautiful metropolitan life in this area. Also, it is one of the best places to live if you work in Downtown Miami so don't hesitate to contact Brickell movers and start the moving process. The place with rich and vibrant Cuban culture in Little Havana. There are plenty of affordable and comfortable rental options there. Also, there are many authentic food places to visit. Check The Ball and Chain for live music, food, and drinks.
Other popular places to live if you work in Downtown Miami
Going to the west, and still close to Little Havana, there is Shenandoah. This area has pretty affordable rental options. Also, Coral Way runs into the center of Brickell. Numerous cafes and food options are lining either side. Shenandoah Park and Shenandoah Library are places where you can relax during weekends. You can find something affordable if you look hard enough. For this reason, many young professionals are ready to group as roommates. When it comes to South Miami, the area is ideal for both professionals and families. Here you can find everything that can make your life easier. Another thing that the place is famous for is its diverse nightlife. Also, you can join many gyms around the area where you can relax after hard work. The renting costs around $1,500.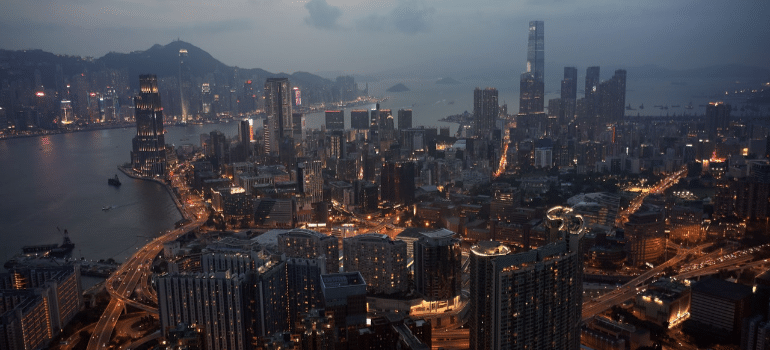 As you can see there are many places to live if you work in Downtown Miami. From Coconut Groove, Sunny Island Beaches, all the way to Little Havana. There is a great number of places that you can choose as a young professional. The renting and buying options are different from area to area. Also, certain places are more family-friendly and offer more fun for kids. The best is to do thorough research before making a final decision about where you should live. Commuting is pretty much easy wherever you are which is fairly important for going to work. Finally, every person has their sensibility when choosing a place to live. One thing is for sure- you will find yours here.