The first thought coming to your mind when we speak about Florida is definitely the cost of living. Many would think it is difficult to afford to live here. However, this is wrong. Such beauties to enjoy and all this at a pretty decent price. As for the cities people choose to live in, it all depends on individual characteristics and people's desires and needs. The best moving companies in Florida will relocate you wherever you decide to start your new life. However, we must mention that in most cases people from other parts of Florida move to Hallandale Beach. In case you wonder why we will try to clarify the reasons for this.
What are the reasons people from other parts of Florida move to Hallandale Beach?
First of all, numerous cities in Florida are perfect for everyone hoping to start all over again in some new place. Nevertheless, there are certain cities taking the lead. One of them is definitely Hallandale Beach. Its popularity has started growing recently and it has become one of the main destinations for families and people who plan to retire.
Its location is one of the main benefits of this lovely city
People simply love the position of Hallandale Beach, a city with approximately 39,700 residents. It's located on the Atlantic Ocean shore, and it's bordered by Hollywood and Miami Dade. One of the reasons people from all over Florida relocate to Halland Beach with the assistance of movers Lighthouse Point FL is the proximity to other major cities which positively influences life here. As a result, numerous residents commute to work on a daily basis in one of the surrounding cities. For instance, reach Fort Lauderdale in a 20-min drive north. On the other hand, reach Downtown Miami in about half an hour.
Transport is simply excellent
The fact that numerous people commute to work every day requires transport to be impeccable. Believe it or not, it is. Broward County Transit buses and Tri-Rail commuter train are quite efficient transit options. Furthermore, you can use a fantastic minibus that will take you anywhere you need it throughout the city.
Perfect for families and seniors
Mostly seniors and families with kids from other Florida areas move to Hallandale Beach. This is definitely a city for those who prefer a relaxed pace of life. Thus, we can't say the city is bursting with energy. As a matter of fact, Hallandale Beach is known for the fact that seniors who move here with the help of movers Deerfield Beach find this city a perfect place for retirement. Also, families come here to offer their kids a truly comfortable life.
Get enticed by amazing beaches
You can find beaches in many places. However, the wonderful beaches in Halland Beach are a special attraction. There are both beaches for relaxation and party beaches. Also, a variety of water sports offers amusement for many people. Boating, fishing, surfing, and other things to enjoy. As a matter of fact, surfing has recently become legal. Moreover, in case you want to relax and sail the ocean, use one of the multiple cruises.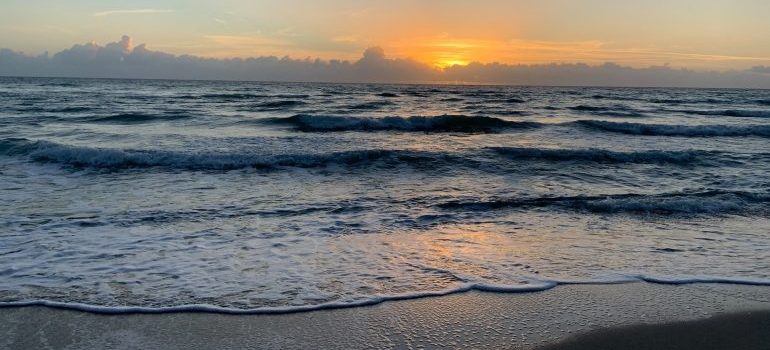 The weather is absolutely magnificent
As in most other parts of Florida, expect very warm, humid weather, and long summers. On the contrary, winters are quite mild. Still, be aware that thunderstorms are quite often. Hence when choosing the date of the relocation the best would be to consult moving companies Hallandale Beach in order to avoid storms, rain, and other things on your moving day.
Entertainment is at the highest possible level
As already mentioned, we can't compare Hallandale Beach with Miami, for instance, in terms of nightlife and other types of fun designed for the young. This is more likely to be a city with a peaceful way of life. Nevertheless, it doesn't mean you can't have fun or enjoy a variety of activities.  Besides the beaches, horse races are definitely something people revel in when coming here. On the other hand, those who like to gamble will be delighted by its casinos. First-class shopping, a range of outdoor activities, and amazing parks are a small part of what is truly expecting you. To cut the long story short, here are some of the most interesting places in Hallandale Beach.
Gulfstream Park – Being a host to one of the biggest horse racing events in the USA it also offers pottery classes, bowling, karaoke, and live music.
Mardi Grass Casino and The Big Easy Casino – Try your luck in these places full of fun and friendly atmosphere.
Aventura Mall – Visit the largest shopping destination in Florida.
Hollywood Art and Culture Center – Fans of art can visit exhibitions of contemporary shows. Both local and national artists will welcome you.
Joseph Scavo Park – Families with children will find this popular green space perfect for their kids. Excellent playgrounds, walking tack, fitness trails, and basketball courts offer amazing entertainment all day long.
Halland Beach Golf Club – Golf fans can peacefully enjoy their favorite activities in one of the most popular clubs.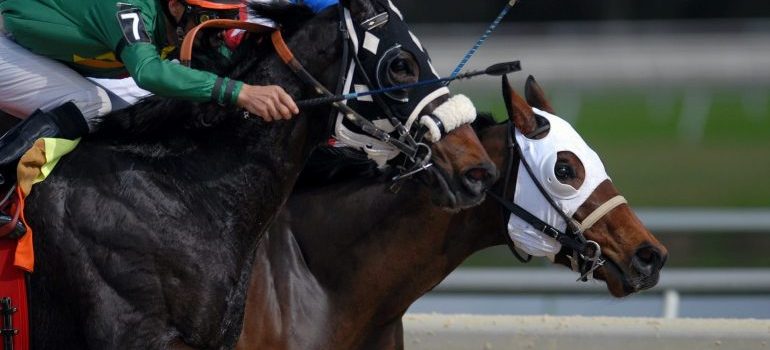 Costs of living are not too high compared to other parts of Florida
Even though the overall costs are slightly higher compared to other areas in Florida, what matters is that the costs are only 5% higher than the national average. However, the housing costs are lower which means you can afford a house at a decent price. Moreover, have no concerns about finding an adequate job since Hallandale Beach is home to multiple companies, offices, and banks. Thus, you'll be able to find a job or start your own business. The opportunities are endless.
Settle in one of the most beautiful parts of Florida
Altogether, people from other parts of Florida move to Hallandale Beach for amusement, decent costs of living, its natural beauties, and endless opportunities. The slower pace of life will surely suit those who had enough of the noise, crowds, and top speed in the streets of other major cities. Hence, move to Hallandale Beach and start enjoying your new life.