Are you considering a relocation to Boca Raton? Maybe you'd like to retire in the lovely city, or you're planning to start a family. Well, the good news is that Boca Raton is perfect for all generations. This gorgeous, coastal town offers a bit of everything. Warm, sunny beaches, good places for surfing, excellent fine dining establishments, and much more. And the best part? There are many events to visit and enjoy, regardless of age. No matter what you enjoy doing, there's something for everyone in the gorgeous Boca Raton. And today, we at City Movers, have prepared a few reasons why you should consider moving to Boca Raton, despite your age.
Many great neighborhoods
Whether you're searching for a high-end home right on the coast, or for a quaint little home near the town center, there are endless possibilities. If you take your time to visit the neighborhoods and take a look at the real estate market, you'll find exactly what you're looking for. Also, we have some good news. The tax rates are much lower in Boca Raton than in the rest of the USA. And the state of Florida has no income tax, so you are bound to save some extra money. Boca Raton is perfect for all generations because it is simply so full of options. Even if you don't make an insane amount of money, you can still live comfortably near the beach. Your movers Boca Raton will relocate you smoothly once you choose your perfect living space.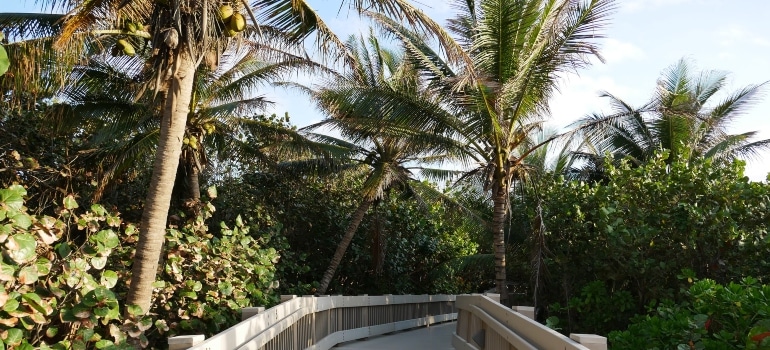 Really good schools
For young families or people looking to start a family, good schools are a big priority. In sunny Boca Raton, there is no shortage of amazing schooling options. The minimum rating of schools in this city is an 8 out of 10. Obviously, that means that even if you randomly decide where to send your kids to school, they will get a proper education.
The city has 4 high schools, even more middle schools, and even more primary schools. Boca Raton in the South of Florida is truly an excellent place to raise a family. It is very safe, all of the schools are close, and you can always find new activities for your little ones. Actually, a good number of people have moved to Boca Raton specifically for the schools. Be sure to check out the ratings and what each school offers online, or in person, before choosing. Among the various programs offered, we're sure there's a perfect one for your child.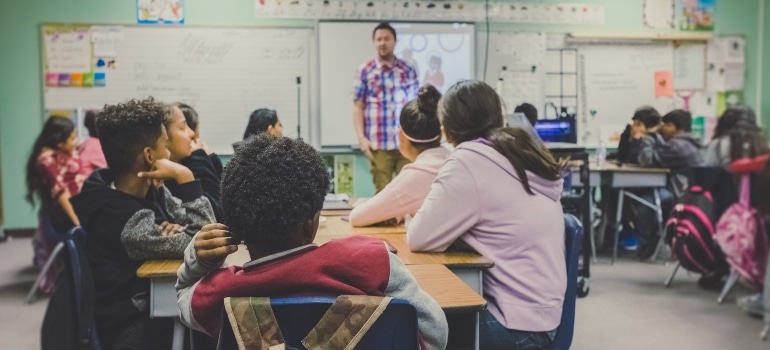 The beaches in Boca Raton
Now, let's talk about the beaches you can visit in Boca Raton. Another reason why we say that Boca Raton is perfect for all generations is the easy access to beaches. Ocean water is very healing for those suffering from arthritis or joint pains. People with headache problems or sinus problems will also feel a great alleviation near the ocean. For kids, playing in the ocean and generally breathing the ocean air will help with building a great immune system. Teenagers will enjoy the positive effect the ocean water has on their acne and pimples. Also, for the ladies out there, salt water is amazing for the health of your hair and skin. All in all, no matter your age, the health benefits of living near the ocean are astronomical.
When it comes to beaches, there are many options to choose from. You have three public beaches. When it comes to parking, it's $62 per year, so it is more than worth it. You will have to prove that you're a resident of Boca Raton, though. But, this can easily be done by showing your driver's license and electricity bill for example. As soon as your long distance movers Boca Raton leave you at your doorstep, you can visit the completely free beach called Deerfield Beach. It's been renovated recently and is truly a lovely place to visit.
The weather
Now, weather can usually make or break a relocation. But, we urge you to keep in mind that Boca Raton is part of the state of Florida, so it's bound to get a bit hot. From June to September the temperatures usually tend to go over 90 degrees. And humidity is at an all-time high during this period. Admittedly, the afternoon is truly reserved for hanging out in air-conditioned spaces. On the other hand, the mornings and evenings are the perfect time to go about and take a walking tour around the city. Once a year, there is a hurricane season, but for the past many years, no hurricanes have created problems on the east coast.
In the months between November and April, the temperatures tend to stay at a reasonable high. So, the wintertime in Boca Raton has temperatures ranging from 70 to 80 degrees. The sun is out for most of the year, blessing the coast with many sunny days. For those who tend to become unmotivated when the weather is bad, Boca Raton offers a huge portion of amazing weather during the year. The only thing that needs some getting used to is the humidity, but you'll see, you get used to it pretty quickly. If you're moving with your business, worry not, there are many licensed professional office movers Boca Raton. They will make your relocation as seamless as it can be.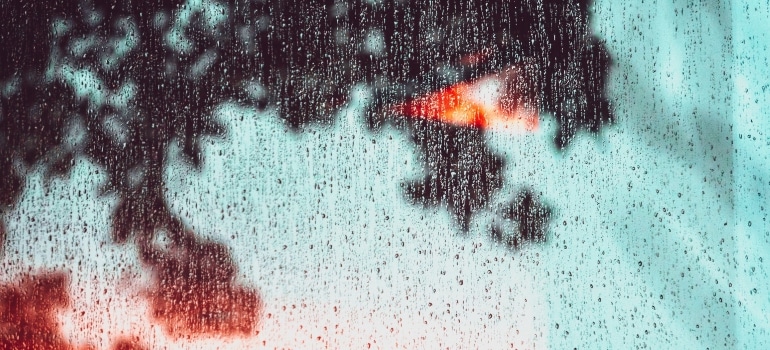 Dining options
There are infinite dining options in Boca Raton. Don't be surprised to see a lot of early bird deals in many of the dining establishments. Due to the high number of retirees who live in Boca Raton, the city has adapted a bit. These menus are, of course, for all early birds. But, the truth is that most of the people who wake up early are older people. The food culture in Boca is very diverse. Greek, Italian, Chinese, Indian, you name it. There are many chain restaurants as well as independent Boca Raton family-operated establishments. Mediterranean cuisine is most popular due to how light it is on the stomach. When you live in a very hot place, you rarely develop a huge appetite for fatty foods. Especially, if you want to go swimming, there's no reason to eat something heavy.
There's something for everyone's tastes. Of course, since Boca Raton is a very family-friendly place, there's always a kids' menu. Some establishments even have little recreation rooms for smaller kids. Basically, each member of your family will find something for themselves.
Close proximity to other towns and cities
For those who are a bit more adventurous and love exploring, you'll be happy to know that Boca Raton is close to many other cities and towns. The need to explore and experience has no age! People of all ages can enjoy visiting neighboring cities and seeing something new. Boca Raton is the most southern city in Palm Beach County, it's the perfect location where each town is close enough. You can easily visit West Palm Beach by driving around 40 minutes. Miami is around 45 minutes away if you avoid the traffic, while Fort Lauderdale is just 30 minutes away. Even though you have so many options for fun activities in Boca Raton, visiting new places is always fun.
There's Delray Beach, Boynton Beach, Parkland, and many, many more. These are located very close to the edge of Boca Raton and can be visited at any time. South Florida truly has its own kind of energy and vibe. You'll love how laid-back people tend to be in Boca Raton and all of the nearby cities. For help with moving, be sure to contact your chosen movers. Also, remember that certain items need specialized professionals! For example, if you want to move your huge, old piano, you need to hire piano movers Boca Raton. Just be sure to carefully research!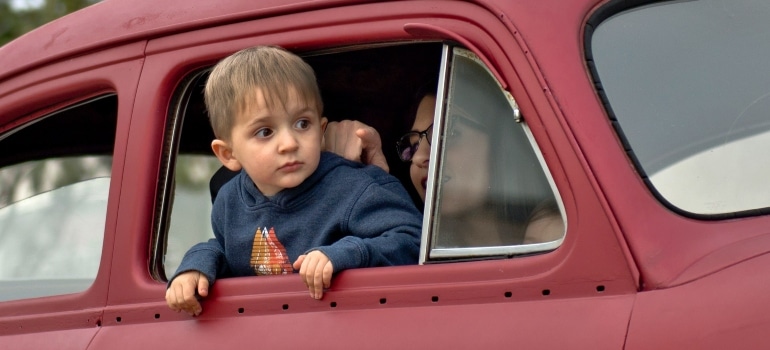 Extremely pet friendly
Another reason we think Boca Raton is perfect for all generations is because of the pet craze in Boca. The extreme love of our little animals is nothing new. But, the people in Boca Raton, or more precisely in the entire south of Florida, love their pets like their children. You are likely to see people pushing a stroller with a dog or a cat inside. Or someone carrying their little dog in their arm the whole time they're outside. This means that a lot of the places, including the beaches, are pet friendly. You still need to check each time if they're pet friendly, but a big portion is.
For elders, this is especially useful. Before you make some new friends, you can move with your furry friend and not be lonely. Kids can take their pets almost anywhere and grow amazing bonds. And all those in between can enjoy bringing their little furry baby along to the beach and anywhere else. This extreme pet love is very typical for Southern Florida, so make sure to enjoy it! What's better than going for a calming walk and petting a million cute animals along the way?
Sports
Obviously, the first things people think of when they think of Palm Beach County are swimming, and golf. You can also go snorkeling in the lovely, clear water. Boca Raton is perhaps, most widely known for the Allianz Championship golf tournament. This tournament tends to bring in a lot of visitors. You can see the amazing PGA Senior Tour players battle each other to victory. Golf is the perfect sport for older generations. It's not too physically demanding, while still being a fun activity where you can meet like-minded people.
The biggest sports news recently is the Boca Raton Bowl, which is held at Florida Atlantic University's stadium. Many of the universities and colleges in Boca Raton have their respective teams for various sports. If you're a sports enthusiast, or even searching for a sports scholarship, be sure to check out all the colleges. Now you might get a better picture of why we claim that Boca Raton is perfect for all generations. Whether you're moving or decluttering your home for storage purposes, packing supplies Boca Raton are available for rent and purchase all year long.
Apart from the mentioned, there are many organized youth sports. This includes football, soccer, lacrosse, and many facilities where people can enjoy playing these sports. Plus, the beach is always a phenomenal place for some beach volleyball or soccer. Adult participation is also encouraged.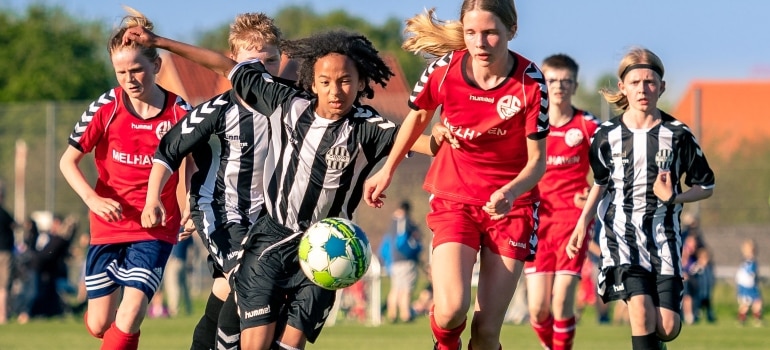 Economic boom
Boca Raton's economic climate has created around 8000 new jobs in the past 5 years. Many of these, of course, are part of the tech industry. For young tech professionals searching for a calmer and more laid-back lifestyle, Boca Raton is ideal. You can still work in your industry, get good pay, and enjoy beach life each day. The city has slowly gained a reputation as the perfect place to start your tech business. Young entrepreneurs searching to create a startup will find a lot of success in Boca Raton. Even though jobs are plentiful, a lot of people are moving here. There will always be someone searching for the perfect job for themselves. We say, go for it, give it a shot!
The other biggest employers in Boca Raton are the education sector (primary, high school, universities), certain corporate positions, the health sector, and many more. The beauty of living in Southern Florida is that seasonal jobs are available year-round. If you're a skilled waitress and moving to college, you'll easily find the perfect beach cafe to offer your services. We hope we've explained why we claim Boca Raton is perfect for all generations. And we hope you agree!