If you are surprised by the number of people who've made the decision to move to Pompano Beach this spring, you shouldn't be. There are many reasons why you should move to the sunny Heart of the Gold Coast and experience everything this warm paradise has to offer. Weather, food, and the sea are just some of them. Let's dive into them!
The weather will suit your needs once you relocate to Pompano Beach this spring
One of the crucial things about choosing a place to move to is the weather. You don't want to move somewhere because you saw a nice picture of the neighborhood and then find out that sunny days are a rare luxury. When it comes to weather, moving to Pompano Beach is like hitting a Jackpot. The Sun is generous all year round, temperatures don't vary much throughout the seasons and the conditions are always welcoming for all kinds of activities.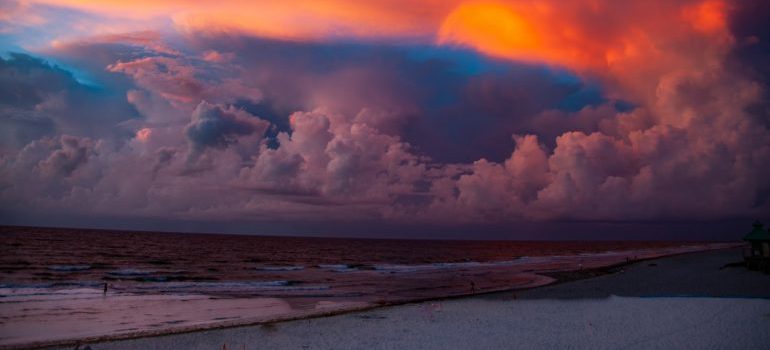 Unlike many other coasts in the US during Spring, this area of the Gold Coast will, due to mild weather and warm sea, allow you to enjoy hobbies like scuba and surfing almost all year round. With approximately 240 sunny days per year and annual temperatures ranging between comfortable 65 and 85 degrees, weather in this city of the Sunshine State will gift you with plenty of time to spend soaking in the sun. If you are looking to move to Pompano Beach during Spring, you better call your long distance movers Boca Raton. Whether you like sunbathing, enjoying long walks, or just sitting on your porch and drinking ice tea, Pompano Beach Spring will fulfill your expectations.
The sea has a special charm
If you are moving from an area with no sea, you should put this important point into perspective. This spring your life will get a totally new dimension. You will get a chance to try out so many new things. Some of the benefits are all the activities you will be able to try out. Surfing, diving, fishing, and underwater hockey are just some of them. The seafood is always fresh, whether you decide to eat it in a restaurant or buy it in the local market. Health is one of the most important aspects you should think about. The sea constantly provides fresh air and gives a good boost to your lungs and respiratory organs. If the sea is the main thing that attracts you to Pompano Beach, hire City Movers and get moved today!
There is work for everyone
For those who are relocating to Pompano Beach this spring job opportunities are vast, to say the least. It's one of the main touristic places on the Gold Coast. Therefore, Pompano Beach is in constant need of new employees in many industries. Here are some of the most wanted professions:
Clerical Aides
Custodians
Building Field Inspectors
Hotel industry workers
If you're looking to relocate to Pompano Beach this Spring, you should find trustworthy movers whose priority is your satisfaction. Do your research, read about other people's experiences, and make a decision that will give you the best service for a reasonable price. Pompano Beach movers are an excellent local choice.
The cuisine is both healthy and delicious
When it comes to food, from laid-back seafood spots to fine dining establishments, Pompano Beach has everything! Eat traditional Mediterranean cuisine filled with fresh fish and seafood, vegan comfort food made from only the best ingredients, or enjoy Endless Sunday Mimosas with friends, but don't worry about the quality. Everything is top-tier and worth trying.
There are tons of local events & festivals
If you're concerned that Pompano Beach could be boring for you, be assured that's not going to be the case! This lovely South Florida city hosts many unique events you can enjoy throughout the year. If you are a fan of good sound, enjoy some live music from both big-name and local musicians at Beachfest Music Festival and Pompano Beach Seafood Festival. For those with a refined taste in wine, Pompano Beach Fine Food & Wine Celebration offers many different sorts to choose from. When talking about festivals in Pompano Beach, the Annual Brazilian Festival must be mentioned.
While celebrating South American culture, which many residents of Pompano Beach share, you get a chance to sample South American cuisine, listen to their music, and more. St. Coleman Italian Festival is perfect for people who love the Italian culture. Started for a noble cause as a fundraiser, it allows you to join in helping Pompano Beach improve in some areas through silent auction while also giving you an opportunity to ride carnival rides. Get into the Holidays in proper spirit by attending Annual Greater Pompano Beach Holiday Boat Parade. Or taste fresh fruity brews, tropical style food, and luxurious rum drinks at the annually held Pineapple Jamboree.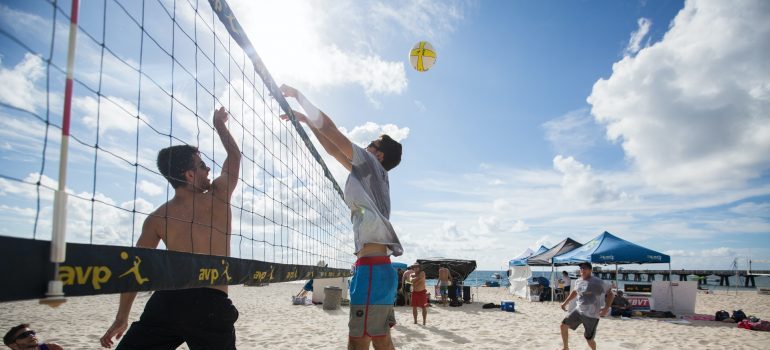 Up your angler game once you move to Pompano Beach this spring
If you are an avid fan of fishing, once you get to Pompano Beach grab your tackle box and your fishing rod and head to the best fishing spots in Florida! There you can also participate in some exciting fishing tournaments! Hop into a kayak and catch big game fish like kingfish, snapper, mahi-mahi, and more with the help of TC Kayak Fishing. There are people who aren't into boat fishing and they can fish off the pier or from the white, sandy beaches. You will also get a chance to show your skills by competing at the Extreme Kayak Fishing Tournament or the Pompano Beach Fishing Rodeo.
Enjoy south Florida's culture
For years, the city and many Arts and Culture organizations are making sure there is always something interesting to do in Pompano Beach. The local arts and culture scene is rich with workshops and museums. Enjoy a musical performance at Pompano Beach Amphitheater with 3000 other people. Find out about Pompano Beach's rich history and join in on a storytelling workshop at the Blanche Ely House Museum. You will be able to see how prosperous has this part of Florida become in the last few decades. Pompano Beach Cultural Center is a great place to go if you wish to see a live ballet performance.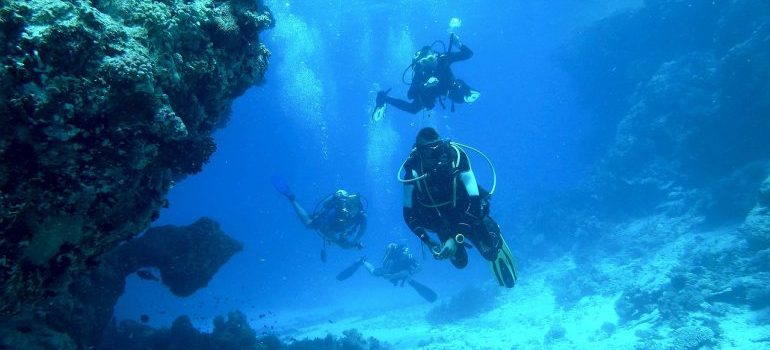 Moving to Pompano Beach this spring will allow you to dive into scuba
The number of places for scuba diving, appropriately arranged according to skill levels is really big! From coral reefs to shipwrecks, once you move to Pompano Beach this spring, there is a lot to explore. If you still aren't a scuba diver but would love to become one, you can do that at Pompano Dive. If you're looking for Pompano beach activities, join a scuba adventure with South Florida Diving. For something more relaxed that gives you the opportunity to explore further into the deep blue ocean, try Drift Freediving. Pompano Beach also has snorkeling spots adapted for beginners and experienced divers.