As a magnificent and welcoming city that it is, Fort Lauderdale is a dream place for many. And, usually, our movers in Fort Lauderdale are the perfect relocation professionals for all of those people thinking about making Fort Lauderdale their home. As a reputable moving company in Florida, with years of experience and a team of movers that come with plenty of training, skills, and knowledge, City Movers always turn out to be a vital part of a successful relocation. No matter which type of move you are going through, by giving us a call, you will ensure your relocation to, from, or in Fort Lauderdale goes off without a hitch!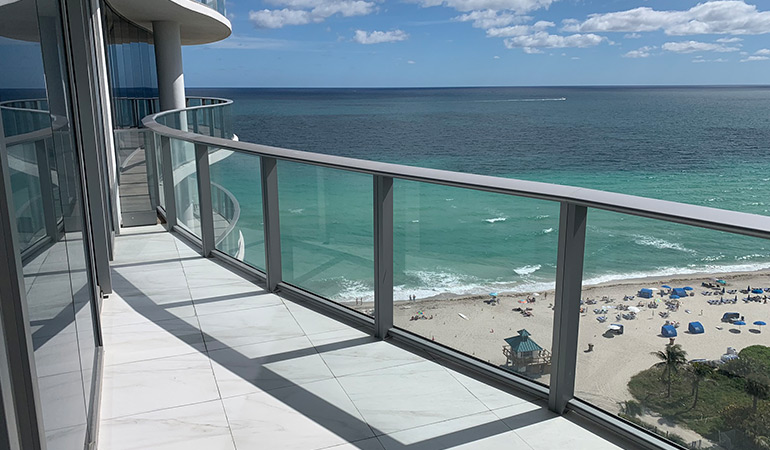 City Movers can relocate both your office and home to or from Fort Lauderdale
Whether you are moving alone or with a family, relocating your small office or a large headquarters, rest assured our Fort Lauderdale movers will rise up to the challenge. We excel in both residential and commercial moves in Florida, making us a company you want to have in your corner. Our Fort Lauderdale moving team is a trained one. By combining their strength, wit, and an abundance of different skills, they will ensure your items stay safe and sound.
With our movers in Fort Lauderdale, your only task is to choose the moving services Florida you need. Once you make your own package, our movers will deliver what's promised. What type of moving assistance can you expect to get from our movers?
Complete packing of your belongings and high-quality packing materials once you choose our packing services.
Loading/unloading of your items.
Careful placement of the items inside the moving truck.
Safe upkeep of your belongings in our premier storage units in Florida.
The right number of movers in Fort Lauderdale the size of your home and the complexity of your move demand.
Uniformed, trained, and qualified movers in Fort Lauderdale
City Movers is a completely licensed and insured moving company. We value professionalism, which is why we've worked hard on ensuring our movers both act and look the part. When you hire our Fort Lauderdale movers, you get not only movers with qualifications, but you also get a uniformed team. Since our team works like a well-oiled machine, it was a good idea for it to look like that, as well!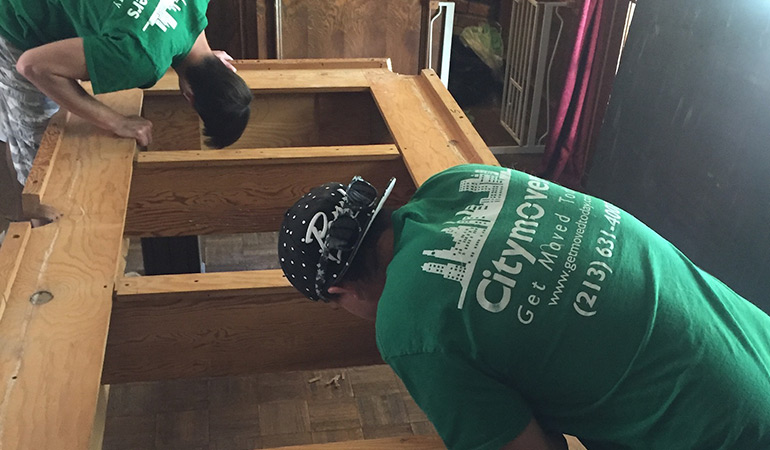 Since Fort Lauderdale is a populated area that keeps us rather busy, we knew we had to be very careful when composing our moving team. You'll be happy to know that all of our movers come highly recommended, and have logged in hours of safety training. And their experience speaks for itself. After all, that's the reason why City Movers are one of the most reputable moving companies in Florida at the moment.
Fort Lauderdale is an area we are completely familiar with
Being as busy as they are, our movers in Fort Lauderdale have gotten to know the area quite well. We know all the routes that lead to different parts of the city, and we are usually able to predict how busy they are at a certain point. This is one of those things you can only get with experience! And that's not something our movers lack. By choosing the optimal road for your move, we will be able to transport your belongings in record time. The fact that we are also punctual helps in our mission to provide you with a quick and efficient move to your new humble abode.
We have prices that will fit every pocket
If you too are in a delusion that reliable local movers in Florida have to cost an arm and a leg, just take a look at our team. We don't impose high prices but we do deliver the perfect results. Make no mistake – we are not the cheapest company in Fort Lauderdale, as we do value the work our movers do. But you will hardly be able to find a company with better quality to affordability ratio than ours. We put a lot of thought into coming up with the right prices. And we hope we were successful in our intent.
One might wonder why would we intentionally make our prices affordable, and that's a good question, indeed. The answer is simple – we want to achieve 100% customer satisfaction. The price of the move is a very important part that will have an effect on how happy or unsatisfied you are with the services of your movers. Our company wants to see a smile on your face at the end of the day. That will be the biggest reward for our Fort Lauderdale moving team. And that's how we know it was a job well done!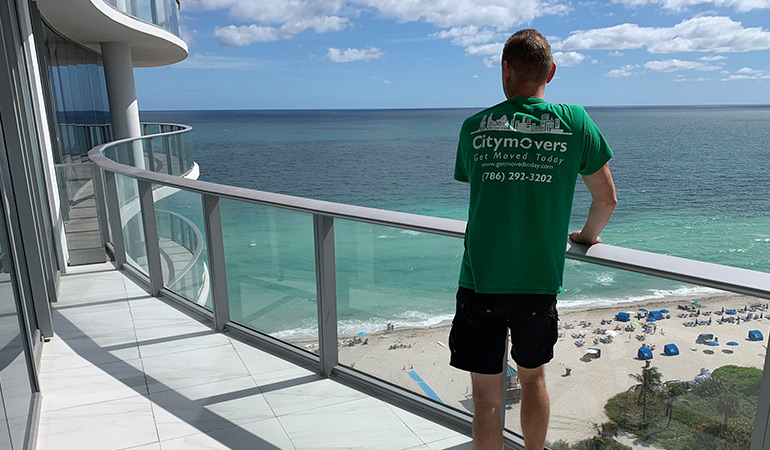 No hidden fees and no extra charges
Once you request a moving quote from our team, not only will you be pleasantly surprised when getting an answer, but also on the day of your move. That's when you will realize that the price you got as an initial quote will be the price you have to pay. Of course, you will have to provide us with all the necessary details in order for our quotes to be accurate. As long as you do your part of the job, you don't have to worry about ours!
Tips for moving in a hurry in Fort Lauderdale
Most people give themselves a lot of time to prepare for a move. No matter if they are moving locally or long distance. Eight weeks is usually a good amount of time to get everything in order and to schedule Fort Lauderdale movers. But last-minute moves are also common as there are plenty of people who only have 4 weeks or less to take care of their move. If you are one of those people who are rushing to move, here is a brief guide on what you need to do.
Organize your things
The first thing you have to do is get rid of all your junk. The hidden advantage in last-minute moves is that you are less forgiving with what you keep and more aggressive with sorting and packing. This is a big advantage as you are likely to end up with much less to pack which requires less time and energy to pack. A few people think that to save time, you simply pack everything and sort it out later, this is horrible advice. Get rid of as many things as you can. That makes everything easier and cheaper when hiring movers in Fort Lauderdale, too.
To make things easier for yourself, try this out. Start out with each room and put everything in three piles. Pile number 1 is for things to keep, pile number 2 is for things to donate, and pile number 3 is for things to throw away.
Ask family, friends, and movers in Fort Lauderdale for help
You're pressed for time, get more hands to help you out. Ask your friends, your family, or straight up hire professional Fort Lauderdale packers. Before having people come over though, make sure you know exactly what you want them to do and that they know it too. Have some people pack everything in your keep pile and the rest to toss everything in the throw-away pile.
If you happen to have an exceptionally large donate pile, some charities and non-profit organizations are willing to come over and pick it up, so long as it's still in good condition, saving you a lot of time and effort. Make sure you are thorough when it comes to your sorting, once you call up some people to take it away, changing your mind makes things awkward.
Pack efficiently
Buy packing supplies. Since you are pressed for time, head straight over to moving store or office supply shop. And buy all your supplies directly. Or you could go green and get reusable plastic boxes. These are easy to stack and you can feel a little better about yourself. As well as save yourself the hassle of getting rid of them later on. If you don't feel like keeping a bunch of plastic boxes then you can rent them out. There are Fort Lauderdale moving companies that rent out plastic boxes. They deliver them to you when you need them and pick them up when you're finished. Quick and efficient.
Pack away
Now that you've downsized significantly and got everything ready, it's time to start packing away until you're done. Make sure to call our Fort Lauderdale movers to ensure that the moving date you agreed on is set. That way, you will avoid any delays.
Give our Fort Lauderdale moving team a call and leave all the worries behind
Once you get in touch with City Movers, you will be able to breathe a sigh of relief. From that initial phone call, you will have our full support and devotion. Our movers in Fort Lauderdale will take care of all the things you deem to be too difficult for you. Only you decide how involved you want us to be! And soon enough, you will be joining our evergrowing family of satisfied customers!