A lot of people are moving from Allapattah to Downtown Miami because of all the changes that Downtown Miami offers. Although Allapattah is a neighborhood that is expected to be very popular – Downtown Miami still has a little advantage. Before you make your final decision about moving and hiring movers, you should gather all the information. Make a list of pros and cons, and choose the best place for you and your family. Next – decide do you need to hire movers for this local relocation. After that – you can start making your relocation plan!
Before moving from Allapattah to Downtown Miami – do your research
Before you make a final decision about moving from Allapattah, you need to do your research. Both these neighborhoods have their advantages, but they also have their downsides. You need to learn about them before you move since the vibe in these two places is completely different. Before you start looking for top moving companies in Miami, you need to know if this relocation is right for you! Start by comparing some simple facts like population, housing options, diversity, public schools, etc. That way, depending on what is important to you – you will know what is the best fit for you.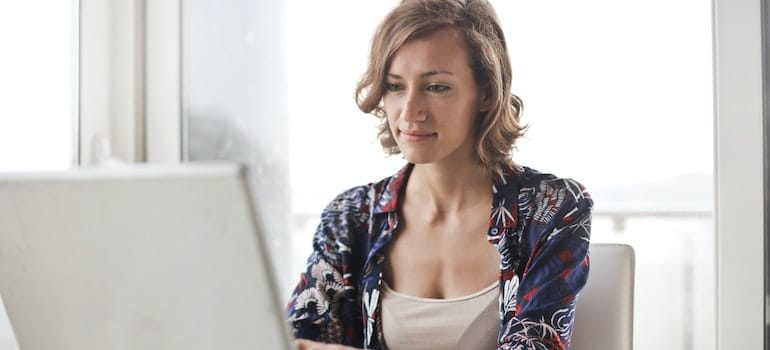 Allapatttah – Little Santo Domingo
Allapattah got its name Seminole Indian word for "alligator". It is one of the oldest communities, and its population is around 40,000 people. Most of the residents rent their homes, the median age is 37. It gives an urban-suburban mix feel, and here you can find a lot of parks. A car is something that you need since the neighborhood isn't really walkable. The most interesting here is the Rubell Museum – home to over 7,000 pieces of contemporary art. If you are looking for a change, and you are looking for a more urban place look for Allapattah movers that can help you relocate. Hiring professional movers can make everything much easier, even when you are moving from Allapattah to Downtown Miami. 
Downtown Miami – one of the best places in Florida
Living in Downtown Miami offers a really urban life, where you can find a lot of bars, restaurants, coffee shops, parks, and stores. Basically – everything that you might need – you will find it here. The population is around 15,000 although during the day that number goes up to 200,000. Young professionals choose Downtown Miami as their home so it is no wonder it can be challenging to find downtown Miami movers on short notice. An interesting fact is that the median age is 36.7 and that more than 40% of residents of Downtown Miami work in the government sector.
Should you hire movers for moving from Allapattah to Downtown Miami?
Moving from Allapattah to Downtime Miami might seem easy, after all, it is only a 20-minute ride. With a couple of friends or family members, you could relocate quickly. But will it be easy and stress-free? It will take your time, and you will have to make sure that your friends and family can handle every part of your relocation. You will have to either rent or buy some moving equipment so you can relocate without damaging your belongings. Hiring professional movers like City Movers will make everything much easier, and you won't lose a lot of your free time. Professional movers can handle every aspect of your relocation with ease!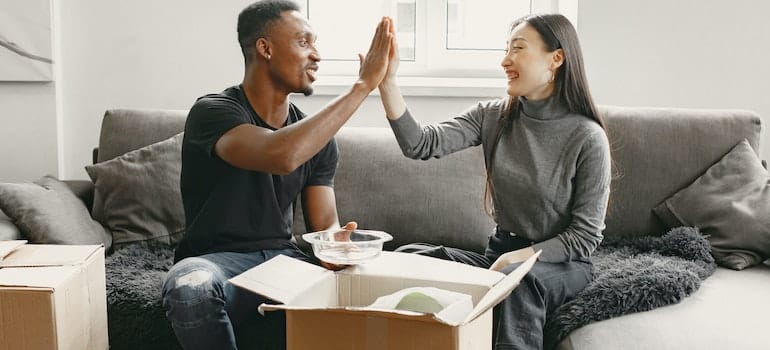 Hiring professional movers will save you time and money
One of the main differences between hiring professional movers and a DIY relocation is that by hiring professionals you will actually save time and money. It might seem cheaper to do everything on your own, but you need to take into consideration all the time and energy you will put into DIY relocation. Not only that you will have to pack everything on your own, but you will also have to load and unload everything on your own. Chances are that you will make a few trips between your old and new home. But when you hire professionals – they will do all the heavy lifting and they will move all of your belongings in one go.
Your belongings will be safer with professional movers when moving from Allapattah to Downtown Miami
Packing and making sure that all of your belongings are safe while you relocate can be challenging. Not only that you need to pack everything safely, but you also need to make sure that everything is loaded properly so there won't be any damage during the move. And since we all know how packing can be challenging and time-consuming, your priority will be to make it more fun. With professional movers, you can be sure that your belongings will be safe during the whole relocation. And you will be able to ask them for tips on how to pack your fragile and sensitive belongings. Most movers even offer packing solutions in those cases.
You will avoid all the possible injuries
When you hire professional movers to help you relocate from Allapattah to Downtime Miami you will avoid a lot of possible injuries. Lifting heavy items require knowledge and certain techniques to avoid injuring your back or knees. It takes only a minute or two for your attention slipping and you are risking a lot of potential injuries. There are ways to avoid injuries, but it is much better to hire professional movers. When you hire professional movers to help you move from Allapattah to Downtime Miami you can be well-rested and ready to tackle the unpacking, so you can settle in your new home in no time!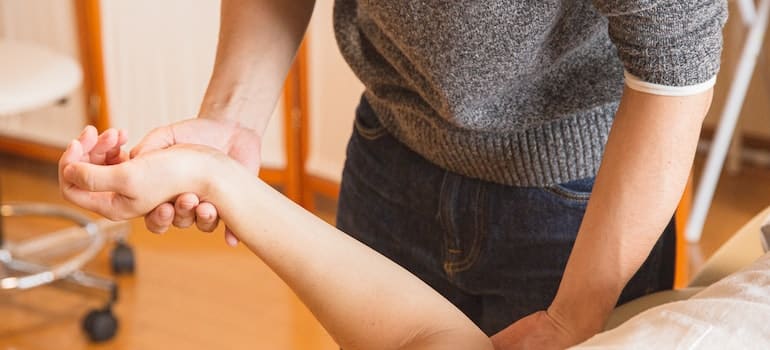 It will take time to get adjusted to the differences between Allapattah and Downtime Miami
Relocating from Allapattah to Downtime Miami will need a little bit of adjusting. Simply, the lifestyle is much different in these two places, and the vibe is different. One is mostly filled with families while the other is mostly filled with young professionals that are looking for more urban life. Downtime Miami offers a lot of opportunities and it is no wonder that people are moving here constantly. You can walk around, meet new people and enjoy some of the beautiful views!