There are so many things that cross your mind when you're preparing to move. One of them must be your wish for everything to go over smooth. Well, of course, that is one of the most important things to come to mind. Moreover, that wish amplifies during special circumstances. Therefore, if you want to know how to relocate during pregnancy, read these tips below. There are so many new things you will learn. Also, City Movers are experts when it comes to handling any situation. Hence, yours is just to sit back and relax, since you already have a lot to take care of.
Relocating 101
Everyone knows relocation is stressful. This is because you have to think thoroughly about what to pack, how to do it efficiently, and wondering if you'll do everything properly. However, if you have to relocate during pregnancy, that stress can escalate. That's why you should consider hiring professionals who already have plenty of previous experience. Our Miami residential movers are reliable experienced professionals who can handle any scenario.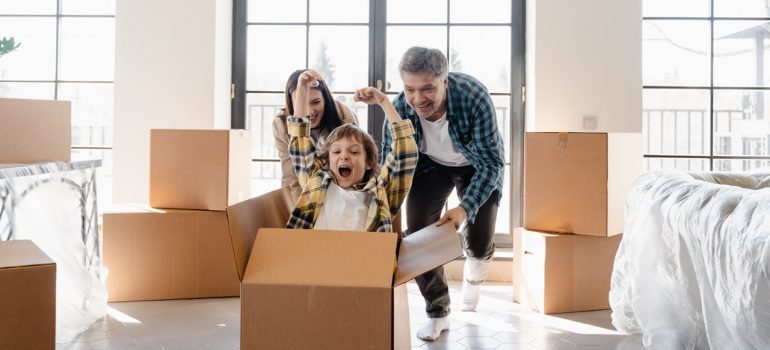 When you decide it's time to move to a new place, you have to consider a few things. First of all, you have to get organized. This includes thorough background preparation. That's why it would be good to follow these simple instructions:
Make a bulletproof plan – You want your moving process to go as smooth as possible, right? This is especially important if you're pregnant. Therefore, take a piece of paper and write down all chores that need to be done.
Make an inventory – Creating an inventory that contains everything you need to take care of is quite important. Take into consideration what is essential for your packing and what you could leave behind.
Buy necessary packing materials – If you can, buy things that are used typically when packing. For instance, get a ducktape, cardboard boxes, foam bags, markers, and bubble wrap.
Organize packing one room at a time – That way you'll work more effectively.
Call some friends or family to help you out – This especially refers to delicate situations, such as pregnancy.
Take some time for yourself – Well this is the perfect time for you to orient a bit towards yourself. Take a day off, watch a movie, take a massage, enjoy your favorite food.
How to relocate during pregnancy to a new place?
Moving to a new place is often emotional and overwhelming. It can make you feel like you're on a rollercoaster. Bear in mind that pregnancy makes all these things more complex. Therefore, it would be really good if you asked for help from people you either know or from professionals. Local movers Miami are at your service any time of the day. Besides, dealing with all that pregnancy stress is a thing on its own. You don't need any extra stress during that delicate and precious period.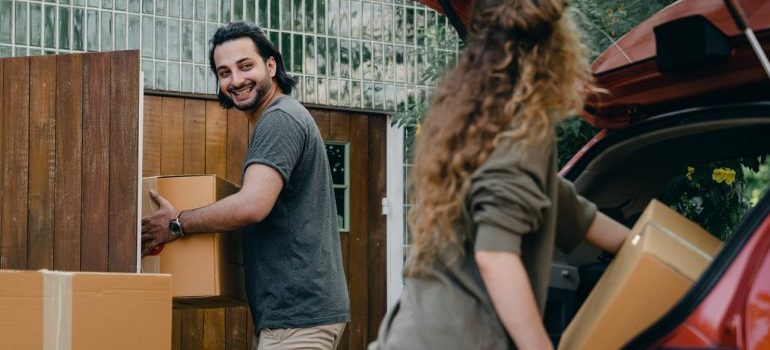 Once you made a thorough plan on how to move with ease, it's time to turn that plan into action. If you thought about it, then you know what to do first. Going all over your place, trying to cope with stuff you dealt with and stuff you're yet to manage is exhausting. What you should do first is – breathe. Moreover, you have to keep in mind that no matter how overwhelming the moving itself can get, you need to focus on your and your baby's health.
In other words, it may sound a bit strange, but you will have to be a little selfish. You are still carrying a baby. This means doing certain things with extra care. You don't want to suffer from, what's called the most common moving injuries, especially if you're pregnant. That's why when you relocate during pregnancy, everything has to be perfect.
Special considerations to take into account when you need to relocate during pregnancy
To start with, if there is any way you could choose the right time to move, do it. Try not to wait after the first trimester to start your relocation. However, if you are not in a position to do so, you will do just fine as well. Moreover, when you have to relocate during pregnancy, there are certain things you need to know before you even start that process.
Nevertheless, when it comes to making your move easy and stress-free, here is some advice you could take on:
Start preparing long before your moving date
Take plenty of time beforehand
Make sure you don't change your daily routine
Take good care of your nutrition
Your baby comes first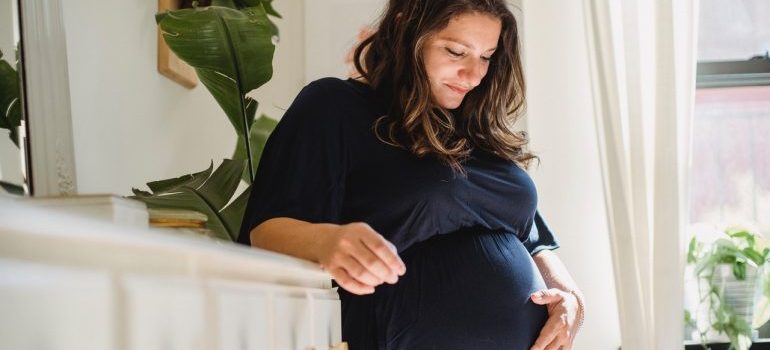 Of course, not everything has to change while you're pregnant. Relocating during pregnancy doesn't stop you from doing everything. It should just limit you to do certain things that could harm the baby. However, if you really want to know how to do some things, such as lift objects when pregnant, there are some general rules to follow. All in all, when you're preparing for the move, make sure you know it's very common. Furthermore, there is nothing to be scared of. Whatever you do, don't do it by yourself, since that is one of the most common mistakes pregnant women make. Don't think about how you can handle everything on your own. That especially refers to situations where you don't have to do it.
Enjoy the ride
Well, you did it. You managed to move and didn't forget to take deep breaths throughout that process. There are some general rules you have to follow when you have to relocate during pregnancy. However, that doesn't stop you from still doing your everyday chores and managing your pregnancy. Our best advice is to maintain balance. To support that, balancing between pregnancy and relocation is not that easy, but it's far from impossible. Yours is to include yourself in the process as little as possible. Even though it sounds a bit self-centered and inconsiderate. At the same time, when you think about it, it's the most rational thing to do. In the end, your top priority is you and your baby.