Moving to a new Miami home or planning to rent it in the nearest future? In both cases, home remodeling can be a time-consuming process. There are plenty of reasons to move to Miami, and enjoying a beautiful home is surely one of them. If you want to update your home, you will need to prepare it first. Setting the budget for this project, planning the remodeling process, and buying necessary materials will all take some time and planning. Before you start handling this process, take a look at the following guide. Here are some tips for how to prepare your Miami home for renovation.
Step one – remove unnecessary things from your home
Whether it's the unnecessary junk or some walls you want to tear down – you will have to clear out your home first. In order to successfully prepare your Miami home for renovation, you will need to get rid of unnecessary things. When working in a crowded space, the renovation process will be way less efficient. So, you should start by removing unnecessary items from your home. If you have any things to pack for storage, make sure to do that. Also, it's always good to declutter and possibly downsize your household inventory before renovation.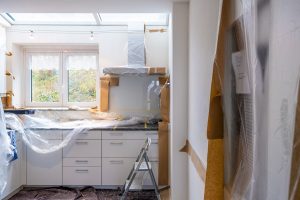 Prepare your Miami home for renovation
Taking everything out of your home might sound like a good idea at first. However, while is home is under construction, you will need to have a few fully functioning rooms. If you are remodeling your kitchen, it would be wise to make a meal plan for a week or two. On the other hand, the plan is way easier when buying a property to rent remotely. If you are renovating a home to rent it later, you probably have another home to live in. In order to prepare your Miami home for renovation, it's important to create a functional living space for you and your family.
Clear out your home from leftover junk
It will be tiring, but it also is worth it! Clearing out your home from unnecessary junk will allow you more space to work in. Remodeling often brings lots of dirt and dust, which is why you should avoid doing it in a cluttered home. In order to clear it out, you should consider looking for the best packing services Miami has to offer. Professional packers could pack, transport, and put to storage all of your belongings.
Prepare renovation materials
Once you prepare your Miami home for renovation, the next step will be to get all the necessary materials. Luckily, most of the materials you'll need are sold in local hardware stores. Painting walls, redoing floors, and creating more space in your home could easily become a DIY project. In case you want professionals to handle the remodeling, this part will be even easier. Hiring contractors will save you a lot of time and ensure a safe renovation process. If you hire professionals, they will get and bring all the necessary materials for your home remodeling.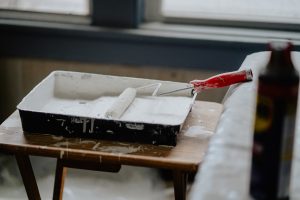 Establish the budget
The hardest part of renovating a home is making it affordable. In case you decided to move to Miami and then remodel your home, you will need to establish a budget. Home renovation after the moving process is often expensive, which is why you should make a plan in advance. If you can rent another home before your new one is finished, you are in luck. It's always better to have more time to get the work done, especially if you are on a limited budget.
Contact reliable contractors
In order to prepare your Miami home for renovation, you will have another thing to handle. Hiring professional contractors might be more expensive, but it will make the renovation process more efficient. Professional contractors will help you prepare your home for this process and suggest the best design solutions for your budget. If you want to tear down some walls, contractors will let you know if that's possible and how much it will cost.
Start with bigger renovations
Whether you decide to handle a DIY renovation project or hire professionals, it's always a good idea to start with bigger renovations. For example, if you want to re-do the entire house, you should start with repairing walls and floors. Redoing these parts of your home will probably cost more, so you should plan this part of remodeling in advance. Here are some suggestions for the best order in which you should renovate your home:
If you plan to, begin with tearing down walls.
Focus on large areas like walls and floors.
Make a plan for custom-made furniture.
Order materials for building it.
Get necessary tools, materials, and built-in furniture pieces.
Finish painting and repairing the walls.
Finish all bulky renovations before building cabinets, shelves, etc.
Tips for moving into a new home after renovating
While a home renovation can be a complicated process, it could be even harder to handle it during the move. So, in case you plan to relocate to a new home, you will need to make a plan. There are many Miami moving companies that could help you pack and relocate your home. Once all of your belongings are safe inside the boxes, it will be easier to plan the renovation process.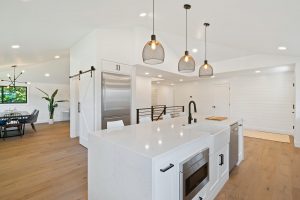 If you plan to remodel your home before moving in, consider putting some of your boxes in storage. Keeping your inventory safe during the move and away from the construction work will be a smart idea. If you organize your move efficiently, you will have plenty of time to prepare your Miami home for renovation. In a few words, establish a budget, make a good plan and start redoing your home one step at a time.