Most people like shopping. It is exciting to buy new items, to decorate your home or yourself. However, this can soon turn into a mess. A cluttered home is not comfortable or functional. For this reason, you should find a storage unit. Storage is also perfect when you need to move, renovate, etc. Storage can be perfect but only if you rent the right size. Therefore, before you find storage Boca Raton, here is how to estimate storage unit size.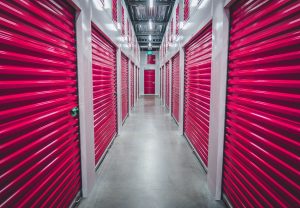 Visit the storage facility
It is important to visit the storage facility of your choice. Usually, storage facilities post only pictures of their clean units online. However, not every unit is in good condition. Therefore, go and specifically ask to see the unit that should be yours. Make sure it is clean, without dust and mold. In addition to this, you should check their safety measures. This is very important if you plan to store valuable items. Most storage units should have 24/7 surveillance, a guard, fence, digital lock, and so on. You should also check if you can access your unit 24/7 or if they have some special rules and regulations. Then, if you can get insurance, your own lock and key, and similar. Lastly, see if you should search for packing services Florida or take care of packing yourself. 
Estimate storage unit size for your items
When you need to rent a storage unit, you should find one that is neither too big or too small. If it is too big, you will end up paying for space you are not using. On the other hand, if you rent a small unit, your items might get damaged. Since a bigger unit means higher rent, you can always disassemble furniture to save some space. Storage unit sizes are the following. 
5 ft. x 5 ft. – small items

 

5 ft. x 10 ft. – 

one-bedroom

 apartment

 

10 ft. x 10 ft. – one-bedroom home

 

Unit 10 ft. x 15 ft.  – 2 – or 3-bedroom home

 

10 ft. x 20 ft. – 4-bedroom home

 

10 ft. x 30 ft. – 5- to 7 –bedroom home

 
If you are not sure which one to choose, ask employees for help.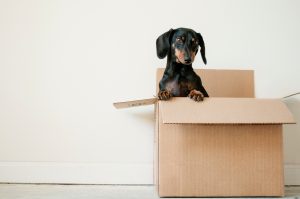 Packing your items for storage unit
Since your items should be safe in a storage unit, here is how you should pack them. First, gather proper packing supplies. These include moving boxes, wrapping material, tape, etc. Plastic bins are also great for storage units as cardboard can attract pests. Then, you should pile up your items. Stack toward the ceiling by putting the heavy boxes at the bottom and the lighter at the top. In addition to this, you should make an aisle for easier accessibility. Lastly, organize logically. Put items that you will use frequently at the front of your unit. Usually, by the door is the best choice for these types of items.  Make sure your items are organized and placed correctly. Otherwise, they can fall and break which is something you should avoid.