What makes a place great for families? Perhaps many public schools with high ratings or low crime rates. However, a certain place needs to have a lot more features to be family-friendly. For example, raising kids is pretty expensive these days. So, an affordable town is preferable to an expensive one. A bigger home is a must-have as each child should have a room for themself. Florida is one of the better states for living. Nice weather the whole year and no state income taxes sounds very tempting. Now, the most popular city in Florida is Miami and many people choose to move there with movers Miami. However, just because it's popular doesn't mean it's the best. Sure, living in Miami comes with many advantages, but you can't forget about the disadvantages as well. For this reason, here are a few great places for families near Miami.
What are the best places for families near Miami?
There is no denying that Miami is a very interesting city and many families found their homes here. However, Miami is more suited for young people who want to party and enjoy themselves until they start making families. For this reason, you should consider moving to the suburbs of Miami or some other places near the city with the best movers in Florida. For example, you can choose to move to North Miami instead of Miami. Smaller cities are usually better options for families since they are safer than bigger cities. Also, houses are larger for the same price as the smaller ones in bigger cities. As you can see, there are many reasons why you should choose smaller cities close to Miami instead of Miami itself. Some of the best cities near Miami for families are the following:
Miami Gardens
Miami Beach
North Miami
Coral Gables
Palmetto Bay
Key Biscayne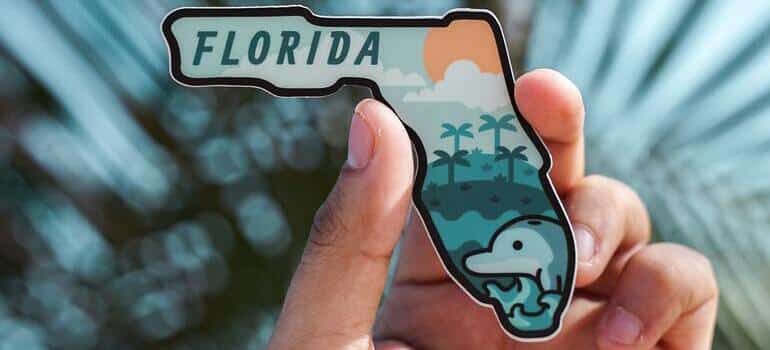 What to know about Miami Gardens?
Miami Gardens can't be really considered a small city as it has a population of around 110 000. The city is located about 16 miles from Downtown Miami and it takes about 25 min by car. Miami Gardens is a very interesting city and it's a nice place for moving with movers Miami Gardens. The population is quite diverse as the highest percentage takes up African Americans at 61% followed by Hispanics at about 30%. Schools have good enough ratings with a nice number of public and private schools. Now, the only issue of living in Miami Gardens can be safety risks. In the past, Miami Gardens did not have very favorable crime rates. However, the situation is considerably different in recent years as police apartments and residents are doing everything in their power to make a change.
Is Miami Beach a good place for families?
If a city has a world beach in its name, it can't be bad for living. For this reason, Miami Beach is a quite popular place for moving with moving companies Miami Beach. This place is well-known as one of the most attractive tourists place because of its white-sand beaches and nice weather. The city can be divided into three parts: South Beach, Mid-Beach, and North Beach. One word that can describe Miami Beach perfectly would be convenient as everything is within walking distance. You don't even need to own a car. Now, the three parts of Miami Beach as pretty distinguishable. North Beach is the best for families as it's more affordable and less crowded than the other two parts. You can find a nice family home for a median price of around $500 000 which is almost impossible in South and Mid-Beach.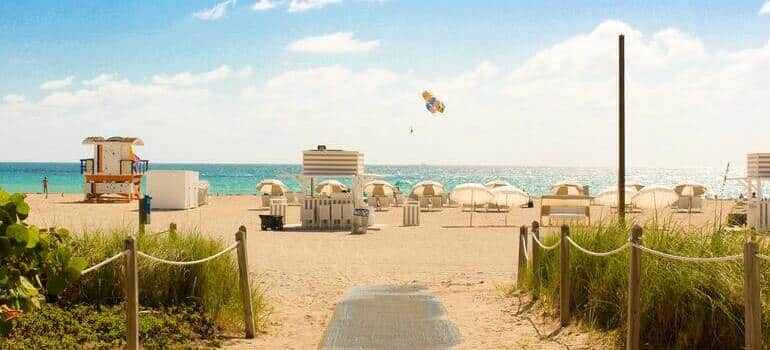 Why should you consider North Miami?
You can probably guess where North Miami is located. This city with a population of around 60 000 is located about 10 miles north of Miami. Many people claim that North Miami is one of the best places for living in Florida. The biggest advantages of moving here with moving companies North Miami are the cost of living and education. Living costs are overall more affordable than the national level and Florida ones. The median home value is around $300 000 and apartment rents are also cheaper. The schools in North Miami are part of Miami-Dade County Public Schools. There are 6 elementary, two middle, and three high schools. Additionally, your kids can attend private schools. The city also has many attractions and the biggest one is Oleta River, State Park. This is Florida's largest urban park with many fun activities such as biking, swimming, having a picnic, etc.
Coral Gables should be the one you choose
The next on the list of places for families near Miami is a planned community named Coral Gables which is located about 7 miles southwest of Downtown Miami. The population is not big as it's around 50 000. However, a smaller population doesn't stop Coral Gables from being one of the best places for living in Florida. The city is perfect for everyone including families, young adults, seniors, etc. The median home value is around $600 000 which is not much higher than the national average. Another advantage of living in Coral Gables is Miami International Airport which is located only 4 miles away. As the city is a popular vacation place, everything is within walking distance. Coral Gables has many high-ranking schools and it's home to the University of Miami aka one of the top national universities.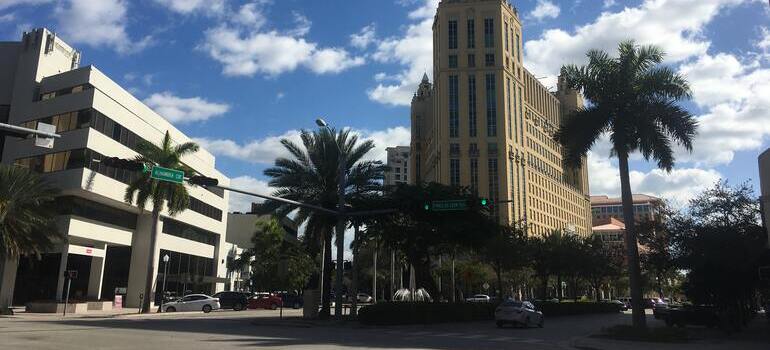 How to make a decision?
It's not easy to choose between many good places for families near Miami. All cities are good for living and have many advantages. Now, you need to pick one that is the best for you. Of course, if you don't like one city, you can easily move to another. But Miami generally is considered a good place for living. The same goes for places near Miami. For this reason, you need to see which city has the most features that you are looking for. The weather is nice in all cities and beaches are part or close to them. So, you should make your decision fast and start preparing for your relocation.