Boca Raton is a top choice for families. It has excellent schools, many parks, and diverse activities. These meet the needs of all family members. If you are looking into moving and storage Boca Raton company to move you here, you're making a great choice. Boca Raton focuses on education, outdoor fun, and being together as a community. These are key for a family-friendly environment. Are you new here or a long-time resident? Either way, getting to know Boca Raton can enhance your family's life. So, let's find out why family life in Boca Raton is so special.
Overview of Boca Raton
Boca Raton is known for its beautiful neighborhoods and high-quality living. However, before hiring Boca Raton movers, it's important to consider the cost of living. This is especially true when looking for a home. In Boca Raton, house prices show the area's quality. Average homes cost between $400,000 and over $1 million. Therefore, there are options for various budgets. Neighborhoods like Mission Bay and Timbercreek are particularly family-friendly. They are safe, have a strong community feel, and are close to good schools. Additionally, the cost of living is offset by many benefits. These include clean parks, local events, and safe places for children. Boca Raton offers the calm of the suburbs with big-city amenities.
Education landscape in Boca Raton
Relocating to Boca Raton means considering the best education options for your children. In Boca Raton, the education landscape is rich with both public and private school choices, catering to various educational philosophies and needs. Public schools here are known for their strong academic programs. For example, A.D. Henderson University School & FAU High School is renowned for its advanced curriculum, while Boca Raton Community High School is praised for its comprehensive educational approach.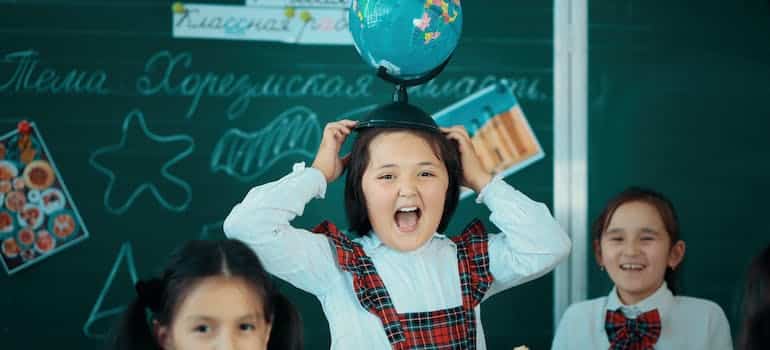 If you prefer private education, Saint Andrew's School and Pine Crest School are excellent choices, known for their rigorous academics and well-rounded extracurricular activities. These schools are not just educational institutions; they are communities where your child can thrive academically and socially. Choosing the right school is crucial when relocating to Boca Raton. Each school offers unique opportunities, ensuring that every child's educational needs and aspirations are met. With such a diverse range of top-rated schools, Boca Raton stands as a city committed to educational excellence.
Exploring parks and outdoor spaces in Boca Raton
Once you gather your packing supplies Boca Raton and start your relocation process, be aware that you will be relocating to a place that has a number of beautiful parks. Each offers unique features, making them perfect for family outings.
Sugar Sand Park: This park is a family favorite, known for its Science Playground and Explorium, where kids can learn through interactive exhibits. Its spacious fields and picnic areas make it ideal for family gatherings.
Patch Reef Park: This 55-acre park includes athletic fields, a fitness trail, and a playground. It's a great spot for sports enthusiasts, offering tennis courts and baseball fields.
Red Reef Park: For those who love the beach and nature, this park provides stunning ocean views, a boardwalk for exploring local wildlife, and snorkeling opportunities in its artificial reef.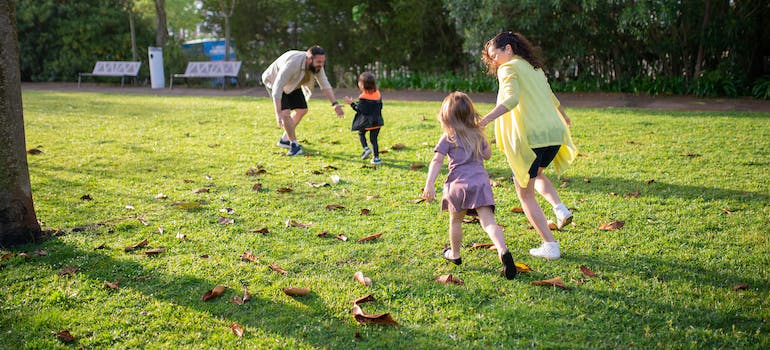 Outdoor activities are vital for families. This is because they offer a chance to bond, promote physical health, and encourage a love for nature. Boca Raton's parks provide a variety of options, whether your family enjoys sports, playground fun, or exploring nature. These green spaces are more than just parks; they're community hubs where memories are made and family ties are strengthened.
Engaging family activities in Boca Raton
In Boca Raton, finding engaging family activities is easy, and if you're looking for climate controlled storage Boca Raton to stash your gear between adventures, you have great options, too. For indoor fun, visit the Boca Raton Children's Museum, which offers interactive learning experiences, or the Boca Raton Museum of Art, where art and culture come alive for all ages. Seasonal events like the annual Holiday Boat Parade and the Boca Raton Fine Art Show are perfect for family outings, providing entertainment and a taste of local culture.
Families also enjoy a variety of dining experiences in Boca Raton. From the kid-friendly menus at Tom Sawyer Restaurant & Pastry to the outdoor dining experience at The Funky Biscuit, which often features live music, there's something for everyone. And all these restaurants and cafes aren't just about good food. They're about creating an inviting atmosphere where families can spend quality time together. Whether you're a local or new to the city, Boca Raton offers a wealth of activities that bring families together and create lasting memories.
Community involvement and networking for families
In Boca Raton, community involvement and networking offer wonderful opportunities for families to connect and grow. For example, local community centers like the Boca Raton Community Center and the Patch Reef Park Community Center are hubs for family activities and events. These centers host various classes and workshops, from art to fitness, which are great for meeting other families with similar interests. Volunteering is another way to engage with the community. Events like beach clean-ups or participating in local fundraisers not only benefit the city but also help families feel more connected to Boca Raton.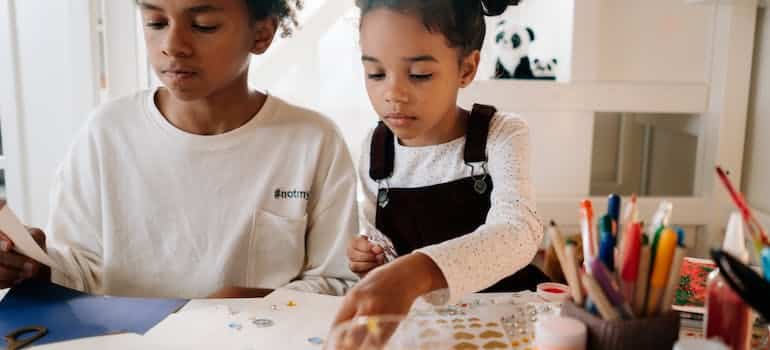 Networking with other families in Boca Raton has its perks. It can lead to lasting friendships, provide support systems, and enhance your overall experience in the city. Whether through community events, school activities, or volunteer opportunities, connecting with others enriches family life and deepens your ties to the Boca Raton community.
Enjoy fulfilling family life in Boca Raton
Boca Raton truly offers a fulfilling family life. With its blend of top-rated schools, beautiful parks, and engaging activities, this city caters to the needs and interests of every family member. The community's focus on education, nature, and cultural experiences creates an environment where families can thrive. Whether it's exploring the local parks, participating in community events, or simply enjoying a meal at a family-friendly restaurant, family life in Boca Raton provides a backdrop for memorable moments. The sense of community, safety, and the variety of family-oriented activities make Boca Raton more than just a place to live. It's a place where families grow and create lasting bonds.