The Amazon is burning, Greta Thunberg's speech to the UN is all over the TV and more people than ever are trying to be environmentally friendly in their day-to-day life. But is this noble cause achievable while you're moving? Is there a way to minimize your impact on the environment despite the necessities of moving, like large moving trucks and cardboard boxes? We're so glad you asked! Because, while it is not possible to entirely eliminate the effects of moving on the environment, there are ways to minimize them. From trading flights for car rides to hiring Florida movers who focus on being as environmentally friendly as possible, there are many things you can do to protect the environment while moving. One such thing is choosing eco-friendly packing options. This reduces waste and can even be good for your budget! So where should you start?
Sustainable moving and eco-friendly packing options are all about being creative
Whether you've moved before or not, you probably have certain ideas about how the process is supposed to go. You decide to move, you buy a new home, you hire long distance movers Boca Raton, you pack, you get going, right? It's a plan (albeit a vague one), which is good to have when you're moving. But if you want to make your relocation a green one, you will need to think outside of the box. So prepare to let go of your preconceived ideas about moving! It's not as hard as it seems. It is, however, very important that you keep your mind (and options) open.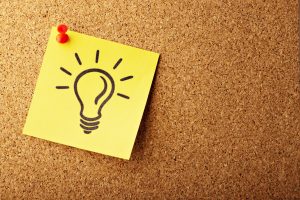 Start by having less stuff
The first step towards environmentally friendly packing and moving is minimizing your effects on the environment by minimizing the relocation itself. It's time to get rid of all that stuff you don't actually use or need. You can sell it online or in a garage sale for some extra cash. Or you can donate it to the less fortunate and combine two good deeds in one. Either way, the less stuff you have, the better for you, your movers and the planet.
Pack smarter to minimize the amount of packing supplies you need
Another of the simple eco-friendly packing options is to minimize the amount of packing supplies Boca Raton you need. If you followed the previous step, then you're already halfway there. But the other part of that equation is packing smart. By using boxes that are the right size, playing Tetris with your belongings and placing them strategically, you can significantly reduce the amount of packaging you need and thus the amount of waste you create!
Discover the variety of eco-friendly packing options
Finally, no list of tips for environmentally friendly packing is complete without mentioning alternative packing supplies and materials. Now is the time to let go of those ideas of tons of cardboard boxes, miles of plastic wrap and endless supplies of bubble pack. Here are their greener cousins.
Rent or buy reusable boxes to minimize waste and maximize usability
They say sharing is caring. In this case, it's all about caring for the environment by getting the most out of your packing supplies. Instead of buying a bunch of boxes you'll only use once and throw away as soon as you've moved in, you can rent some reusable packing supplies and then return them once you're done with them for others to use. These are usually plastic (sometimes sturdy cardboard) and long-lasting so they can be used in multiple relocations by multiple people thus minimizing waste. If you buy them instead, you can use them after the move for extra storage!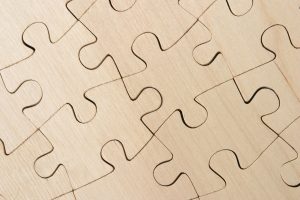 Storage bins can be a great and long-lasting alternative
Speaking of storage, storage bins are an excellent, eco-friendly alternative to traditional moving boxes. Made of high-quality plastic, they are sturdy, waterproof, long-lasting and very spacious. After the move, you can use them to keep your stuff in storage Florida, organize your garage or protect your valuables from dust, water and more.
Compostable and biodegradable boxes are eco-friendly packing options
If you're dead-set on traditional moving boxes, try finding movers and packers who will supply you with compostable or biodegradable boxes. In using such boxes, you minimize the amount of pollution you create with your move and thus help protect the environment! Just remember not to throw them away with your regular trash. If you can, compost them yourself or find someone who will. Otherwise, they may just end up in a landfill anyway.
Use recycled materials and recycle after you move
If you're environmentally conscious enough to be researching eco-friendly packing options, then you're probably a big proponent of recycling already. If that is the case, we have great news for you! Moving boxes made of recycled material are pretty easy to find. Once you're done with them, they'll be pretty easy to recycle as well. Just make sure to check out local rules, regulations, and organizations that can help you recycle properly in your new home.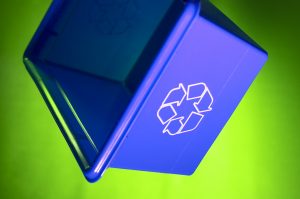 Consider alternative eco-friendly packing options instead of plastic wrap, packing peanuts and more
Of course, boxes are not the only thing you'll need when moving. What we normally consider cushioning and wrapping material (plastic and saran wrap, bubble pack, packing peanuts) is often not Mother Nature's favorite. If you truly want to be eco-friendly, you should replace most of this with greener alternatives like:
towels, blankets, and sheets which make for great wrapping material
thin and inexpensive clothing which can also be used for wrapping or box stuffing
balled-up socks which fit in glasses to protect them from breaking
old newspapers and paper, crumpled or shredded, which easily fills the extra space in moving boxes
More tips for a green relocation
While we commend you for looking for eco-friendly packing options, we would be remiss if we didn't remind you that environmentally friendly packing is only one step towards a green relocation. There are more things that you could (and should) do to protect the environment while moving. Try finding movers who use eco-friendly trucks and limit fuel usage, for example. Replace potential flights with car rides, train rides and public transport. Make your storage greener with special light bulbs and minimize your electricity usage. Some of these may slightly inconvenience you. But isn't some discomfort worth saving the planet?