Hallandale Beach is a tiny community in Southern Broward County. This place, located between Golden Beach to the south and Hollywood to the north, is a pleasant city with a slow pace of life and a strong feeling of community. Its gorgeous coastline, dynamic and varied culture, and various restaurants and shopping centers make this place a top-rated destination to live. Let's take a deeper look at the advantages of living in Hallandale Beach that make it such a desirable area for people from all over the world to reside.
Are you planning to move to Hallandale Beach? City Movers has over five years of moving business expertise and understands what it is like to require competent movers. Our Florida movers have the best skills, habits, and practices you can imagine. These movers also have the best equipment a moving business can provide.
1. Beaches, parks, and recreation
South Florida is generally famous for its magnificent beaches. The beautiful sand beaches in Hallandale Beach have never disappointed anyone, either. Broad swaths of sugary white sand are bordered by the Atlantic Ocean's lovely blue sea. Moreover, a moderate breeze provides relief on the warmest of days.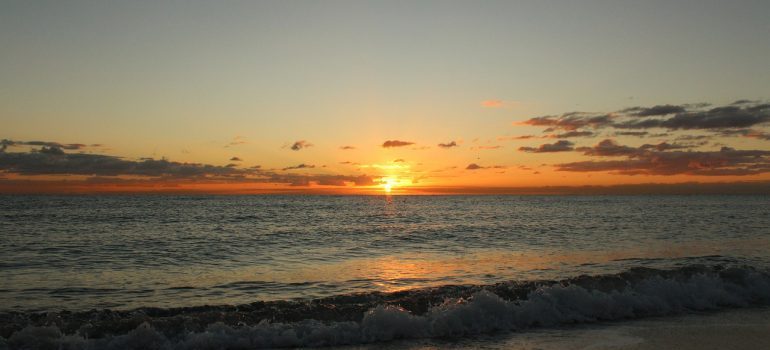 Unlike some more well-known beaches nearby, Hallandale Beach is rarely crowded. There is always enough space to spread out, relax, or play volleyball. Both North City Beach Park and South City Beach Park include outdoor showers, bathrooms, and shade pavilions. In addition, there are plenty of local cafés, bars, and restaurants to visit when it is time for lunch.
Hollywood Beach Golf Club
There are several golf courses in the Hallandale Beach area. Hollywood Beach Golf Club is one of the greatest and most popular ones. The gorgeous course was constructed by a renowned golf course architect Donald Ross. Therefore, playing a game here feels like stepping back in time. The course itself is full of beautiful landscapes, tight fairways, frequent water hazards, and strategically placed bunkers. Golfers of all ages and ability levels come to the course regularly. A well-equipped shop with courteous and engaging personnel is available, as well as many practice facilities.
However, moving to such a place is not always easy. If you are worried about choosing the best and most reliable moving companies Hallandale Beach, City Movers will take care of that. You may finally let go of all your worries if you surround yourself with the proper people. Their teams will ensure that everything runs smoothly. You will get a reliable companion when you work with City Movers. Moreover, they will do everything they can to ensure you have enough free time to spend with your family and friends.
2. The lifestyle is one of the advantages of living in Hallandale Beach
Because of Hallandale Beach's handy location, people enjoy the best of both worlds when it comes to reaching the neighboring places. Fort Lauderdale is a 20-minute ride north. On the other hand, you can arrive in Downtown Miami in as little as 30 minutes by car. Many inhabitants go to work in one of the nearby cities daily. Moreover, there are several efficient public transportation choices, including Broward County transit buses and Tri-Rail commuter trains. It's easy to get about, owing to pedestrian-friendly streets that are perfect for strolling, running, and cycling.
Shopping
Hallandale Beach's residents are blessed with an eclectic mix of shops and galleries sprinkled across the city. Namely, you can come across fantastic shopping malls at the Village at Gulfstream Park. Furthermore, you can find everything someone could wish for at the adjacent Aventura Mall.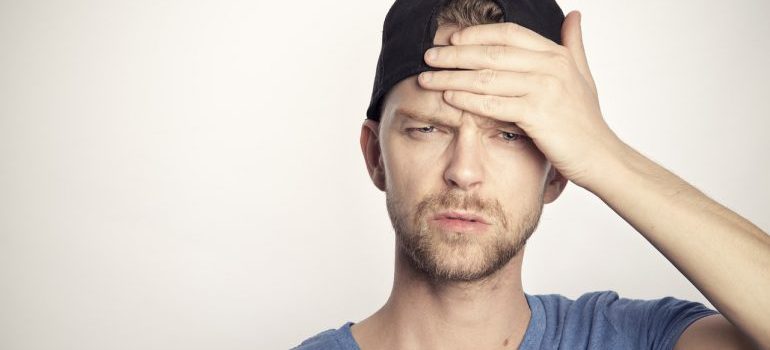 3. Real estate
In Hallandale Beach, there is a vast range of real estate options available, with something to suit everyone. High-rise residential sky-scrapers dominate the seashore, some of them offering luxury living with resort-style facilities. Away from the beach, you can find modest single-family houses. You can usually find such houses on the quiet, tree-lined lanes, appealing to those seeking a serene haven. Namely, this is one of the most important advantages of living in Hallandale Beach.
Moreover, you will see beautiful houses on enormous estates in communities like Golden Isles along the Intracoastal Waterway and the city's many canals. These single-family houses are pricey and exclusive, but they provide occupants with solitude, quiet and essential waterfront access.
If you are planning to buy real estate and move to Hallandale Beach, make sure to hire the best residential movers Hallandale Beach. Namely, City Movers is a certified and insured mover with a lot of experience. This company is powered by a team of moving specialists that love what they do. Furthermore, your pleasure is their first priority, so you can rely on their great customer service and attention.
Nevertheless, finding a reliable mover is a challenging and time-consuming process. It is not a good idea to put your belongings in the hands of just about anyone who promises to be able to transport them. In case you need local movers who you can trust, local movers Hallandale Beach are true professionals who have serviced many satisfied clients over the years. Moreover, you can be confident that they are a reliable and devoted moving partner.
4. Weather is one of the biggest advantages of living in Hallandale Beach
One of the many advantages of living in Hallandale Beach is its mild weather. If you enjoy tropical weather, there is no better place to be than Hallandale Beach. While it does get humid in the summer, the temperatures stay moderate for most of the year. The average annual low temperature is 70 degrees Fahrenheit, while the average annual high temperature is 84 degrees Fahrenheit. It makes the place ideal for people who despise winters and for those who suffer from joint ailments.
5. Food and drinks
Hallandale Beach's culinary industry is thriving with everything from high-end cuisine to great down-home inexpensive meals. During the weekend, you could meet up with friends for brunch at Beaker and Gray or Barok Cafe. Enjoy lasagna, osso buco, or other traditional dishes. You could also dine at one of the lesser-known restaurants for a mini-adventure.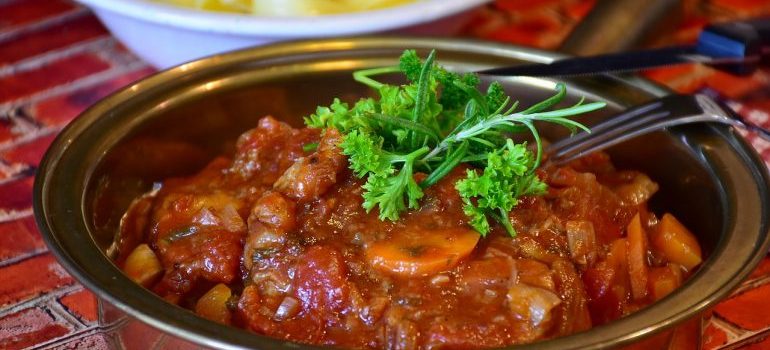 If you enjoy beer, you are lucky. Namely, North Miami's craft beer sector is thriving! Descarga Brewing Company and Lost City Brewing are two up-and-coming breweries in the brewery sector. Descarga specializes in handcrafted artisan ales inspired by tastes from Central America, South America, and the Caribbean. Lost City is well-known for its award-winning flan milk stout. If you decide to move here, you will certainly never run out of new places to see!
Final thoughts on the advantages of living in Hallandale Beach
If you decide to hire movers in Hallandale Beach, you should be proud of your decision. Namely, moving requires a great deal of perseverance. Hiring professionals would certainly make the job a lot simpler. Moving to and living in Hallandale Beach is an amazing option that has many advantages. It offers all of the glitz and glam you'd expect from living in the heart of Miami. It's a very welcoming setting with many delightful places to see. In contrast to the city of Miami, it is exceedingly clean and beautifully maintained. It provides fascinating places both for shopping and eating out. You will certainly not regret moving to Hallandale Beach.