When the time comes when you can think about moving to another town or city and creating your new home, it is time to be proud and happy. And before you start to you think about which of the local movers Florida offers you are going to hire to help you move, you must first decide whether what you get from moving is worth losing what you will have to leave behind. Choosing to move to Parkland FL may be just the thing that you need in your life. However, such decisions are not something that you should take lightly and that is why we have decided to prepare a guide with some key information about Parkland, Florida. 
Discovering the appeal of Parkland
Unveiling the charm of Parkland, FL is indeed an exciting journey. Imagine a place where tranquility and modern comforts coexist. This is Parkland for you. For those seeking a serene lifestyle without compromising on contemporary amenities, Parkland offers an unbeatable combination. It's an idyllic city that effortlessly embodies the charm of suburban living.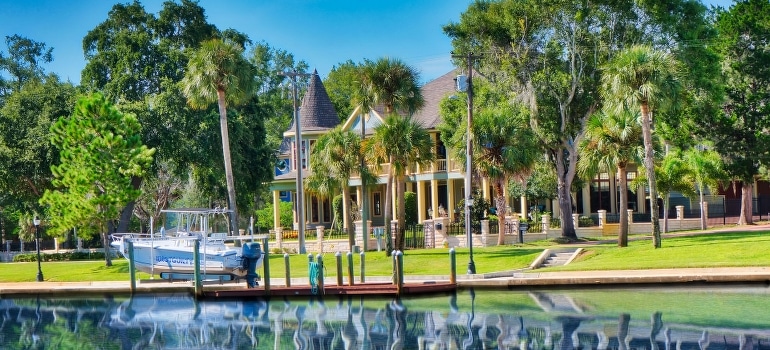 In Parkland, you'll find:
Green, tree-lined streets for nature lovers,
State-of-the-art shopping centers for retail enthusiasts,
Top-rated restaurants serving global cuisines,
Numerous parks and recreation facilities.
Another feature that significantly adds to Parkland's appeal is its welcoming community. Despite its growth and development, it has retained the warm, friendly vibe typically associated with smaller towns. Moving to Parkland, FL, could indeed be a decision you'll cherish. With one of the top-notch moving companies in Florida, relocating to this suburban gem becomes a breeze. These companies ensure your move is smooth, freeing you from the typical stresses of relocation. So, if Parkland's charm has enticed you, don't hesitate. Remember, a tranquil yet vibrant lifestyle awaits you in this unique city.
Nice people are one of the reasons to move to Parkland FL
When considering a new place to call home, the vibe of the community plays a critical role. This city, with a population of approximately 33,772, stands out for its friendly, welcoming atmosphere. But it's not just the number of people that makes Parkland special. Instead, it's the diverse mix of people who choose to call this city their home. In Parkland, diversity takes center stage. People from all walks of life live here, creating a vibrant, multicultural community. Regardless of where you've come from, you're sure to find a slice of your culture here. Furthermore, this multiculturalism has infused Parkland with a unique charm that's hard to resist.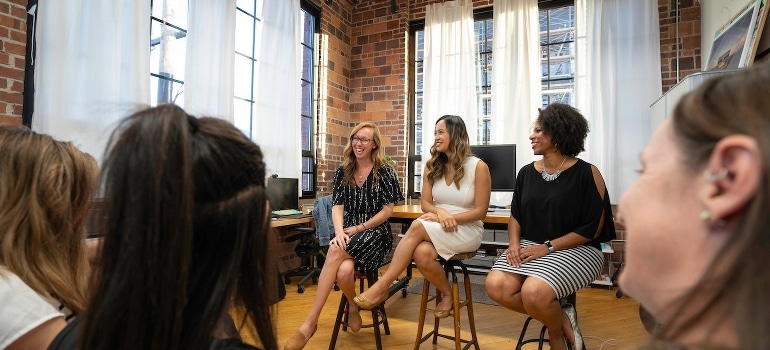 But what truly sets Parkland apart is the friendly demeanor of its residents. Here, neighbors aren't just people who live next door. They become an extended family. They are there for each other, celebrating together in times of joy and offering support in times of need. Such a warm community vibe is indeed a compelling reason to move to Parkland, FL. Navigating a move can seem daunting, but with the help of reliable movers Broward County residents trust, the transition can be much smoother. They provide professional moving services, ensuring that your move to this welcoming city is stress-free. So, if you're ready to be part of a warm, welcoming community, it's time to consider Parkland as your new home.
Affordability – one of the reasons to move to Parkland FL
Parkland, FL, not only charms you with its vibrant community and tranquility, but it also impresses with its affordability. The cost of living is a crucial factor when considering relocation, and Parkland scores high on that front. The city offers a lower cost of living compared to other Floridian locales. Whether it's groceries, health care, or utilities, Parkland's living expenses are surprisingly affordable. To put it into perspective, the grocery prices here are approximately 3% lower than the national average. Similarly, healthcare costs are about 5% less. Furthermore, Parkland doesn't just offer affordability; it presents value. Residents enjoy excellent amenities and high quality of life, making it an excellent bang for your buck.
So, if you're considering a move to Florida to save money, this city should be on your radar. Besides, with the professional residential movers Florida has to offer, your transition to this affordable city can be effortless. These moving experts ensure your relocation process is smooth and stress-free. Overall, this city offers an attractive blend of affordable living and quality lifestyle. It's not just about low costs, it's about experiencing an enriched life. Indeed, Parkland is a place where you can make the most of every dollar you spend.
Diverse housing options
Parkland, FL, is adorned with a thriving real estate market and diverse housing options that can cater to various preferences. Whether you're eyeing a chic apartment or a spacious residential home, Parkland has got you covered. The real estate market here is somewhat competitive, which is indicative of its desirability. Homes in Parkland, on average, receive four offers and sell within 68 days.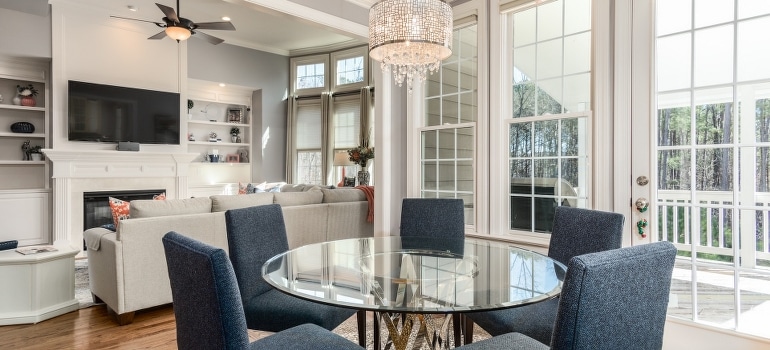 Moreover, the current market trends suggest a healthy balance between supply and demand, with homes selling for 3.7% below the asking price on average in May 2023. The median home sold price was $1.2M, while the median listing home price per square foot was $384. All in all, Parkland's real estate market offers a wide array of housing options at competitive prices. Whether you're a first-time homebuyer or looking to upgrade, Parkland can cater to your real estate needs. This vibrant real estate market, combined with the city's charm, makes Parkland an ideal destination to call home.
Job opportunities and main industries
Parkland and its nearby regions brim with flourishing industries. Particularly noteworthy are the healthcare and social assistance sectors. Driven by services for the elderly and persons with disabilities, these sectors show remarkable growth. Besides, the provision of mental health facilities, ambulatory healthcare services, and home healthcare services contribute to a burgeoning job market. Furthermore, local industries continually generate new roles, offering a myriad of job opportunities. Luckily, the long distance movers Florida offers can assist you in your relocation. Companies ensure a smooth transition to Florida's thriving industries and job opportunities.
If you move to Parkland FL, you will feel safe
One of the most important things we all need and take for granted when we have it is feeling safe when you walk outside of your home on the street. If safety is high on your list of priorities (hint: It should be), then you should definitely contact movers right away and start looking for a moving date. Knowing that your family will be safe here and that you will not have to worry too much is what Parkland provides. As a suburban area. Parkland is not in the thick of things but is still close to all the happenings. This seclusion guarantees a greater level of security for the whole area.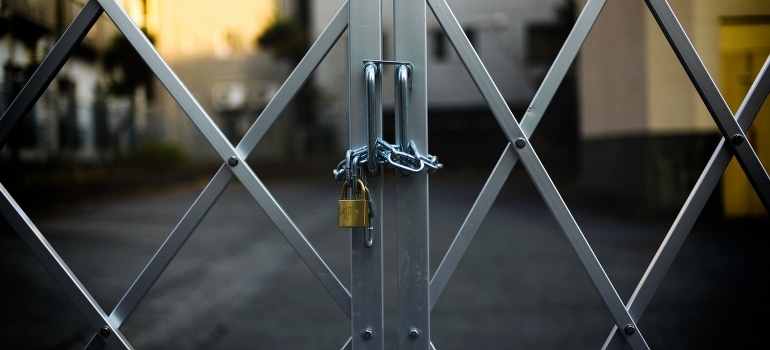 Crime statistics firmly confirm this as Parkland is easily among the safest places in the area. And if you want to really get the best out of it when it comes to security, you can look for one of the gated communities here. They are definitely the safest neighborhoods here. However, you will have extra money to secure a home in one of these. What makes these areas worth it is the fact that they have literal walls around them. So, once you go to sleep, you are secure just because of your doors and yard's gate. You know that there is also a wall and a get in your whole neighborhood. Feeling safe is definitely one of the biggest perks to get if you decide to move to Parkland FL.
The school system is of really high quality
In every family's life, one of the most important things is the education of its youngest members. That is why when thinking about moving to a new home, checking the education system is really important. Even if you do not have kids at this moment, this can be really important later. If you are planning to have kids and you want to make this move a permanent one, then you can rejoice. Parkland has a really good system of education. To be honest, it is hard to find an affordable neighborhood that has a university within. What will a good alternative mean for you? Well, you want a cheaper neighborhood than those with universities for sure. Depending on the age of your kids, you will need different levels of education.
You also want quality elementary schools and high schools. Parkland is the place where these two factors meet and go hand in hand. You do not want to risk your financial stability for just a shade or two in the quality of education. To be clear, we are not saying that getting a home in Parkland means that you will pay less than a median household in the USA because the median home price is definitely a lot higher with $567,735 compared to Florida's $260,915. No, we are saying that the relation between a great educational system and the price of an average home is a really good one, i.e. that if you do move to Parkland FL, you will definitely be getting your money's worth.
Another great reason to move to Parkland is its position
In the end, it kind of all comes down to where are you going to live. Where is that place? Where is your new home going to be located? Living in Florida is generally something that a lot of people simply would not mind. Now, of course, there are many areas that people would prefer to live in more than others. Parkland is definitely one of these areas because it simply has everything. It is a safe neighborhood as we have established in the first section. The school system is one of the best in the country. When you compare the relation between the price of a home vs the level of education and safety, results are great to be sure.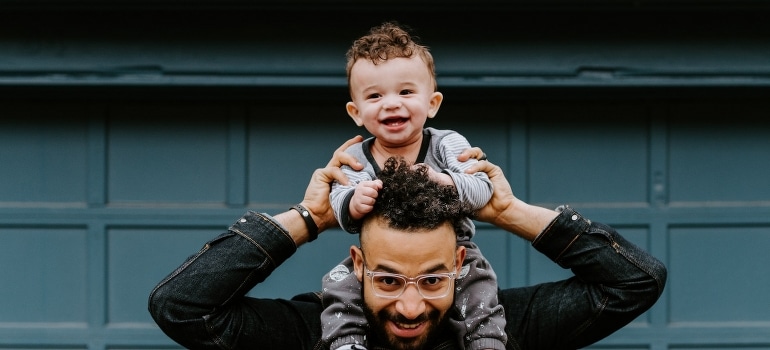 However, the position itself is probably enough reason to start planning which moving services you may need. This suburban area is a well-established neighborhood that is secluded from those surrounding just enough for you to have the feeling of living at the edge of that small town we mentioned. With that in mind, Parkland still maintains almost all of the perks of a great city. Everything you need, you can find here, and it is close to Fort Lauderdale, so if you feel the need more a more urban area, it is just a short drive away.
A piece of advice, before you say goodbye – hire movers to assist with your relocation!
Moving locally sometimes means you can move on your own without the help of movers. This also depends on the sheer amount of your belongings and other factors, but it is doable. However, you would not be asking for information about Parkland if you lived there already. This means that you are not moving locally i.e. you are planning to move to Parkland. Moving to another city is not something that you want to do on your own if you can avoid it. By hiring professional movers Parkland FL offers, you can save time and nerves for more important things. Letting professionals handle the bulky part of the move will enable you to deal with other aspects of the move that require your direct involvement. So, call them and book a moving date!
It is time to move to this magnificent city
Undeniably, the move to Parkland, FL offers numerous benefits. From its rich amenities, and family-friendly atmosphere, to its top-tier education system, Parkland ticks all boxes for an ideal living destination. It strikes a balance between serene suburban living and city benefits, with newer homes and an array of outdoor activities to explore. Now, your next move is to embrace this vibrant community. So, why wait? Take the leap and experience the allure that is Parkland, FL. Our team at City Movers is ready to help you make a smooth transition. Your dream home in Parkland is waiting!