So you've decided to move to Florida. That's great! Florida has so much to offer to newcomers. There are plenty of big cities as well as small towns you can call your home. Not to mention the miles-long beaches and so many waves to catch! One of the towns that might interest you can be Boca Raton. Even if you're moving locally, living in this part of Florida can make a big difference from what you're normally used to. However, there is still one thing you have to take into consideration. The costs of living in Boca Raton may not suit your budget, and this is one moving aspect you definitely have to keep in mind when relocating. Our City Movers are here to help you get an idea of how much it costs to live in Boca Raton.
Calculating your budget as a part of the moving process
In 2023, relocating to Boca Raton is undeniably an appealing endeavor. This coastal paradise offers a blend of scenic beaches, rich history, and diverse lifestyle options, making it a magnetic destination for many. However, diving into this venture requires a keen sense of financial preparedness. The cost of living here surpasses the national average by a noticeable margin. Therefore, meticulously planning your budget is not just recommended, it's essential. On the brighter side, you'll be investing in a lifestyle many dreams of, with countless amenities and opportunities awaiting. Keen on ensuring your move is as smooth and informed as possible? Discover the ins and outs of Boca Raton's living expenses and make an informed decision.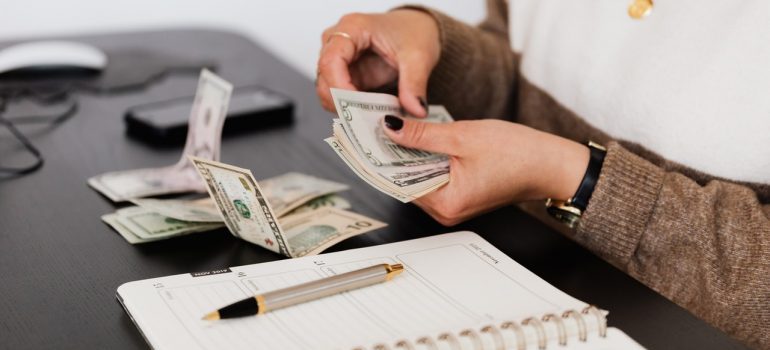 Calculating your budget for the big move
Before embarking on the big move, especially in high-cost areas like Boca Raton, it's essential to have a realistic grasp on your finances. Firstly, moving to an area like this implies adjusting to a living cost that's 20% above the national average and 26% more than Florida's standard. Such statistics place Boca Raton distinctly among Florida cities in terms of expenses. Now, diving deep into the financial considerations, it's not just about the actual move. Think about the initial costs: from obtaining packing materials to the expenses associated with hiring reputable movers, like the movers Palm Beach County is happy to offer, for an efficient relocation experience.
But it doesn't end there. Beyond the move, you'll have to account for the adjusted cost of living in your new area. This encompasses everyday expenses, from groceries and utilities to entertainment and transportation. For instance, the cost of dining out in a city like Boca Raton may significantly differ from your previous location. The key is to remain proactive. Start by making a list of every potential cost, then allocate funds accordingly. And remember, it's always a good strategy to set aside an emergency fund for unexpected expenses, ensuring you're financially cushioned throughout your transition.
What are the costs of living in Boca Raton like?
In case you didn't already know, Boca Raton is one of the wealthiest cities in South Florida. There are so many career opportunities in the city. For that reason, long distance movers Boca Raton have a lot of work to do, since people are moving here from all over the country. Not only that, but a lot of them also decide to retire in this part of Florida, and the standard of living is pretty high here. Therefore, you can assume that the costs of living in Boca Raton are going to be higher than those of rural Texas or Montana for instance.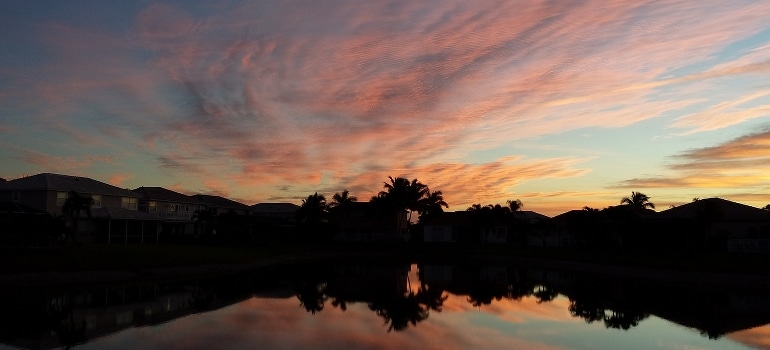 Because of the high living standard, there are very expensive neighborhoods and homes in Boca Raton. All of them have to follow strict standards and keep their surroundings neat and maintained. Living in this Florida city isn't going to be ideal for everyone, but if all of this sounds interesting to you, you can always give us a call and local movers Florida has to offer can prepare you more for your Boca Raton relocation.
Let's talk about money – the costs of living in Boca Raton
Have you ever wondered what goes into consideration when people are counting the average cost of living in a certain place? If you have, we've got the answer for you. This is the index that is supposed to represent how much should an average person expect to spend on the following things:
Housing
Food
Transportation
Utilities
Education
Healthcare
Childcare
Entertainment
This index is calculated in a specific way. Although there isn't one specific calculation that is correct, there are a few different organizations that try to give one that is as close as possible. This will depend on the average income of a particular area, whether it is a city or a state. The cost of living index will let you know whether your income can cover the most basic expenses. Once you calculate that, then you will see how much you have left over for saving or retirement plans. You will also know if the city you want to move to is too expensive for you.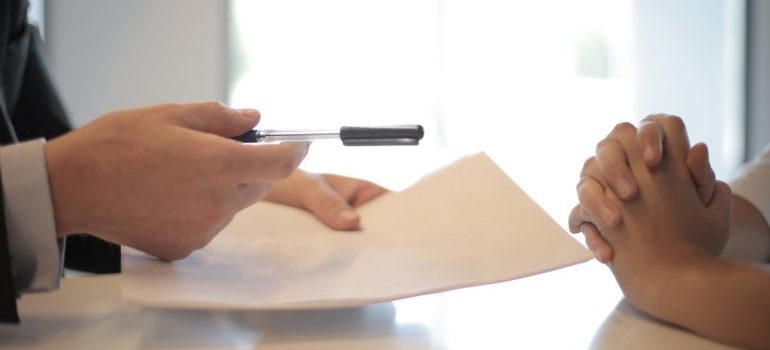 Houses are the most expensive part of living in Boca Raton
Looking to buy a house in this part of Florida? Well, you better be ready to cash out a good chunk of money. Property prices are crazy high in Boca Raton. The average price for a house is around $546,300 whereas the national average is around $416,100. However, not all of Boca Raton consists of huge homes that you cannot afford. There are East and West Bocas, and they slightly differ in the type of housing you can find there. For instance, a neighborhood called Boca Verde is great for young professionals who are chasing the career ladder. There are a lot of great condos and apartments in this area.
On the other hand, there are neighborhoods such as Meadow Lakes and Peppertree. These two mostly consist of single-family homes, golf courses, recreational facilities, and other similar things. Not to worry if you cannot afford a huge house with an even bigger backyard. Even if you choose to live in a smaller apartment on the other side of Boca Raton, you can still have enough space to store all your belongings. When you move here, you will see that you can easily rent storage Boca Raton and temporarily leave your belongings in a storage unit. This is a city with pretty low crime rates, so you shouldn't worry about the safety of your items!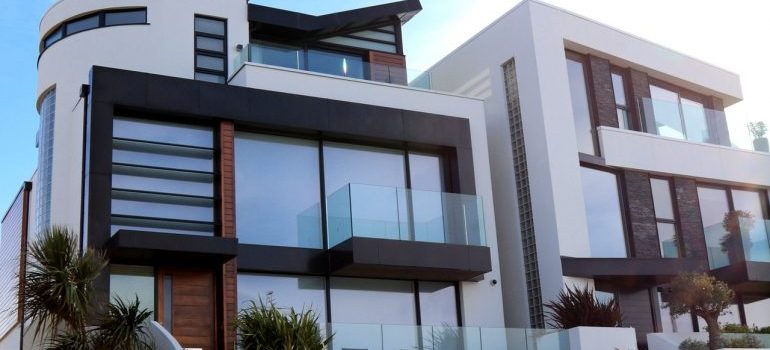 Boca Raton housing – investing in luxury
When one thinks of Boca Raton, they often picture luxury blended seamlessly with the comforts of suburban life. This blend has caused a significant surge in the city's housing prices, standing at a staggering 45% higher than the national average. This isn't surprising, considering Boca Raton ranks 12th nationally out of nearly 1,000 cities for its harmonious mix of city and suburban living. Diverse housing options await investors. From the posh Royal Palm Residences to the lavish Alina Residences, out-of-state buyers find a plethora of choices. These upscale condominiums, epitomizing luxury, offer residents access to state-of-the-art amenities, including fitness centers, swimming pools, and spa facilities. The city isn't just about grandeur. It offers an almost even mix of single-family and multi-family homes.
Boca Raton's current market trends lean towards being a buyer's market, given the city's growth and reputation. This momentum is evident with a 4% population growth in the last five years and a projected increase to 125,000 residents by 2050. However, the investment doesn't stop at buying. Many are looking at the lucrative prospects of renting. With the city's increasing demographic shift towards younger professionals, housing demand is on the rise. For those considering a move to this paradise, quality moving boxes Boca Raton has to offer are available. Start your packing now! Overall, investing in Boca Raton's housing market offers both opulence and smart financial returns. Whether you're considering buying or renting, this city promises a luxurious and comfortable lifestyle like no other.
Amenities in Boca Raton – a higher price for a higher quality of life
When it comes to embracing a blend of luxurious living and old Florida charm, few places compare to Boca Raton. For many, the allure of moving to this vibrant city is evident. Notably, Boca Raton movers have observed a consistent interest in this locale, well-justified by its exquisite offerings. Delving into the city's offerings, utility costs stand out. Surprisingly, Boca Raton's average utility costs are 4% cheaper than the national average. For new residents keen on optimizing their finances, one tip to further reduce utility bills involves being cautious with electricity and water usage in their homes.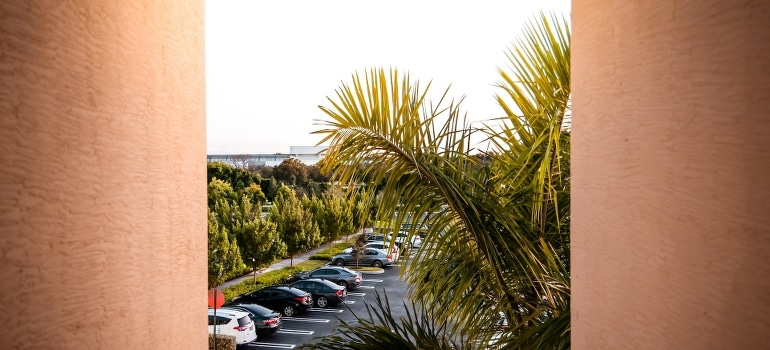 Now, beyond the practical, Boca Raton teems with recreational opportunities. For nature enthusiasts, South Beach Park offers a refreshing coastal escape. Additionally, the Gumbo Limbo Nature Center presents an immersive experience of Florida's diverse marine life. And when the sun sets, Boca Raton's culinary scene comes alive. Upscale restaurants such as the Capital Grille and Boca Landing offer gourmet experiences, satisfying even the most discerning palates. Meanwhile, parks, galleries, and performing arts venues ensure residents and visitors are spoilt for choice, making every day feel like a vacation.
In essence, Boca Raton offers more than just a place to live. It promises a heightened quality of life, characterized by a blend of luxury and nature's beauty. While the costs associated with living here might be on the higher side, the unique experiences and amenities on offer make every penny spent truly worth it.
Choosing Boca Raton – the balance between affordability and high-quality living
Delving into Boca Raton reveals a city bustling with job prospects, evidenced by its growth rate and diverse population demographics. Besides employment, the city radiates charm through events like the annual Museum Art Festival. This event alone draws between 40,000 to 60,000 art lovers. Such cultural events encapsulate the luxurious lifestyle that residents enjoy. Furthermore, Boca Raton is not just about luxury; it's also about balance. The city hosts numerous parks, making it perfect for both recreation and relaxation. All in all, Boca Raton strikes a harmonious balance, offering both a high-quality living and an affordability that's hard to find elsewhere.
Comparing Boca Raton with other Florida cities
When juxtaposing Boca Raton with cities like Fort Lauderdale, the distinction is clear. Boca Raton often excels in providing a superior quality of life. Its events, like the Museum Art Festival, see tens of thousands in attendance, highlighting the city's cultural richness. Moreover, the affordability factor is palpable when considering amenities and offerings, even in comparison to bigger cities. And for those contemplating a transition to Boca Raton, utilizing moving services Boca Raton offers can ease the process. This city's allure is undeniable, and its position against other Florida cities is strong, thanks to its unique blend of affordability and upscale living.
You can expect to spend more money on food and transportation too
As we've already mentioned, the price of food is not always the same in all parts of the country. For instance, Boca Raton will be more expensive than Boynton, which is only a few miles away. However, when you compare the price of groceries here with the ones in NYC or LA, it will definitely be cheaper. So, it is all relative to the way you look at it, but you should be familiar with this fact before you relocate.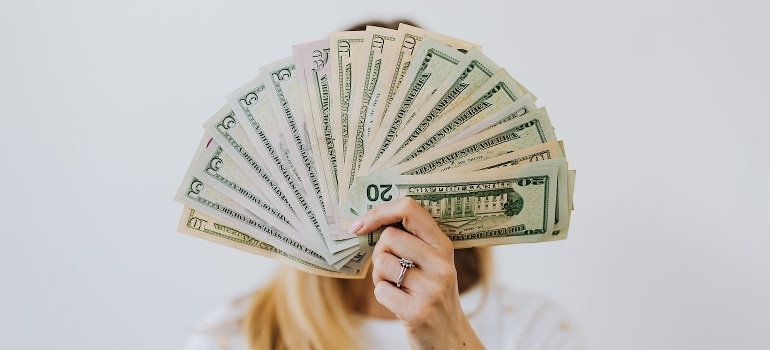 Gas is also a bit more expensive in Boca Raton, so your daily commute to work will likely be pricier than before. In the end, many people say that no price can beat the gorgeous beaches and the pristine look of the city. Everything has a price and living in such an elegant and well-kept Florida city isn't going to be exactly cheap. Therefore, you should carefully consider whether The costs of living in Boca Raton are something you can live with! It's okay if they aren't.
To improve your life quality, pick Boca Raton
It's evident that the costs of living in Boca Raton are notably higher. Factoring in variables such as housing, utilities, and the overall expense of life, it's pivotal for any prospective resident to be informed. As highlighted, Boca Raton is located in the affluent Palm Beaches, which undeniably influences its elevated costs. However, the city's charm, safety, and luxury living counterbalance this. If you're weighing up relocating, consider both the tangible and intangible benefits of this Floridian gem. Start your relocation journey today with our trusted movers. Each step forward can be an exciting new chapter in the vibrant backdrop of Boca Raton!